Improvements to Stamfordham Road/Springfield Road
Improvements to Stamfordham Road/Springfield Road
Improvements to Stamfordham Road / Springfield Road
The improvements include providing new public transport facilities whilst allowing better management of traffic in this area.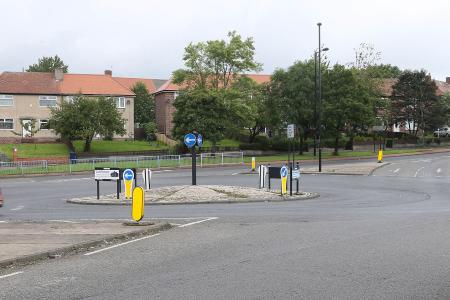 Click here to see the plan. This plan shows the improvements, which represent 'Phase 1' of improvements in this area. Further improvements will be made for all users once funding is secured.
Should you require this plan in a different format, please contact slrjunctions@newcastle.gov.uk.
Why are these improvements needed?
In 2015, an independent traffic study was carried out to assess the impact of housing developments on Newcastle's roads. To ensure that the traffic generated by new housing developments is managed, improvements were recommended at the Stamfordham Road/Springfield Road junction. Since this time, we have developed a 'Phase 1' scheme and secured funding for delivery. A larger scale scheme will follow once further funding is secured.
What is the timescale for the works?
The works are programmed to start in October 2022, finishing around 12 weeks later, subject to weather conditions. This page will be updated with any changes.
We are working with National Highways (formerly Highways England) to install signing to inform users of these works and alternative routes that are available.
If you have any further queries, please contact slrjunctions@newcastle.gov.uk, using the subject 'Stamfordham Road/Pooley Road'.
A letter has been sent to local residents.