Key junctions in the west of the city
With new housing developments planned in the west of Newcastle, we have identified problem junctions that need investment to improve efficiency and journey time reliability, as well as provide greener and more active travel choices and improving road safety. We asked people for their comments on re-designs for the junctions listed below: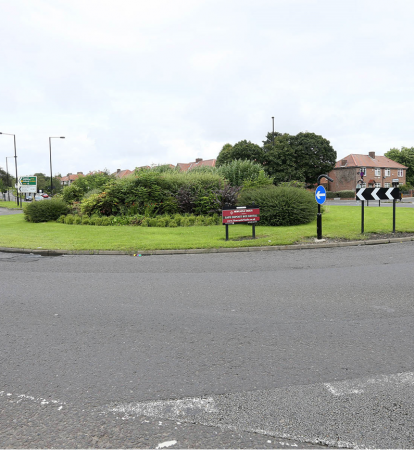 Brunton Road/Brunton Lane

Ponteland Road/Station Road

Ponteland Road/Etal Lane

Ponteland Road/Harehills Ave

Ponteland Road/Springfield Road

Stamfordham Road/Pooley Road

Stamfordham Road/Springfield Road
Many thanks to everyone who took part. We're had a number of comments submitted - we are now analysing all comments received, amending the designs where possible, and will fix the designs for statutory consultation. To read what people had to say on the re-designs please click this link.
If you would like to receive information on the statutory consultation process, please email slrjunctions@newcastle.gov.uk
The HIF also awarded funding for the A1/Stamfordham Road and the A69 Blucher Interchange. We are currently working with Highways England on the design of these improvements given their proximity to the Strategic Road Network. These designs will also go through the statutory consultation process at the appropriate time.
We currently do not have any funding secured to deliver improvements on the Ponteland Road Corridor. We will use the comments received through this engagement exercise to refine the proposals, ready to submit to any appropriate funding sources, and undertake statutory consultation when the opportunity presents.
We developed new designs for the junctions listed below and asked people for their views from 28 August until 6 October 2019. To read what people said, please click this link.
Did you know?
In 2015, a huge study was carried out across Newcastle's roads to identify key junctions that where improvements would be required as new housing developments are delivered. Many of the junctions listed below were identified in that research. You can read more here