Improvements to Brunton Road/Brunton Lane junctions
Improvements to Brunton Road/Brunton Lane junctions
The improvements include installing signals to replace the current priority T junction and we also intend to upgrade the walking and cycling facilities.
Brunton Road / Brunton Lane – Carriageway Resurfacing.
We are carrying out road surfacing and associated works  on Brunton Road and Brunton Lane. These works will commence on
Tuesday 1st March and will take approximately 10 working days to complete. In order to carry out the works safely and efficiently, they will be carried out overnight under temporary road closures with signed diversions in place. The only exceptions
to the closures will be vehicles related to the surfacing works and emergency service vehicles.
Read the letter we sent to residents here (pdf).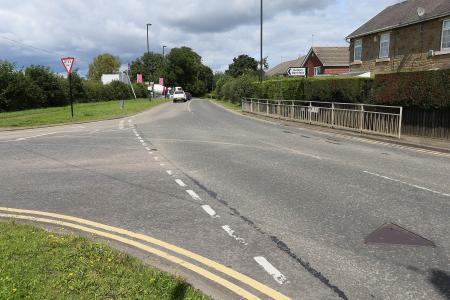 Improvements to Brunton Road/Brunton Lane
The improvements include installing traffic signals to regulate traffic through the T junction more safely and upgrades to walking and cycling facilities
Traffic signals will enable us to manage the flow of traffic better as new housing developments will generate more traffic in the area.
Click here to see the plan . This plan shows the improvements. New pedestrian crossing points will be provided to allow safer crossing of Brunton Road and Brunton Lane. Traffic signals will be installed to allow the better management of traffic travelling through this area. Some kerb lines will be changed to improve movement through this junction, whilst connecting into other highways works nearby to access new development sites. Resurfacing will take place and new road markings installed.
Should you require this plan in a different format, please contact slrjunctions@newcastle.gov.uk.
Why are these improvements needed?
In 2015, an independent traffic study was carried out to assess the impact of housing developments on Newcastle's roads. To ensure that the traffic generated by new housing developments is managed, improvements were recommended at the Brunton Road/Brunton Lane junction. Since this time, we have developed a scheme and secured funding for delivery.
What is the timescale for the works?
The works are programmed to start in mid-September 2021, finishing in Spring 2022, subject to weather conditions. This page will be updated with any changes.
If you have any further queries, please contact slrjunctions@newcastle.gov.uk, using the subject 'Brunton Road/Brunton Lane'.