Central Gateway
Central Gateway
Work to improve the area around Central Station is continuing.
We've already seen a number of changes in the area as a result of considerable investment and partnership working involving the council, NE1, Virgin Trains East Coast and Network Rail.
This first phase of the work included refurbishment inside and outside the station, a new glass portico with ticket machines and cafes, enhanced public space and pavement cafes in the area surrounding the station, improved cycling facilities, better public transport links and new taxi hub.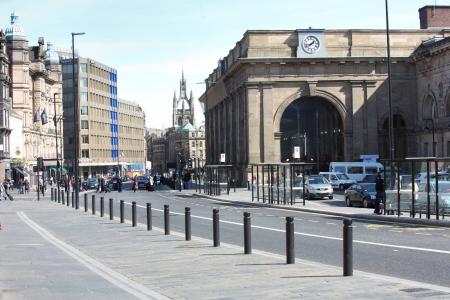 Plans are now being developed for the next phase of the works to continue the transformation.
This will include improving connections to areas to the south of the station at Stephenson Quarter, Forth Yards and development areas on the quayside to help promote investment and growth.
The work will also seek to improve the experience of those using the station by increasing capacity within the concourse areas and easing congestion in and around the station.
Alongside the improvements at Central Station, we have also, in partnership with NE1, carried out improvements just along the road at Stephenson's Monument.
A new public space, with new paving, seating and planted beds, has been created to provide a more pleasant area for people.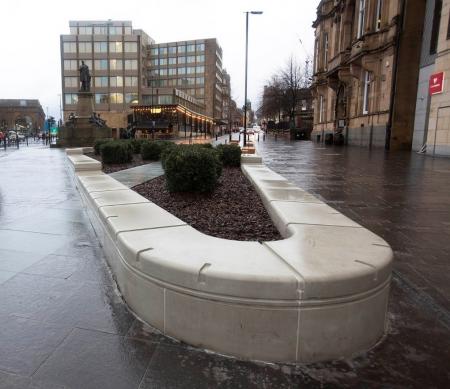 This is one of the first parts of the city people see when they arrive here by train and the improvements help to give a much more welcoming first impression.
Important information for people travelling to the station by car
If you're driving to central station the follow gives details of the road layout and the routes into the short and long stay car parks.
Routes to the car parks are clearly signed.
Short stay car park
Access is from Bewick Street, opposite the entrance to the short stay car park.
No left turn is permitted from Neville Street.
The best way to approach the short stay car park is from St James' Boulevard and onto Westmorland Road – Clayton Street West – Bewick Street.
Long stay car park
Access is from Neville Street.
Cars travelling from the west must turn left at the Westgate Road / Neville Street junction and follow the road along Collingwood Street and St Nicholas Street before continuing along Neville Street.
Pages in this area