Coronavirus: Support for people
The government published a plan to rebuild the economy including relaxing lockdown measures in stages.  View the plan, with more advice on how to stay safe outside your home.  The government have also published advice on staying safe at work.
On this page
Coronavirus: Signs and symptoms
Information in other languages and formats 
Support for households
- Citylife Line
- Test and Trace payment scheme
- Council tax support
- Domestic violence
- Feeding yourself and your family
- Hardship fund
- Mental health support
- Oral health
- Stay at home message in different languages
- Sexual health support
- Relationships Education
- Money advice
- Pharmacies
- Health Start Vitamins
- Rent support
- Scams awareness
- Waste disposal and cleaning advice
Support for workers
- Support for the self employed
- Support if you've been made redundant or your hours reduced
- Help to find work
- Welfare support
The most common symptoms of coronavirus (COVID-19) are recent onset of a new continuous cough, a high temperature and sustained loss of smell or taste. 
The latest government advice including information on coronavirus symptoms, what to do if you or someone you live with has symptoms and advice for at risk groups including people who have an immune or respiratory condition, those who are are pregnant and people who are over 70 is available here.
Our Director of Public Health, Eugene Milne, explains more about self-isolating:
Doctors of the World, in partnership with the British Red Cross, Migrant Help and Clear Voice, have produced advice on Coronavirus (COVID-19) in 36 languages.  
The guidance is based on the government's updated advice and health information and can be found on the Doctors of the World website.
The Deaf Charity SignHealth are publishing updates on Coronavirus (COVID-19) in British Sign Language (BSL) every day.  We are sharing these regularly  on Facebook and Twitter and you can find all previous updates on the SignHealth website.
Stay at home message in different language
If you are self-isolating due to COVID-19, or if you know somebody in Newcastle that is, you can access information, advice and support at the Citylife Line page. 
Test and Trace payment scheme
A new Test and Trace Support Payment scheme  consists of a £500 taxable lump sum payment for those on low incomes to support them if they cannot work during their self-isolation period.  
We are continuing to collect council tax, but if you are struggling to pay then please get in touch using our online enquiry forms or email us council.tax@newcastle.gov.uk.   If your income has changed due to Coronavirus you may be entitled to council tax reduction. Please see our Council Tax Reductions page for more information.
For those who are self-isolating and cannot go to the Post Office or use an automated payment line to pay we will accept payments over the phone. Please call 0191 278 7878.
Further information on how we can help you can be found here.
Nationally domestic abuse charities have reported a 25% increase in the number of requests for help since the Government's stay indoors restrictions came into force.  People experiencing domestic abuse can get information by visiting the Safe Newcastle web page https://www.safenewcastle.org.uk/violence-against-women-and-girls
To report an incident ring 101 or visit www.northumbria.pnn.police.uk. In a non-emergency situation you can text the police on 07786 200814.
In an emergency, always call 999. If you dial 999 and are unable to speak, the emergency operator will ask you to dial 55 and to follow their instructions to quickly put you in touch with the police.
As well as the police, there are a number of specialist organisations who provide support: 
The National Domestic Abuse Helpline offers a free helpline – 0808 2000 247 – that can provide victims and survivors with emotional support and advice on their options and signpost them to local services. 
Where it isn't safe to telephone, Women's Aid has an instant messaging service (Monday–Friday, 10am–12pm) which can be accessed via https://chat.womensaid.org.uk/
For more information about domestic abuse advice search "Northumbria Police" online, where there is also guidance on deleting your internet history.
Residents who find themselves needing access to free or low-cost food, care or other essential items during the coronavirus outbreak should visit www.informationnow.org.uk to find out what help is available (this is changing daily thanks to the response of local voluntary groups).
Cooking on a budget
Families are facing higher food bills, and in many cases, reduced income due to the impact of coronavirus.  Our public health team has produced an online information guide and video packed with tips, to help people plan meals.
As well as ideas for easy-to-make, low-cost meal options, the information also includes price comparisons of shop-bought products compared to home-cooked food, information about foods that can be frozen to avoid waste and tips for getting children involved in preparing family meals.
People can also get tips on how to make their budget go further, ideas for breakfast and lunch – meals which many families may not normally eat at home - and has links to different websites and apps that offer simple, healthy recipes.
The information includes advice on how to get help if you are self-isolating or shielding and are struggling to get hold of food supplies – including details of how to contact Newcastle's Citylife Line support service.
Families who have experienced a change in their financial situation because of the impact of the coronavirus pandemic on their jobs and income may become eligible for free school meals. Anyone who would like further information is advised to contact their child's school.
More than £6.1m of the Government's Council Tax Hardship Fund is being passed on to thousands of residents, many of whom have lost their jobs or been furloughed due to the crisis, so they can buy food and pay bills.
The money is going to working age people eligible to pay reduced Council Tax due to their low incomes. Other vulnerable groups have been identified by the council to receive the rest of the money so the greatest number of residents can be supported.  You can find out more here.
Tyneside and Northumberland Mind may be able to help you access wellbeing support for more information.
While many dentists surgeries are closed our public health team, with Newcastle Hospitals Community Health, are supporting parents and carers to look after children's teeth.  As part of this they have produced a guide to good oral health and a video full of information that is relevant to everyone.
Vulnerable children have also been given free toothbrushes and toothpaste, with dental supplies distributed to those most in need through our Community Family Hubs.
For more information about dental health go to www.nhs.uk and search "teeth."
You can find information on all the places in Newcastle that offer sexual health advice at www.newcastle.gov.uk/sexualhealthinlockdown.  This inclueds access to free condoms, emergency contraception, testing and treatment of STIs and termination of pregnancy.  There is also a Facebook page, Sexually Healthy Newcastle that shares information about these services and ways you can look after your sexual health and relationships.
You can keep up to date by following Sexually Healthy Newcastle on 
Children and young people have a right to access accurate information, support and advice on puberty, at a timely point for their age, maturity and development. They need this before they start going through these changes, so they know what to expect.
Puberty can be a tricky time for children and young people. Support from parents and carers can help children navigate puberty with confidence, reducing embarrassment and emotional upset.
We appreciate that talking about puberty can be difficult. With schools currently closed, Newcastle City Council has developed a resource to help parents talk about body and emotional changes, associated with puberty, with their child.   
The resource material can be accessed here.
Banking - Many banks are offering flexibility and support. Please speak to your bank directly to find out what help is available.
Citizens Advice - Newcastle Citizens Advice Bureau are offering online and telephone advice. Please visit their website, www.citizensadvice-newcastle.org.uk, for more information.
Energy - Contact your supplier to ask for help to meet energy bills, or arrange pre-payments
Mortgages - You may be able to agree a three-month mortgage payment holiday. Contact your mortgage provider to find out more.
Pharmacies have made changes to make it safe for patients and customers to visit and collect prescriptions.  Detailed guidance on accessing community pharmacies can be downloaded here, while below, Dayna Sheppard, manager of Lloyd's Pharmacy, Benton, outlines some of the measures pharmacies have put in place.
The Carers Trust, the Royal Pharmaceutical Society and PSNC have worked together to make pharmacies across England improve carers' experiences. 
These include:
•    Allowing two people into store when the carer has no choice but to take the person being cared for to the pharmacy with them
•    Considering prioritising unpaid carers of vulnerable / shielding people for medicine delivery slots
•    Recognising that, for some families, young carers are the only people able to collect medicines in the household

Getting the best from your pharmacy team during Covid-19 – a guide for unpaid carers
 
Eligible pregnant women and families with children under 4 years of age who access Healthy Start vitamins are still able to collect supplies.

If you/your family are eligible, either you or someone on your behalf should take your valid voucher to one of the temporary pick-up locations at Byker Sands, Nunsmoor Centre, Healthworks or Galafield Centre.

Please contact Byker Sands to arrange an appointment as a drop-in service is not available. For the other locations, a drop-in service is available. Social-distancing and face covering guidance will be followed at all locations.

•    Byker Sands at 19 Raby Cross, Byker, Newcastle Upon Tyne NE6 2FF: Open Monday to Friday from 9am until 4pm. Contact number: 0191 2759636 available Monday to Friday from 9am until 4pm (please leave a voicemail outside these hours)
•    Nunsmoor Centre at Studley Terrace, Newcastle Upon Tyne, NE4 5AH: Open Monday to Friday from 8:30am until 1pm. Contact number: 0191 2774400.
•    Healthworks Newcastle at Health Resource Centre, Adelaide Terrace, Newcastle upon Tyne NE4 8BE. Open Monday to Friday 9am until 5pm. Contact number: 0191 272 4244. 
•    Galafield Centre at Newbiggin Lane, Newcastle Upon Tyne NE5 1LZ: Open Monday to Friday 8:30am until 4:30pm. Contact number: 0191 2777800 
 
The government has put in to place emergency legislation to suspend evictions from social or private rented accommodation to support families who are facing financial difficulty because of the current circumstance. 
Your Homes Newcastle and Newcastle City Council will continue to follow official Government guidance with regards to any actions that need to be taken and the potential financial impact that the outbreak may have on our tenants and residents.  You can find more information here.
If you're a tenant in the private sector you should contact your landlord to discuss your situation, or contact our Private Rented Service for further advice.
In common with most other crisis situations, criminals are using emails, text messages, social media posts, online advertisements and phone calls to defraud unsuspecting victims.
For the latest information on scams to be aware of, and ensuring you and your family are safe online, visit www.getsafeonline.org/northumbria/
For more information about supporting vulnerable adults visit our Safeguarding Adults and Coronavirus page.
And to contact our Trading Standards department, please use the online form at www.newcastle.gov.uk/tradingstandards
Help keep your household safe with guidance on cleaning and how to dispose of your waste.
The latest information on Government support for businesses can be found here.
You can also find how eligible businesses can get fast access to funding  via our Coronavirus: Support for businesses page.
The Government has announced that charities across the UK will receive a £750 million package of support to ensure they can continue their vital work during the coronavirus outbreak.
For further information please see the Chancellor's announcement.
The Self-Employed Support Scheme (SEISS) may allow you to claim a taxable grant worth 80% of your trading profits up to a maximum of £2,500 per month for the next 3 months.
If you are not eligible for the SEISS, you may be entitled to Universal Credit or statutory sick pay.
Government will be paying 80% of wage costs of employees not working due to Covid-19, up to £2,500 per month, through the Coronavirus Job Retention Scheme, so redundancies and business failures should be avoidable.
If you are made redundant, normal redundancy rules apply so you are entitled to notice or pay in lieu of notice, and redundancy pay from your employer.  If your employer is insolvent, you can claim for these due payments through the Insolvency Service.
If you are already claiming Universal Credit, this should automatically adjust to reflect changes to people's earnings or other income.  
We are currently providing an enhanced level of support for anyone seeking work. Specialist job advisors have been employed to provide fast access to support and job opportunities to help people find new jobs. The jobs@skillshub service provides a job matching service for those looking for work and information on events, work experience, apprenticeships and training. To find out more and register for the service visit www.skillshubnewcastle.co.uk or call 0191 580 6601.
The Standard Allowance available on Universal Credit is being increased by £1,000 per year, as is the Working Tax Credit, and Jobcentre Plus is streamlining access to benefits.  You can apply online for Universal Credit or contact JobCentre Plus to find out more.
People needing support with a Universal Credit application or help reporting changes to an existing claim can still get help through Newcastle Libraries.  Although the normal face-to-face support has been suspended, people can still get help over the phone and providing they have access to a computer. You can speak to Elaine who can offer help Monday to Friday, 8.30am until 4.30pm, on 07970 632 851.
Anyone who doesn't have access to a computer or doesn't have IT skills to complete the online form would need to contact the Universal Credit Helpline on 0800 328 5644.
For more information about the support available check out our welfare rights advice page, Universal Credit page and Coronavirus and benefits page.
And if you need further support contact our dedicated advice line on 0191 277 2627.
Did you know?
In the current situation we are all being asked to stay at home. However this may cause implications for some people regarding domestic abuse. If you have concerns there is advice that may help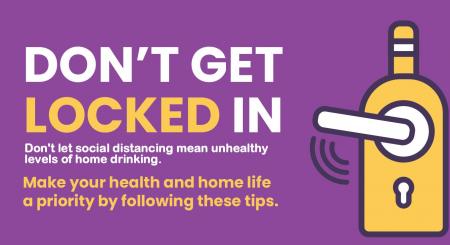 Need more information?
For some people the stress of the current crisis may increase urges to gamble. If you or a loved one need support around gambling, then help is available.
The National Problem Gambling Helpline is still open to provide information and support, as well as some online treatment and support series. Those requiring support should call the helpline for further information about the best source of support for them 0808 8020 133
Those requiring support with problem gambling are still able to access GAMSTOP, a free service that enables individuals to put controls in place to help restrict online gambling activities. Many banks also continue to offer gambling transaction blocking tools. https://www.gamstop.co.uk/
Concerns about the behaviour of an operator can be logged with the Gambling Commission by phone or email
 Gamblers Anonymous UK Gamblers Anonymous UK runs local support groups that use the same 12-step approach to recovery from addiction as Alcoholics Anonymous.
NHS Northern Gambling Service provided by Leeds and York Partnership NHS Foundation Trust with a satellite clinic in Sunderland includes psychologists, therapists, psychiatrists and mental health nurses who work to deliver specialist addiction therapy and recovery to those affected by gambling addiction. The service also supports families and carers whose relatives have a gambling addiction. Anyone living in Sunderland, South Tyneside, Gateshead, Newcastle, North Tyneside and Northumberland can access the service.
GamAnon are local support groups for anyone affected by someone else's gambling problem – find your nearest group.
For benefit or debt advice in Newcastle see Benefit advice services in Newcastle and benefit offices or Where to get advice in Newcastle