Leader of the council
Leader of the council
Councillor Nick Kemp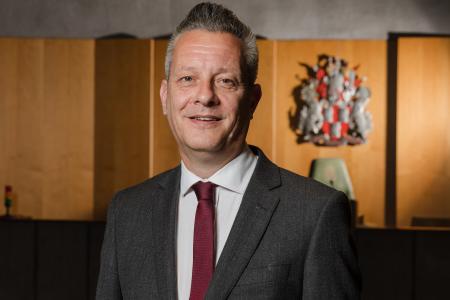 Nick provides political leadership in the coordination of Council policies, strategies and service delivery. He also provides democratic leadership to residents and stakeholders, ensuring a collaborative approach to the development and delivery of services that meet people's needs and aspirations.

Nick ensures that the Council's approach to inclusive economic development and regeneration in the city is effective, integrated and enabling. He also provides political leadership in the development of local, sub-regional and regional strategy and partnerships, and promotes and enhances Newcastle's reputation at national, European and international levels. 
Responsibilities
•    Political leadership within the Council, and on behalf of the Council and the city of Newcastle to the wider world
•    Democratic leadership to partners, residents and stakeholders in the collaborative development and delivery of services
•    Effective working towards Council priorities and communication with all stakeholders
•    Cabinet work programme
•    Leadership of relevant city partnership bodies
Deputy leader and cabinet
The deputy leader of the council is Councillor Karen Kilgour.
Information on Newcastle City Council's Cabinet can be found on our Leader and Cabinet page.
Leader of the council's office
To get in touch with the leader or deputy leader please: