In the heart of the city we have two leading universities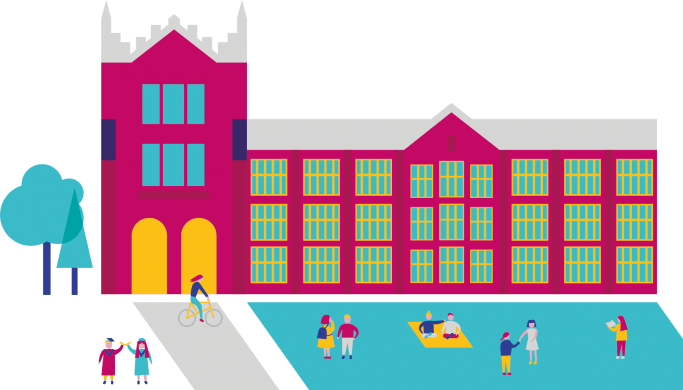 We've got two hugely successful universities right in the heart  of the city, making students, graduates and knowledge workers  a critical part of the mix.
More ways to study in Newcastle
What to expect when living in Newcastle
A city with strong connections to the past, to the world, to each other. Somewhere to believe in, to love, to be proud of.  A place that tugs at the heart, and will always call you back.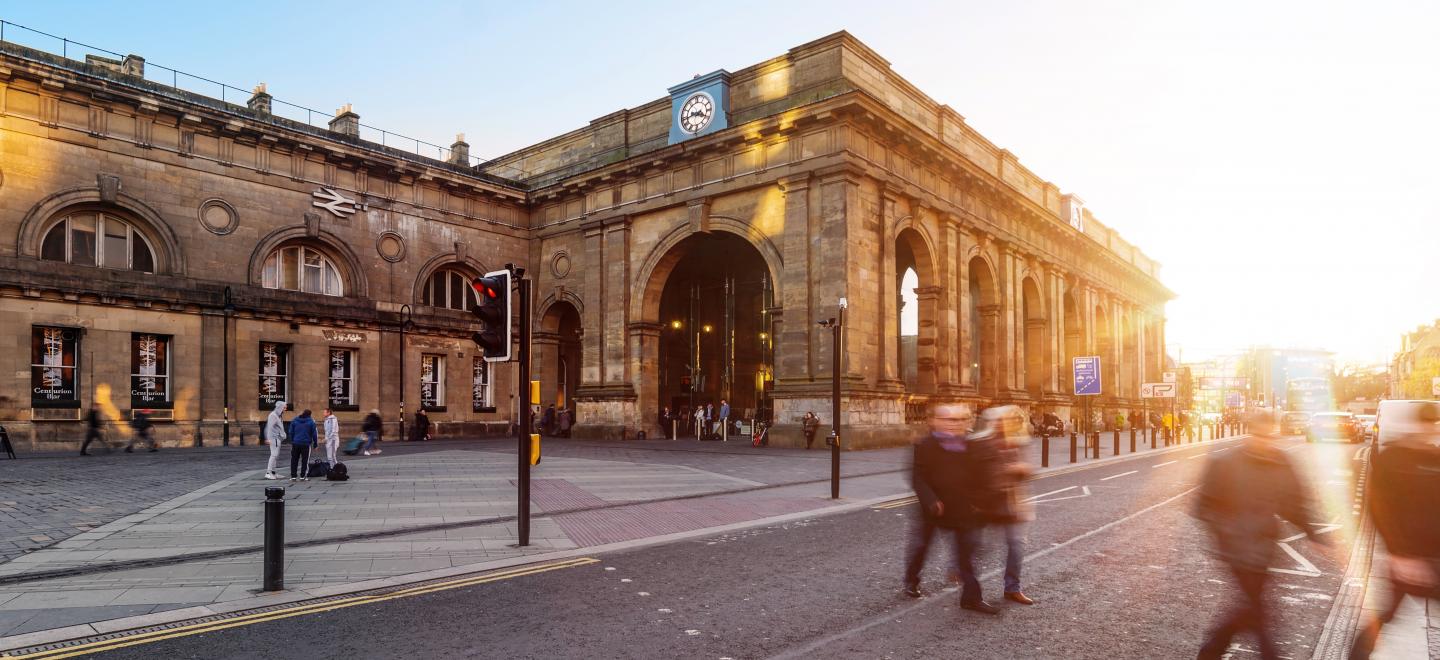 Why choose to study in Newcastle?
Whether it's dining out, calling into a cosy bar, lounging at a pavement cafe, sipping on a cocktail or being spotted in a cutting-edge club, Newcastle and its surroundings provide a feast of choice to please your palate.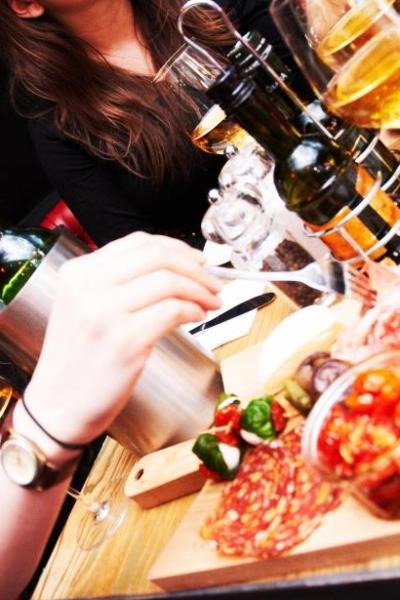 Restaurants
There are hundreds of fantastic restaurants in Newcastle with almost every type of cuisine to choose from, and no matter what your location, you'll find something to tempt you.
Cafes
Fancy a cuppa? Pull up a seat at one of the fantastic cafés that Newcastle has to offer.
Foodie events
Newcastle is at the centre of a foodie revolution, and boasts a packed food events calendar to satisfy taste-chasing tourists from near and far.
It's a beautiful city. Some might say iconic, but on a scale that  makes it feel like home, even if you've only just arrived.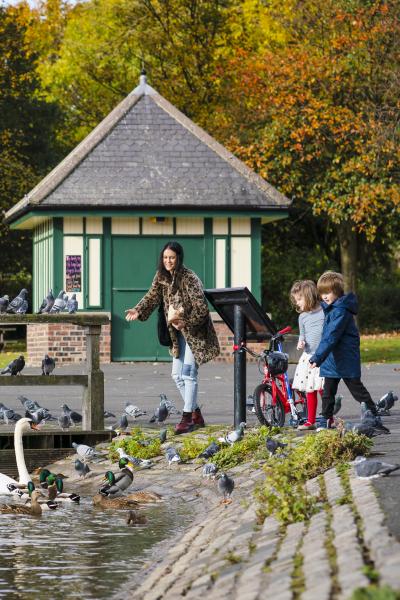 Parks and countryside
Newcastle has some of the best parks in the country.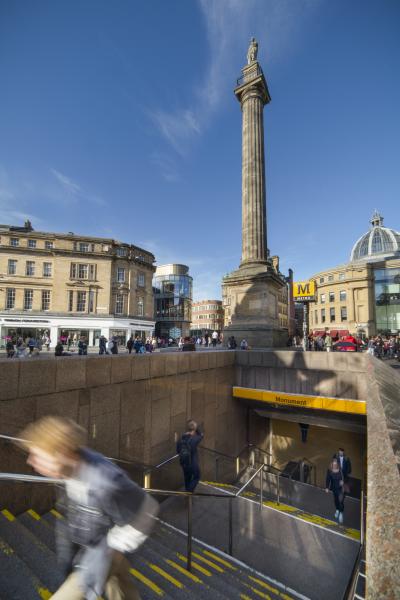 Getting around
Make the most of your visit and explore the region by using any of the easily accessible public transport options on offer. From discovering the bustling city centre of Newcastle by foot to hopping on the bus or taking the Metro to get away from it all in the countryside, travelling around has never been easier.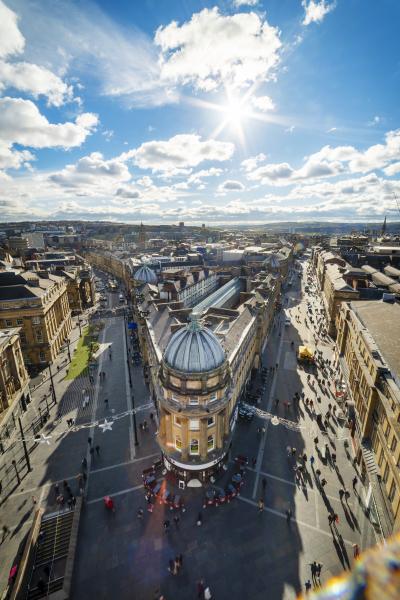 Attractions
From soaking up world-class culture in the city centres; discovering thousands of years of heritage at Hadrian's Wall; and visiting the biggest and best science centre in the North of England, you'll be amazed at how much we have to offer.
One of the best things about living in Newcastle is the cost of living.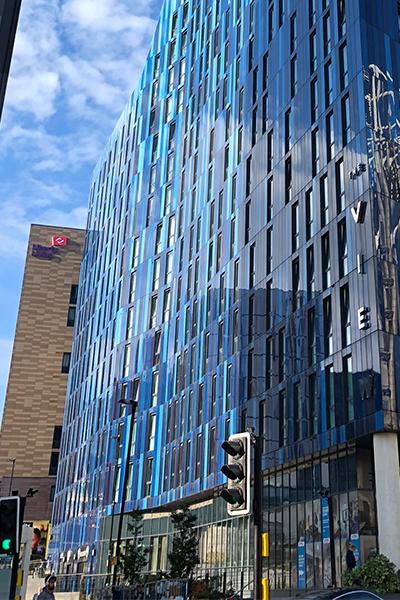 Accommodation
There's an excellent range of student accommodation in Newcastle. From purpose built to shared flats, there's a wide range of affordable options all within close proximity.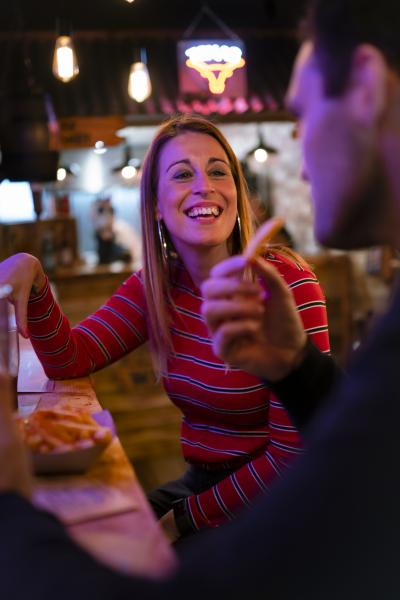 Social activities
Newcastle has an ever growing number of restaurants, many of which offer student discount, food happy hours and early evening offers to keep the costs down.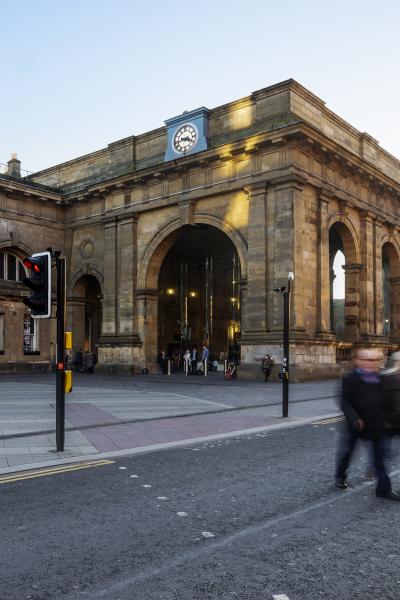 Travel
Newcastle is a small compact city making it easy to get around. The city also has fantastic public transport options with local rail services and bus options with discounted travel for students.
Careers and Employability
We believe that innovation always needs a home. Retaining these graduates gives businesses in Newcastle and the surrounding area access to a highly-skilled workforce. 
Our city is home to over 200 companies operating in the life sciences and healthcare sector
We are 2nd only to London with our rate of UK job creation in technology and digital
We are home to award winning co-working spaces such as Campus North
Newcastle is a great home to many digital start-ups who share our ambition for the city
30,000 people are now employed in our technology and digital sector
Newcastle graduates have some of the best career prospects in the UK
A safe and friendly city
Newcastle has a reputation for being a safe and friendly city. We're in the top 5 of happiest cities in the UK thanks to our Geordie spirit.
A global student population
Both the city's universities are internationally ranked and has a high percentage of international enrolments.