Newcastle Sexual Health Training
Newcastle Sexual Health Training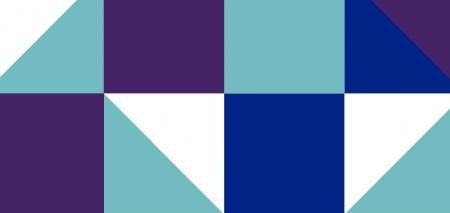 If you work in Newcastle, you can get free training through Newcastle Sexual Health Training to help you work more confidently with the people using your service.
All courses were suspended during lockdown, with no immediate plans to return to face-to-face training. We are exploring options for some online training and will post any updates on training offered here. You can also follow Sexually Healthy Newcastle on Twitter, Facebook or Instagram for updates.
We offer courses on sexual health and relationships issues, including:
Self-esteem
Learning disability and sexual health
Contraception
Drugs, alcohol and sexual risk-taking
HIV and STIs
Trans and gender identity issues
We also provide training for schools on preparing for the introduction of statutory relationships education (in primary schools) and relationships and sex education (RSE, in secondary schools) in partnership with the Healthy Schools Team.
How do I apply?
Please check individual course information, as some courses have different booking procedures.
Costs

Most of the courses are offered free to those working in Newcastle. If you work outside Newcastle, you can still attend most of the courses, but there will be a charge of £100 per day's training, so two-day courses will be charged at £200 and half day courses at £50. If you book a course and do not attend, or do not cancel at least a week before the course, you will be charged. See Booking Information and Charges (pdf, 96KB) for full details.

What will I learn?

This training will develop your knowledge and skills and support you to explore your own attitudes and values, which will help you to discuss sexual health and relationships within your work setting.  The courses are practical and use group work and discussion to help you think about the work you do and will give you practical activities to use in your work with young people and adults.

Accreditation

You can receive different levels of accreditation for the training you have completed through Newcastle Sexual Health Training.  The accreditation - from the Newcastle Sexual Health Training Group - represents a standard of excellence in sexual health training and demonstrates a real commitment to sexual health and relationships work with your client group. Find out more about accreditation  (pdf, 78KB).

Who delivers the training?

Newcastle Sexual Health Training is coordinated by Harriet Yudkin in the Public Health Team, Newcastle City Council. It is a partnership programme, delivered by skilled trainers from these teams and organisations:

Changing Lives; DePaul UK; LGBT North East Gender Identity Support Service (hosted by Humankind); MeSH (Mesmac Newcastle and SHINE); Newcastle Hospitals Sexual Health Services; Public Health Team, Newcastle City Council; Sexual Health Promotion (Newcastle Hospitals Community Health); Teenage Kicks (Newcastle Hospitals Community Health)