Parking using Check In Check Out
Did you know that you can now pay for your parking at Eldon Square and Eldon Garden multi-storey car parks by card, coin or via phone?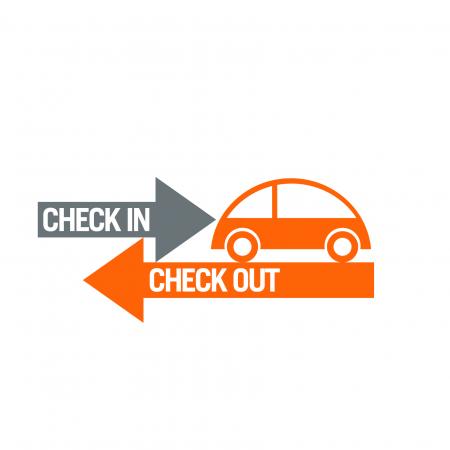 If you're one of the many shoppers who use the city centre's two busiest car parks, you'll be pleased to know that we've upgraded our ticket machines.
If you are visiting Newcastle city centre, why not try our new Check In / Check Out system by following the instructions below at the ticket machines at either Eldon Garden or Eldon Square Multi-Storey Car Parks.
It means that you will no longer have to rush back to your car before your ticket runs out. And because you can also now pay by card, you don't need to have the correct change to hand.
But how does it work? You can read our handy step-by-step instructions below.
How to 'Check In' to the car park
1. On the pay and display machine, select that you wish to pay by card.
2. Insert your card into the slot or, if contactless, hover your card over the contactless reader.
3. Input your vehicle registration details into the machine as instructed.
4. You will then receive notification on the screen that you are checked in and you will receive a ticket that states you are checked in. There is no need to display this ticket - it is for your records only.
5. Details of being checked in are immediately transferred to our officers' handheld devices.
How to 'Check Out' of the car park
1. When you return to your car, go to any pay and display machine. Again, select that you wish to pay by card.
2. Insert your card into the slot or, if contactless, hover your card over the contactless reader. The same bank card must be used to check out as used to check in.
3. The display screen will advise that you are now checked out and a receipt notifying you of how much you have been charged will be printed.
How will the payment work?
Information on the instruction boards within the car parks highlight that the system operates by taking a reserve payment from your bank account.  When you check in, the ticket machine works out the cost of the parking session until the end of the charged parking period at 5.00pm, when parking becomes free until the next morning. It then communicates with your Bank to ensure you have enough money in the account linked to the payment card to cover the cost of your parking session (which is the charge from your time of arrival until 5.00pm) and asks your Bank to put a 'block/reserve' for that amount. This is standard banking practice and happens in hotels when you check in. This also protects customers from accidentally driving away from the car park without checking out and incurring an ongoing charge.
The charge calculated when you check in is a pending transaction only and that amount will only be taken from your account if you fail to check out (or leave after 5.00pm at night).  When you check out, the exact charge is calculated, and this new amount is taken from your Bank account. The reserve (the value of parking from check in until 5.00pm) is released back to your account. In most cases, the reserve is instantly released, in other cases it can take till the next working day and in rare occasions can take longer. The timing of the reserve being released depends on your individual bank.
If a reserve has not been released within 5 working days please contact your Bank.  For any other queries regarding the Check In Check Out system, you can email us at parking@newcastle.gov.uk
More information
Please note: the Check In / Check Out system is for same day parking only.
You can still take advantage of the Alive After Five scheme, meaning that your stay at these car parks will only be charged until 5pm from Monday to Saturday, or 6pm on a Sunday.
If you'd like to find out more about our car parks, including opening times, prices and locations, please see our Car Parks and On Street Parking page.
If there is a problem with the ticket machine you have used, please see our further information.