Payments are currently suspended. 
As a precautionary measure, we have taken the decision to temporarily suspend our online payment system while we investigate an issue with our supplier. We apologise for any inconvenience caused.
Reading Groups and Services
Reading Groups and Services
From a vibrant programme of traditional reading groups to Reading Friends conversation clubs to projects that re-kindle the love of reading, Newcastle Libraries has services to suit every kind of reader. 
Reading Groups for Everyone
Regular group meetings are a great way to explore new reading material and connect with new people.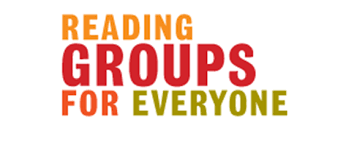 Newcastle Libraries has reading groups to suit every kind of reader. Joining a group is a great way to explore new literature, meet people, and share what you love about books. 
Borrowing books for your reading group
Newcastle Libraries has more than 230 titles available for reading groups to borrow. Discover reading group titles on Newcastle Libraries catalogue.
Request the title you'd like by email to: Newburn Library.
Joining a reading group

This interactive database of all UK reading groups from the Reading Agency includes those at Newcastle Libraries. Interested in joining one? Email readinggroups@newcastle.gov.uk or call 0191 2787878 and we'll get back to you. Most Newcastle Libraries groups read a range of literature and are keen to welcome new readers. 

The following groups are tailored to a specific audience and are open to new members:   

Newcastle Deaf Readers , 1st Saturday, 11am-12pm
English Learners Reading Groups, various times and locations
VIP Reading Group, 2nd and 4th Tuesday, 12-2pm

Starting your own reading group

If you would like to start your own reading group we can help you with that too.  Email us at readinggroups@newcastle.gov.uk with your availability and literature preferences.

For tips to prepare your first session, download the Reading Agency's How to Start a Reading Group resource pack.
Reading Friends Conversation Clubs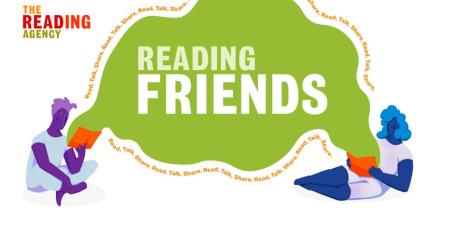 Do you want to get together, chat, read, share stories, laugh, and build community in your local area? 
Join a Reading Friends group with Newcastle Libraries!  
Reading Friends is a UK-wide program from the Reading Agency that aims to start conversations through reading.
Groups in your area

We are currently developing Reading Friends groups across Newcastle Libraries. Email us at readinggroups@newcastle.gov.uk if you'd like to be notified when a group starts in your area.

Call for Volunteers

We're building a team of friendly group leaders who are comfortable bringing people together. 

The library service will provide reading material and conversation-starters but we also encourage our volunteers to bring the best of themselves to the sessions. Whatever your hobby or interest, we can find a way to build sessions around it. And once people start chatting, the conversation-starters are rarely needed! 

Join our team and help to tackle loneliness and improve wellbeing for your community. Full induction provided. 

To join a group or express an interest in volunteering, email readinggroups@newcastle.gov.uk
Reading Ahead and Adult Literacy Services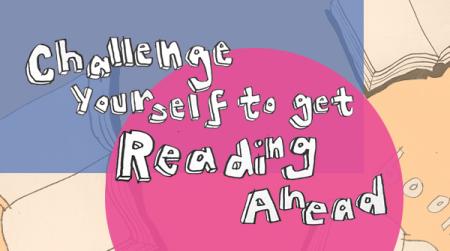 Newcastle Libraries take part in the Reading Agency's Reading Ahead project every year. This project challenges participants to pick six reads and record, rate and review them in a personal reading diary - printed or digital. After completing their diary they receive a certificate or digital badge. Those taking part in prison receive a free dictionary on completion thanks to charity Give A Book.
The programme isn't just about books - newspapers, magazines, poems, websites all count too! The aim is that participants challenge themselves to try something new and discover that reading can be a pleasure in the process. 
Adult Literacy Resources

We also support adult literacy through our Improving Readers collection that features reading material for all literacy levels. All resources are borrowable by individuals and organisations. If you're interested in using sets of resources in a classroom or group setting, email readinggroups@newcastle.gov.uk. We can also signpost you to organisations in the local area who can support you to improve your literacy. 
Did you know?
You can meet online
Newcastle Libraries can help to facilitate reading groups who wish to continue to meet online or prefer hybrid meetings. Contact us at readinggroups@newcastle.gov.uk for more information. 
You can borrow online
You can download eBooks and eAudiobooks from Borrowbox. Some titles can be downloaded by multiple users, so all your group can read / listen to the same title at the same time. Look out for the section called Always Available - eBooks & Always Available eAudiobooks. These titles change from month to month so it's worth checking regularly.