Culture in Newcastle
Culture in Newcastle
From its ship building and coal mining heritage, Newcastle has transformed itself into a leading cultural destination, renowned for being the business and social hub of the North East. 
Culture has played a key role in helping our city grow, in value and reputation, alongside contributing towards the ongoing achievements of our economic development, public health, quality of life and inclusion ambitions.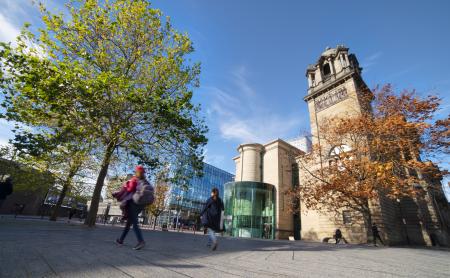 We are proud to boost world class theatres, museums, vibrant arts and entertainment venues and the best backdrop for world class Festivals, Events and Markets.
With a large and vibrant cultural sector embracing many artforms and organisations, in both the subsidised and commercial sectors, we are a city that believes all our residents are important. Our Arts Team has helped create an environment in which those organisations will flourish and support residents and visitors alike, to engage in the creative activity of their choice. 
We continue to work closely with key partners across the city to facilitate participation in creative activity by those who would otherwise have no access to it, through its Arts Development and Arts Connect programmes. 
We work with partners to commission and maintain a growing portfolio of Public Art projects and support the Newcastle Cultural Investment Fund via Community Foundation to help support creative - sector grant aid programmes.
 
Did you know?
Newcastle named the best place to visit in the world in 2018 by Rough Guides.