White Ribbon events and gallery
White Ribbon events and gallery
White Ribbon Accreditation
Newcastle City Council and Your Homes Newcastle were recognised for their work to end male violence against women and girls on when they were awarded White Ribbon Accreditation on 25 November 2021, White Ribbon Day.  
As he presented the award, Peter Lassey, Chair of White Ribbon UK, told the Councillor Habib Rahman how proud he was of all the work we are doing to tackle gender based violence and that ours was 'one of the most impressive applications we've ever had.'
Below are some photos from the presentation ceremony and we will share the video of the full ceremony in the next few days.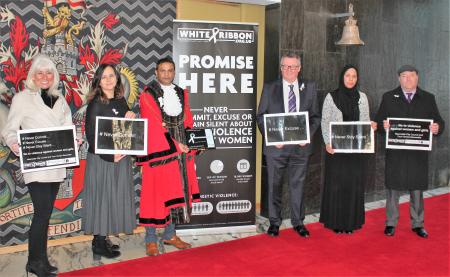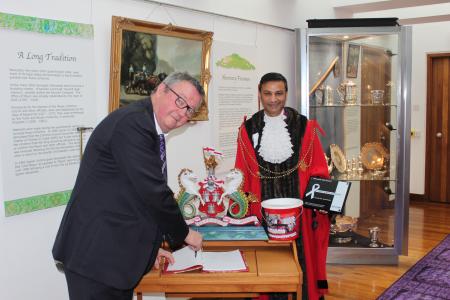 Our Streets Too
On 15 November, Newcastle City Council hosted White Ribbon UK's first national event since the start of the pandemic.  The hybrid summit, which attracted around 100 delegates from across the country, considered what can be done to make our towns and cities safer at night.
Topics discussed included initiatives to prevent harassment, abuse and violence on public transport, how licensing could be used to promote a positive culture, how pubs clubs and other venues can prevent abusive behaviour before it starts and whether better planning and management of the physical environment could help create safer spaces for everyone.
Delegates also discussed practical actions that could be introduced to address safety and promote positive behaviour change in men so that women don't need to feel frightened when they're out at night.
White Ribbon UK will be producing a report and recommendations from the event which will be presented to an All Party Parliamentary Group for further action.
Did you know?
Peter Lassey, Chair of White Ribbon UK, said Newcastle's accreditation application was one of the most impressive they organisation has ever had.