Citylife Business Support
Citylife Business Support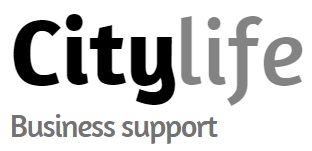 Tailored advice to help SME's to adapt to new challenges, increase business resilience and safeguard jobs
Citylife Business Support is a service for SME's who have be adversely affected by COVID-19. It is part of the city's commitment to supporting businesses and voluntary and community organisations who have been impacted by COVID-19 to adapt and grow.  
The service has been set up by the Business & IP Centre North East to provide a package of free support that will focus on enabling businesses to develop and implement new models of delivery, helping them to recover and plan for their future, as well as be more prepared for future business disruption.
Eligible SMEs can access:
Up to 12 hours of free support from Business & IP Centre Newcastle (BIPC) 'Citylife Experts'

Workshops tailored to specific business needs

A free events programme based on current business challenges, the funding landscape, resilience, and innovation
Citylife Experts
Citylife Experts are small businesses or business support organisations who have worked in partnership with BIPC Newcastle, through the Centre's 'Experts in Residence' programme, or have delivered and supported workshops and events organised by BIPC. They offer free one-to-one advice and support, delivered online or in person, or it could be a project or piece of work that they would carry-out on your behalf.
You can draw on the experience of more than 30 Experts and access an additional 12 hours of free support from up to 2 of our Citylife Experts. Advice available ranges from digital and online capabilities, business finance and cash flow, access to new contracts and market opportunities, employment law, continuity planning and re-focussing business operations. 
To be eligible for support from a CityLife expert, a business must be a small or medium-sized enterprise, located within the local authority area of Newcastle.
Find out more at https://www.bipcnortheast.co.uk/citylife-business-support/
This project is delivered and supported by the North of Tyne Combined Authority, Newcastle City Council and the Business & IP Centre North East.