Newcastle Can
Newcastle Can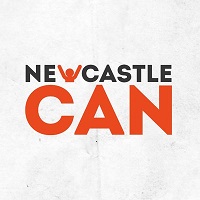 If you are interested in losing weight, maintaining a healthy weight or just want information or support around healthy eating or physical activity, then why not sign up to the Newcastle Can campaign. 
Newcastle Can is a chance for anyone who lives, works or visits Newcastle to come together to support each other on what can often feel like a lonely journey to live a healthy lifestyle and maintain a healthy weight. 
Each person signing up gets their own personal food intake diary and weight loss record, lots of information about healthy eating and exercise, as well as details of upcoming events and local resources. And we're working with partners and organisations across the city to showcase the fantastic activities already in action and engage more people with them. There are also many teams on the website, including businesses, gyms and even neighbours – all working together and encouraging one another.
Background
 
In January 2017 Newcastle City Council, in partnership with campaigner Hugh Fearnley-Whittingstall, launched the Newcastle Can campaign as part of Hugh's BBC documentary 'Britain's Fat Fight'.  Hugh and his team had approached the Council about developing a social movement to encourage people who live, work or play in the city to come together to lose 100,00lbs in weight. 
The City Council's Public Health, Leisure Services, Communications, Schools and Community teams all came together to help develop and deliver activities to encourage people to be more active and eat healthier.
A broad range of partners have supported the campaign and offered free or discounted sessions around physical activity and healthy eating.  The website has an events section and regular posts about what's on and new offers.
As of January 2019:
the City has lost 115,341lbs
12,863 people have signed up
4,454 Facebook followers
3,403 Twitter followers
 
Going Forward
 
Newcastle Can will continue and we will use the profile to promote all physical activity and healthy eating activities in the City in one place.  This will involve further developing a wide partnership of community, public and private sector organisations. 
 
Did you know?
Newcastle was  selected not because we are the most overweight city, but because we are similar to the national average for the number of overweight adults.
Need more information?
Join us on social media for tips, updates and more!