Newcastle Libraries achieve Customer Service Excellence
Newcastle Libraries achieve Customer Service Excellence
Customers expect the highest levels of service from the businesses and organisations they come into contact with. Similarly, organisations hope their customer service will help to retain customers and grow their business and services.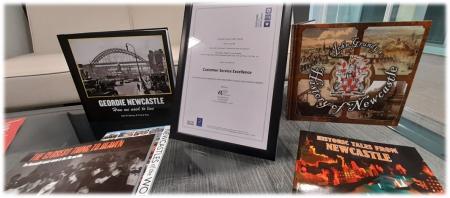 The Customer Service Excellence standard focuses on delivery, timeliness, information, professionalism and staff attitude. It also requires organisations to have a comprehensive insight into their customer, understand the user's experience and have sound processes in place to measure customer satisfaction with the service.
In April 2021, Newcastle Libraries were assessed by SGS for this standard.
The Assessor judged Newcastle Libraries to have the following areas of Compliance Plus (exceeding the level which is required to achieve the Standard)
Our

approach to supporting the city during the pandemic, especially the number of alternative roles that Library staff have covered.

The library service culture of working in partnership with other agencies.

City Library as a stand-alone facility.
The Assessor identified nine areas of Good Practice:
The Visa verification Service continued to be delivered throughout the third lockdown.

We developed excellent working relationships, as demonstrated with Sopra Steria (Visa partners) and Newcastle GP Services (to help with Vaccination Sites).

Library staff and managers' commitment to support Vaccination Site set up and staffing onsite and in the Admin Team.

Continued use of

social media and other e-solutions throughout the pandemic.

Reading Friends and Reading Well is an excellent service delivered to combat loneliness and isolation.

The way in which the Libraries are taking digital reading forward with availability of e-books, e-audio books, e-magazines and e-comics.

Local History, with its large collection of digital photographs, Facebook posts and historical jigsaws online.

Our Death Positive project provided a place to safely connect with others to share ideas and to also explore feelings of grief, death and dying in a supportive, non-judgemental environment.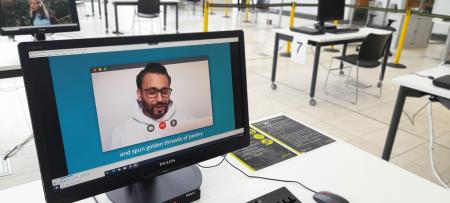 Plans to re-open libraries gradually from April  "epitomises the caring attitude that management has shown to staff since the start of the pandemic restrictions in March 2020." (CSE Assessor).
Did you know?
Library staff assisted Newcastle's response to Covid-19 by supporting many and varied services including:
Allocations Team - matching volunteers to carry out tasks for people who requested help in lockdown
Asymptomatic Testing Centre
Bereavement Services
Business Grants support 
Care at Home team - to provide care at home and residential care services working in Byker Lodge
City Hosts - a friendly role supporting the re-opening of shops and businesses in the city centre
Citylife Line - residents phoned to ask for help with food or medicine delivery during national lockdown
Crematorium
Civic Centre Main Reception
Newcastle GP Services (NGPS) Vaccination Sites - admin staff and marshalls onsite, plus Central Admin Team support
PPE Distribution - emergency supplies distribution
Registrars
Service Support Assistants (role change)
Track and Trace
Welfare and Wellbeing - supported residents who had symptoms, had tested positive or who were told to self-isolate by Track and Trace