Library Board Games
Library Board Games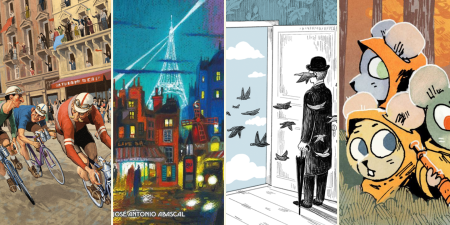 Borrow board games from Newcastle Libraries
Our board game lending collection features a large selection of great modern board games. Check out the collection on level 3 in City Library, or check out our smaller collections at Fenham, Kenton, High Heaton and Gosforth Libraries.
With over 250 modern board games, there is something for everyone. If you're just starting on your board game journey, there are some great family games. Dobble and Jungle Speed are classics, but for younger gamers you can also find popular titles like Animal upon Animal, Bandido and a large selection of HABA games.
Modern classics like Catan, Citadels and Ticket to Ride offer a great introduction to the modern board gaming hobby, but you can also check out some of today's most popular titles: Azul, Wingspan and Kingdomino have all been huge break-out successes in recent years.
What you need to know
You must have a library membership to borrow board games
You can borrow three games at a time
The loan period is four weeks
Board games can be renewed twice, each time for a further four weeks
You can reserve games at any of our libraries
Board games can be returned to any of our libraries
Catalogue
You can check out our full online catalogue by following this link.
We also have special collections. Check our range of role-playing game starter sets, or take a look at our children's board games.
Events
We host regular events. Check our Eventbrite page for more information.
Did you know?
You can learn how to play some of our favourite games by following this link and visiting the Toon Libraries YouTube page?