Autism friendly libraries
Autism friendly libraries
All of our libraries are autism friendly and we encourage people with autism, their parents and carers to visit our libraries. We have:
introduced quieter hour from 10am to 11am every Saturday on Level 3 in City Library. We avoid making any excess noise to make the library quieter and calmer to help customers with autism and other additional needs
displayed posters in all of our libraries to promote we are autism friendly
provided staff training
created autism friendly user guides for each library which are available to download at Newcastle Libraries

 then select the library you require

created calm zone areas in each library with autism friendly furniture.
Tovertafel: magic table
Newcastle Libraries are proud to offer Tovertafel, magic table in English. The magic table projects animations onto table surfaces and allows users to interact with the light by moving their arms and hands. This innovative service offers access to life enhancing technology for people with autism, learning difficulties and dementia.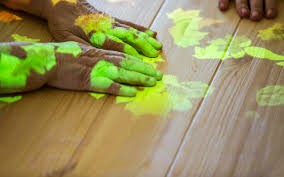 The service is available for groups and residents to use for free on Wednesdays between 10am - 1pm and Thursdays between 10.30am - 4.30pm. Additional sessions may also be available on request. Sessions will be held in room 8 on level 6 in City Library.
If you would like a demonstration or to book a session please email the date and time to room.bookings@newcastle.gov.uk to check for availability.
For more information about the magic table please email information@newcastle.gov.uk 
The following websites offer help, advice and support to autistic people and their families.
Autism Alliance support, raise awareness and increase understanding of autism spectrum conditions throughout the UK.
Child Autism offers support, advice and services for children with autism.
National Autistic Society is the leading charity for people on the autism spectrum and their families, providing support, guidance and advice.
NHS Autism this guide explains what autism is and what the common signs are and offers help and advice if you or your child are autistic.
Resources for Autism provide practical services for children and adults with a diagnosis of autism and for those who love and care for them.
Spectrum Enterprises CIC help autistic people to set up a manageable business or to find and keep an interesting job.
Did you know?
If you have any suggestions on how we can improve our services please email information@newcastle.gov.uk or speak to a member of staff.