Your City, Your Home
Your City, Your Home
You wouldn't litter your home, so why litter your city? 

All towns and cities up and down the country have a litter problem, and in Newcastle we spent £2.2m last year picking up 7,000 tonnes of the stuff.
We know you hate litter as much as we do. Not only does it make our city look shabby, it also damages the environment and the £2.2m we spent last year could have been spent on planting 5,000 trees, filling 40,000 pot holes or supporting 100 looked after children in foster care placements.
To get involved and to find out more about the campaign visit:
We want everyone to be proud of this city and show this by looking after it, and we'll also be doing more work over the next few months to clean up the city's 'hotspot' - areas that suffer from the worst levels of littering and fly-tipping.
Doing your bit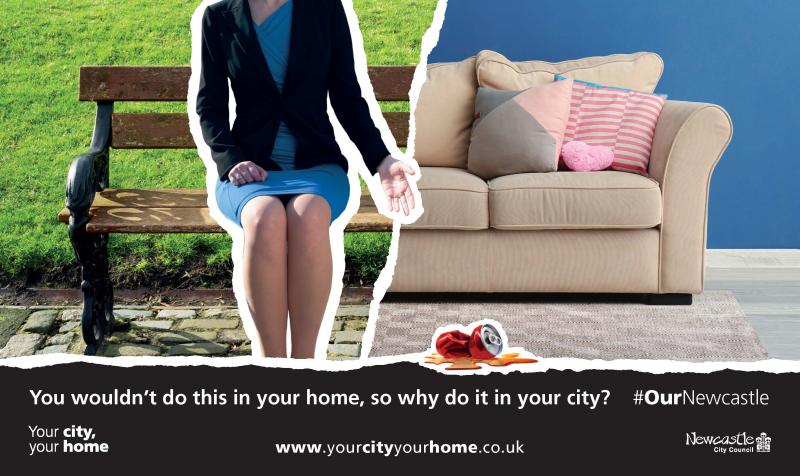 We know most people are proud of their neighbourhoods and their city and are doing lots of great things to keep Newcastle clean. There are 110 groups across Newcastle who help to look after the city by taking part in their own clean-up activity.
We've got lots of advice on how you can do this here
Don't mess up our future
Our message is clear. Don't mess our city up for present and future generations. If you do, you'll pay.  
We will not put up with people messing up our city and know that you don't want us to either.
If you are caught littering, and this includes dropping cigarette ends and chewing gum, you will get a fixed penalty notice (FPN) £75, although the maximum fine is £2,500. Last year (2017/18) we issued 3182 FPNs.
In 2018 it issued 5,025 fixed penalty notices for dropping litter – up 77 per cent on the previous year. Prosecutions were 758 – 84 per cent higher than in 2017.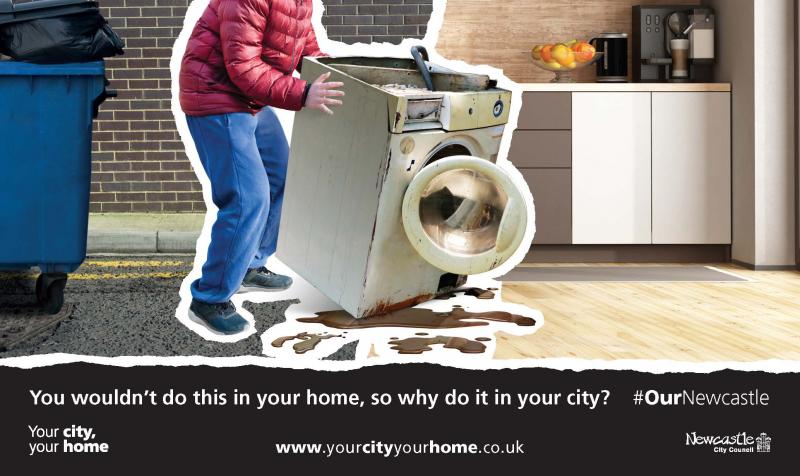 Did you know?
There are lots of online forms you can use to help your city, your home tidy:
You can also email us if you need any advice how to organise your own event or visit the how to get involved page

You can report litter, fly-tipping or dog fouling to via our online forms
Let us know what you have done or will be doing  to keep your neighbourhood clean by emailing yourcityyourhome@newcastle.gov.uk.
You can even take part in the #trashtag challenge by posting before and after pictures on social media after it has been tidied up.
Keep up to date by visiting our campaign webpage Your City Your Home.  You can register for events and see how well groups are doing.