Bird control, pigeons and kittiwakes
Bird control and pigeons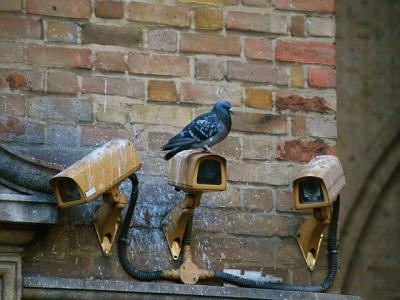 We can carry out a variety of bird control work, however we need to carry out a site inspection and provide an estimate. We can look at options such as spikes and netting.  Please note we are not able to repair holes in lofts or roof spaces or clean up droppings.
Pest control are unable to help if a bird is stuck under a solar panel as they need to be removed. Residents should contact their supplier in these cases.
Kittiwakes
Even though Newcastle is a busy place, we still have a wide variety of wildlife in our city. Sometimes people think of some of these creatures as pests or nuisances, but they are worth looking after.
The River Tyne is home to an important breeding population of Kittiwakes.
These are not pests and during the nesting season our City Centre teams regularly clean the pavements in this area.
There are around 600 pairs along the Newcastle-Gateshead Quayside. The Kittiwakes that breed along the Tyne nest on man-made structures such as the Tyne Bridge and the Baltic Centre for Contemporary Art in Gateshead. This colony is notable because it is the furthest inland colony of kittiwakes in the world.