Winter weather and snow
Winter weather and snow
School closures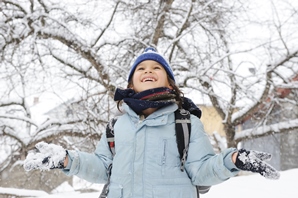 Schools are responsible for keeping parents and guardians informed of closures due to severe weather or other unexpected events. Some schools use their own social media channels, SMS updates or the school website to keep parents and guardians informed. You can contact your school directly to find out how to keep informed.
Gritting and snow clearance
Following a number of really bad winters we've been planning for the season ahead. And if we get the same freezing temperatures and heavy snowfall, we're confident that we're prepared. For more information visit our gritting and snow clearance page.
Driving safely during the winter
Snow and ice can make driving conditions hazardous and the thaw brings its own problems. For more information visit the Keeping safe in Winter page.
Keep warm, keep well
How to keep your home and family warm and healthy over the winter, visit our own Health and Wellbeing pages. 
NHS advice for winter
If you are injured or unwell during the holiday season there are NHS services that can help. Visit the NHS Stay Well in Winter pages.  
Latest updates
You can keep up-to-date with our winter weather updates by following our Twitter feed or by liking our Facebook page. 
Useful links
Did you know?
Please note that Newcastle City Council is not responsible for content on third party websites.