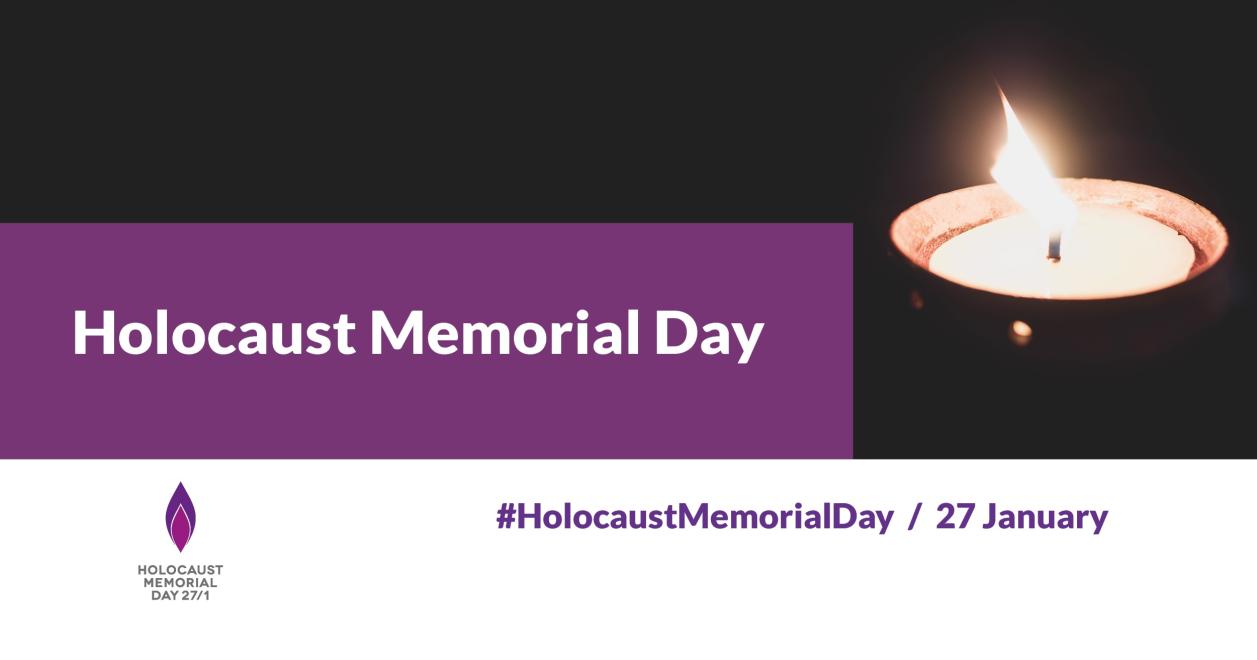 What is Holocaust Memorial Day?
Holocaust Memorial Day takes place every year on 27 January, the anniversary of the liberation of the Auschwitz concentration camp during the second world war.
It is a day to remember the millions of people murdered in the Holocaust and the genocides that followed in Cambodia, Rwanda, Bosnia and Darfur.
What is Holocaust Memorial Day
It is a time to learn from the lessons of the past and recognise that genocide doesn't just happen - it is a process that begins when racism and hatred are not checked and prevented.
In the UK we are fortunate not to be at immediate risk of genocide but hatred and discrimination still exist. 
Holocaust Memorial Day 2022
The Holocaust Memorial Memorial Day Trust have announced 'One Day' as the theme for Holocaust Memorial Day 2022.  
"You didn't think about yesterday, and tomorrow may not happen, it was only today that you could cope with, and you got through it as best you could." - Iby Knill, survivor of the Holocaust
Survivors of the Holocaust and of genocide often talk about the One Day when everything changed, sometimes for the worse and sometimes for better. 
Holocaust Memorial Day, 27 January, is One Day when we can all hope for a world with no genocide and for a better future for us all.
Find out more about Newcastle's Holocaust Memorial Day 2022 programme of events.