Net Zero Newcastle
Our commitment to have Net Zero emissions by 2030, 20 years ahead of the UK Government's target, requires far reaching change in every part of our city. 
It is something that can only be achieved by everyone coming together to reduce our carbon footprint, mitigate and adapt to the effects of climate change and grasp the opportunities of the new green economy.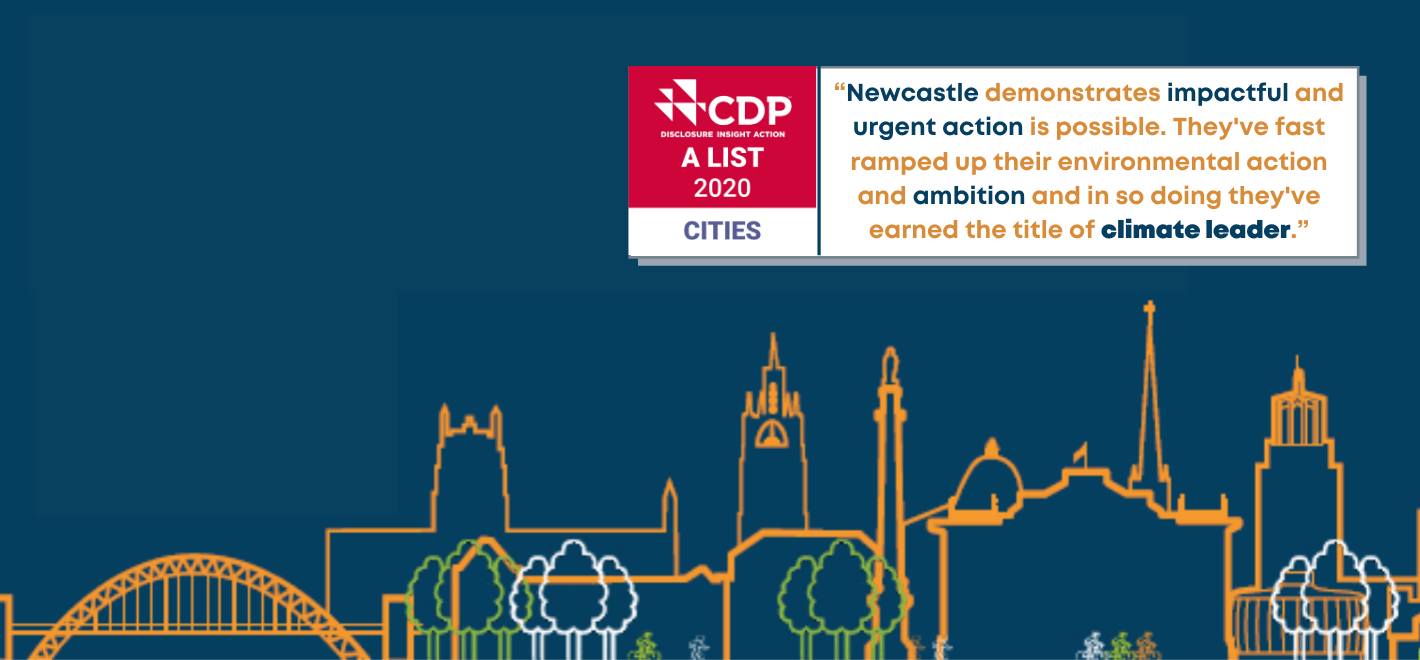 A road map for lasting change
The 'Net Zero Newcastle – 2030 Action Plan' sets out the scale of the challenge for the city and the areas where we must take action to mitigate and adapt to climate change. 
Created following widespread consultation, it sets out over 150 ways in which residents, businesses and organisations can work together to achieve our collective Net Zero future.
More about our work as an international climate leader