Lord Mayor Awards
Lord Mayor Awards
Lord Mayor's Awards Scheme
The scheme awards those who have made an exceptional contribution to the city. They will:
be a resident of Newcastle
be regarded as a person of distinction within their chosen field
work in a voluntary capacity
perform a leading role in the delivery of the service provided
have shown long term commitment, for example intensive work over 3 to 5 years or consistent service over 20 years
have made an exceptional contribution or significant difference to their community or cause
be involved in a role or service that is unique, innovative or significantly different from other services
be involved in a service that is substantial, for example involving at least 100 people
Nominations for an award should demonstrate wide spread support from the community served or group concerned.

Awards will not usually be made to those who have received recognition in the past or who have had a previous nomination turned down.
Lord Mayor's Awards nomination form 
Lord Mayor's Awards Recipients
 
Lord Mayor's Design Awards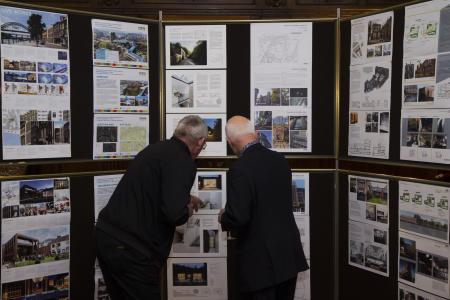 The Lord Mayor's Design Awards have been running since 1994.  The awards aim to encourage, promote and publicise the very best in architecture and environmental design and to improve the built environment. Awards are given to outstanding projects in the fields of architecture, planning, environmental, urban and landscape design.
Awards are made every two years, and are organised by the Urban Design Team in the Place Directorate.  For more information, you can contact us via urbandesignandconservation@newcastle.gov.uk (Email).
The 2023 Lord Mayor's Design Awards is now open for nominations. Click here to download the entry form. The closing date for the submission is 20th October 2023 (Friday) and there is no entry fee.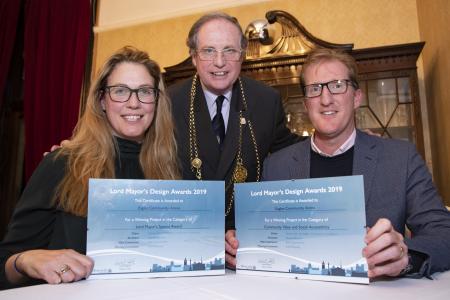 The 2019 Lord Mayor's Design Awards saw 11 buildings and projects completed between September 2017 and August 2019 take home awards winners across eight categories.  Winners this year included volunteers' efforts to "reduce, reuse and recycle," a school's investment in the arts, an international sporting arena, the conversion of a former synagogue and the transformation of Bigg Market.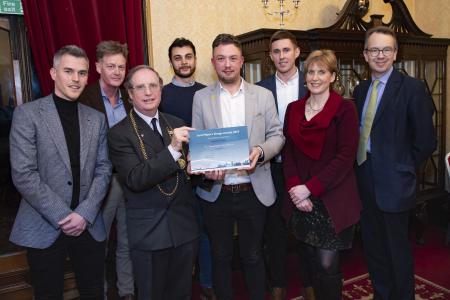 Thank you to all of the projects who submitted an entry to the 2019 Lord Mayor's Design Awards. The judging panel were thoroughly impressed by the quality of the entries, and the Lord Mayor Councillor David Cook said it was "inspiring to see such a wide range of projects putting environmental and community considerations right at their heart." You can view the Press Release (URL)  The 2019 Award Winners Brochure is available via email.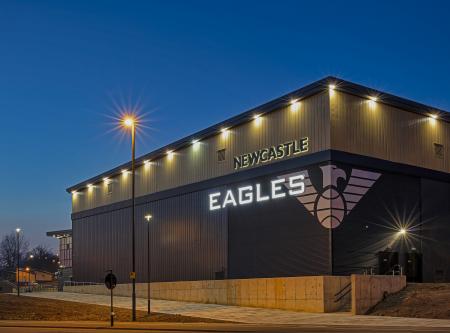 Newcastle Eagles Community Arena - Special Award Winner 2019
Previous Awards:
All the previous winners' brochures below are available via email