Cabinet member for Housing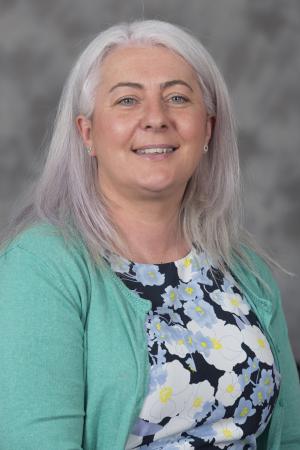 Councillor Linda Hobson was first elected to Newcastle City Council in 2011. She is the Labour Councillor for Blakelaw Ward where she grew up. 
A critical care nurse by profession, Linda is an elected trade union official, holding a number of roles within UNISON, including deputy Regional Conveyor.
Linda was previously the Cabinet Member for Adult Services and is now Cabinet member for Housing.  Through her Cabinet role Linda will ensure that Newcastle delivers on the belief that "everyone should have the right to a decent home".  As such, Linda will be working with key partners and stakeholders on our key priorities:
Further develop new schemes offering supported housing across the city, preventing them from being sold under right to buy and providing quality accommodation for residents who may have been placed outside the city, in institutional settings away from their family and support networks to meet their needs.
Support initiatives such as 'Street Zero' to move towards a 'Housing First' approach. We will continue to provide outreach support for rough sleepers in the city.
Explore with health partners how we might ensure homes are warm by improving insulation and replacing boilers to meet up-to-date standards and help improve the health and wellbeing of residents.
Work with partners from North of Tyne on a Housing devolution deal that works for us all, ensures residents have choices that are decent, safe and appropriate to meet needs for rent or to buy.
Develop and prepare to implement a Selective Licensing scheme that is appropriate for the city and improves the quality of housing in the private rented sector to protect tenants.
Continue to assess the feasibility of establishing an organisation to manage private sector rented housing to a higher standard of housing condition and tenants' rights.
Find new ways to give private sector tenants a voice in decision-making, bringing renters together to support one another and campaign for better conditions.
 
Meet Cllr Linda Hobson - Know your Cabinet

"Our homelessness prevention work, there's been some fantastic work in the city already and being able to build on that work is something I'm really looking forward to getting involved with." Meet Cllr Linda Hobson, Cabinet member responsible for Housing. Cllr Hobson represents Blakelaw, the ward she grew up in. Find out more about Cllr Hobson's roles and responsibilities 👉 http://socsi.in/nzHgQ #knowyourcabinet

Posted by Newcastle City Council on Tuesday, 6 August 2019
Responsibilities
Housing delivery and management
Fairer Housing Unit
New house building programme
Your Homes Newcastle
HMO Licensing policy
Private landlords and tenants
Homelessness and homelessness prevention
Housing-related enforcement
Leading on Housing Policy within the Devolution Deal.
View more information about Cllr Linda Hobson