9 April 2020
| | 3 min read
Residents urged to resist Easter temptation
Members of the public in Newcastle are being urged to resist the temptation to leave their homes this Easter in order to maintain efforts in the battle against coronavirus.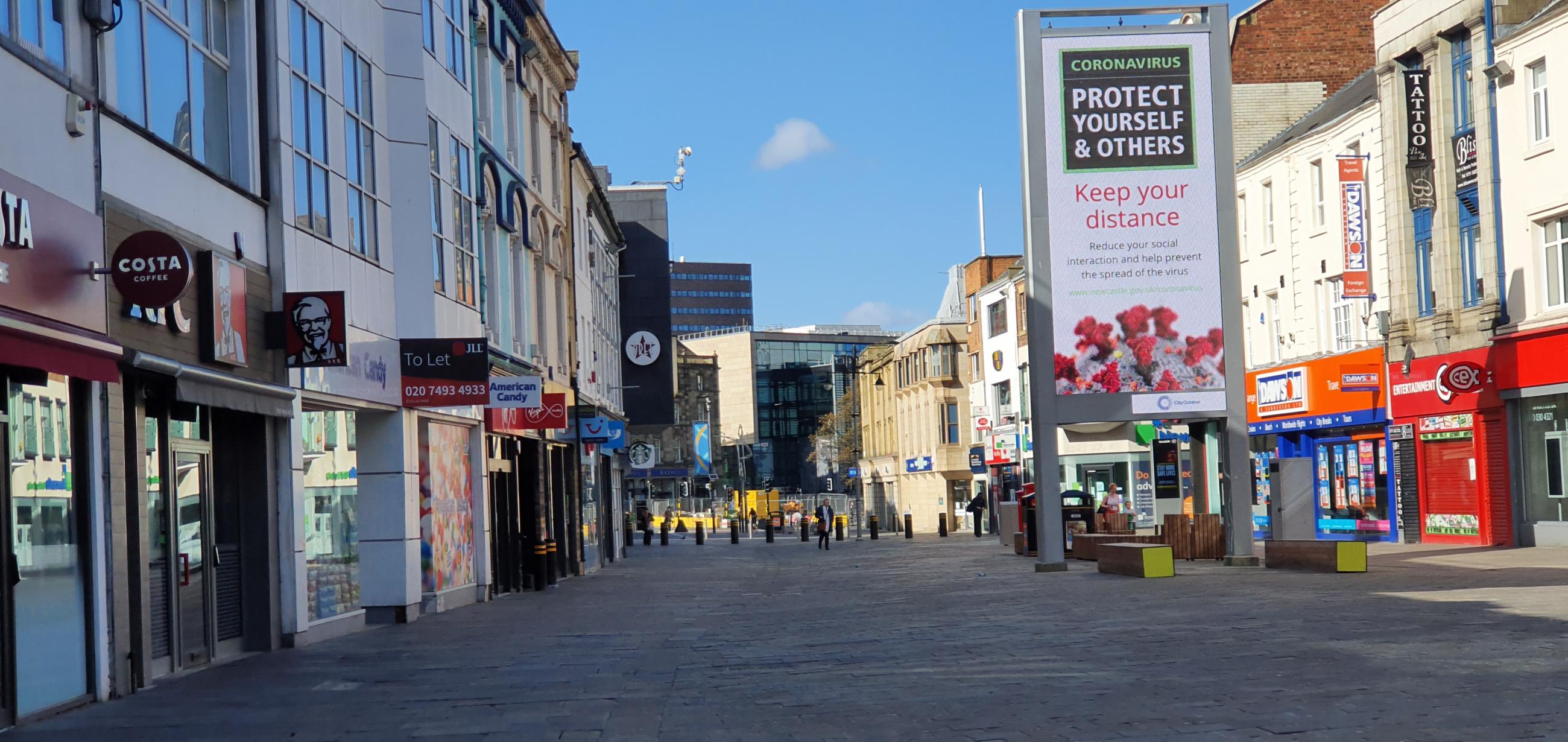 The call comes as the UK heads into a Bank Holiday weekend and the start of the Easter Holidays, a time when families and friends would traditionally come together to celebrate.
However, senior figures in the city are urging residents to carry to stick to the social distancing and self-isolation measures instead as part of the continued efforts to fight the coronavirus outbreak.
Pat Ritchie, Chief Executive of Newcastle City Council, said: "People will have been planning to see their families and friends and catch up with loved ones this Easter, but we can't afford to ease off in our efforts to stop the spread of COVID-19.
"It will be tough, but we have to stay at home and we have to stay safe. I would ask residents to please carry on what you're doing in order to protect our NHS and save lives."
Under the measures in place to stem the spread of the deadly virus, people can only leave their homes for work, for food or medical reasons, or to exercise once a day in the area they live.
Professor Eugene Milne, Director of Public Health at Newcastle City Council, urges residents to stay at home this Easter
Professor Eugene Milne - Easter
Professor Eugene Milne, Director of Public Health, said: "There has already been an extraordinary response from residents in the city with compliance on social distancing and self-isolation, and I'd like to thank everyone for the effort that has already been put in.
"But we are still in the grips of a pandemic. We always knew that social distancing and self-isolation would take some time to work and impact on the overall levels of disease. We can't stop now.
"We know that with Easter approaching there's a temptation to go back to old ways there's a temptation to get out and start doing things again, but I would strongly ask you not to do that. I know it's difficult but this is when we need to continue to carry on with the habits that we've developed over the last few weeks.
"What you've done so far has been fantastic.  Please keep it up and together we will defeat COVID-19."
Shoppers have still been able to purchase customary Easter eggs ahead of this weekend, and another tradition that can safely go ahead during the lockdown is Good Friday fish and chips.
To maintain social distancing if fish and chips is part of your Easter routine, where possible you should:
Order and pay for your meal online

Use a delivery service
If you have to attend the fish and chip shop:
Keep 2 metres apart from staff and other customers

Only approach the counter when told by staff

Pay by contactless card

Don't wait by the counter

Don't eat or drink inside the shop

Take your order home to eat
Keep up to date with developments in Newcastle during the coronavirus outbreak, visit www.newcastle.gov.uk/coronavirus.
If you are at home in need of urgent support, contact the Citylife Line service. Find out more at www.newcastle.gov.uk/citylifeline.