6 October 2020
| | 3 min read
Applications open for 100s of NHS jobs in new regional Covid hub
The NHS is creating hundreds of local jobs, as part of an initiative to improve regional capacity for Covid testing.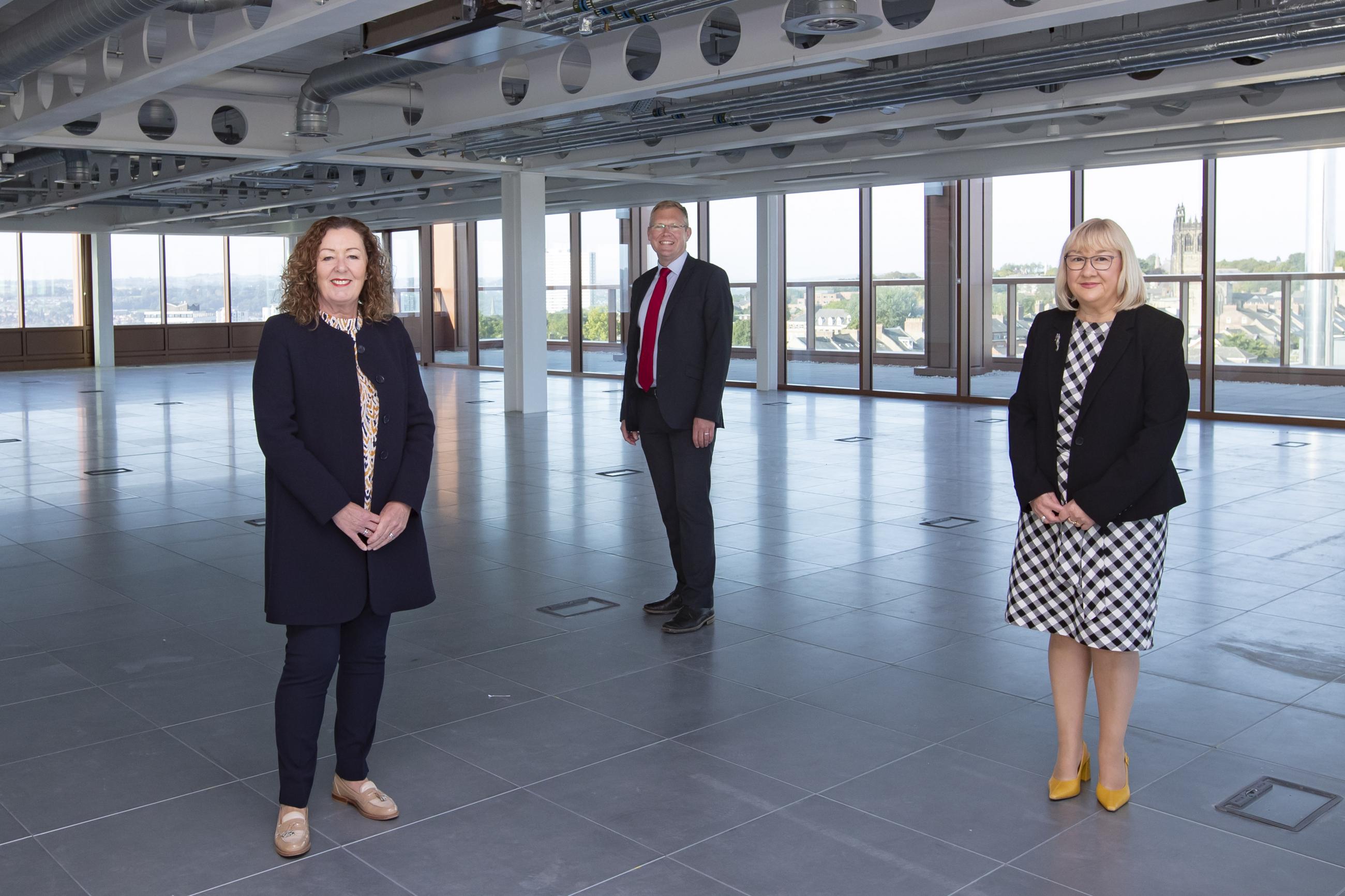 A new integrated Covid hub is being set up, hosted by Newcastle Hospitals, and staff there will play a vital role in helping stop the spread of the virus.
The hub is the first of its kind in England and on 5 October recruitment will start for around 1000 laboratory support workers, plus a smaller number of other jobs created to help find new ways to treat the virus.
Support workers will be based at a new 'Lighthouse' laboratory, currently under construction at Baltic Park in Gateshead, and will help to process the thousands of samples expected to arrive when the lab opens in December 2020.
Martin Wilson, managing director of the integrated Covid hub, says the jobs are an opportunity to take an active part in tackling the pandemic in the region.
"These jobs are vital to support our regional fight against the virus.
"Lab support workers' main tasks will be to receive tests into the lab, log samples on the system and help prepare them, and the lab machines, for further analysis.
"Flexible hours are available as the lab will be operating 24 hours a day, seven days a week.
"No previous experience or qualifications are necessary and we'll be providing full training and support.  There will be clear processes and everything will be carried out in a safe environment with personal protective equipment (PPE) provided.
"We're an inclusive place to work and want to recruit people who share the same energy and commitment to deliver the best possible service."
The Department of Work and Pensions is working with Newcastle Hospitals to run a number of online information sessions to provide more information about the job opportunities and what people need to know to apply.
More information on all job opportunities in the new hub is available at www.careers.nuth.nhs.uk        
The integrated Covid hub is part of Newcastle upon Tyne Hospitals NHS Foundation Trust and a partnership between NHS organisations, Newcastle City Council, local universities, public health and industry.
Further media information from Julie Marsh, head of communications for the integrated Covid hub North East on 07875 946026