15 August 2019
| | 3 min read
Students receive A-Level results
Sixth form and college pupils have been receiving their A-Level results today (August 15), bringing an end to an anxious summer of waiting.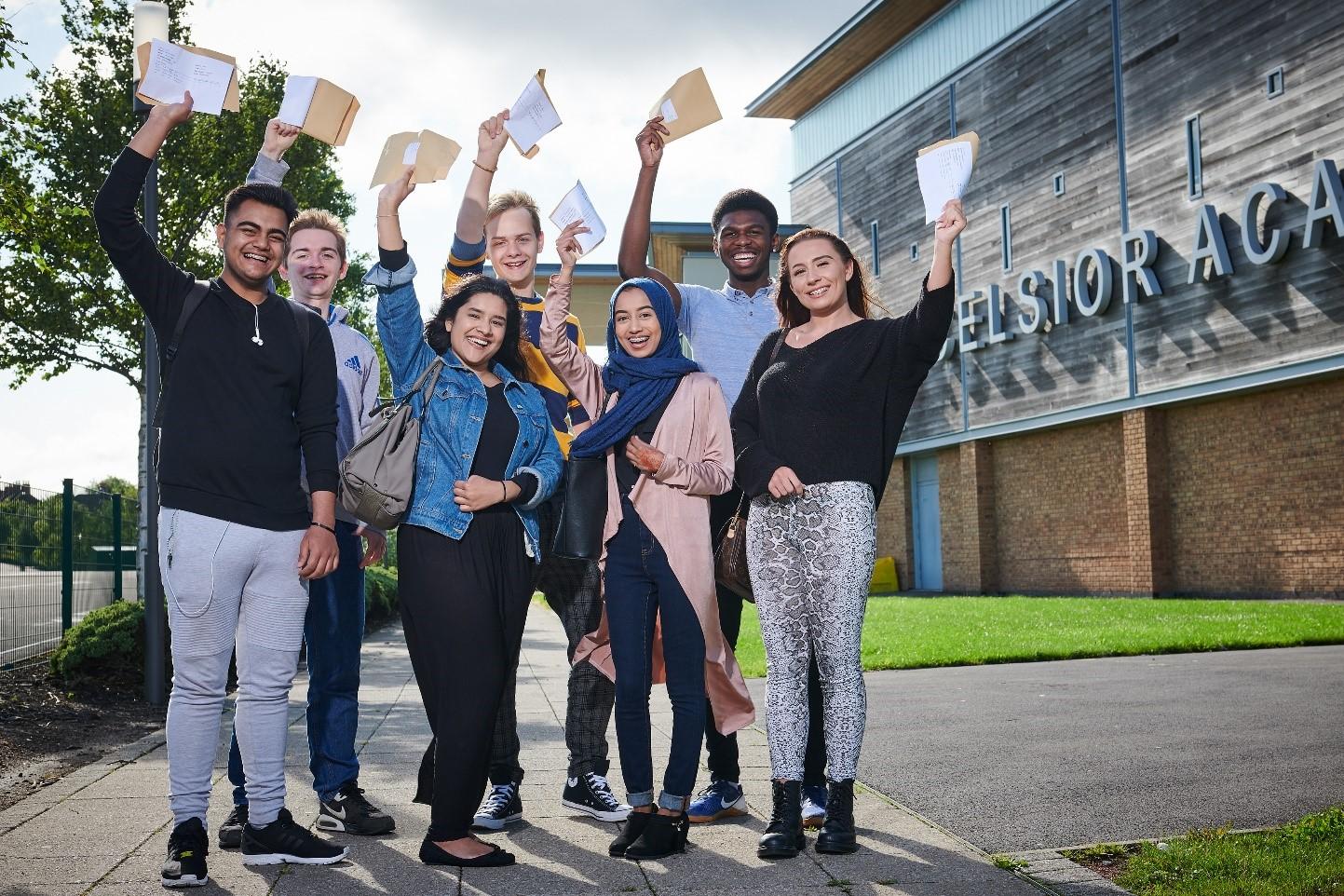 In Newcastle, the picture looks positive for the city's young pupils with greater success seen across the board when compared with 2018's exam results.
Cllr Joyce McCarty, deputy leader of Newcastle City Council, said: "A long summer of waiting for results is over for all our students who sat their A-Levels and equivalent exams and I want to congratulate everyone for all their hard work.
"There has been very strong performance across the city, with record numbers of students achieving level 3 qualifications, passing A-Levels and achieving the highest grades.
"I'd like to thank all the incredible teaching staff who have helped make this possible, as well as families and carers who have supported these young people through their exams."
"This is an exciting time for students as they now look forward to what comes next, whether that's going off to university, beginning an apprenticeship or starting employment. I wish all of them the best of luck in the future."
Pupils at Excelsior Academy speak to us straight after receiving their A-Level results on Thursday morning
Excelsior students discuss their results
At Walbottle Campus, pupils arrived bright and early to open their results alongside classmates and their teachers. 
Headteacher Kerry Lord said: "I'm immensely proud of all of our sixth form students. Their ambition, commitment and determination to succeed has delivered exceptional results that are above national averages.  
"I'm excited for what the future holds for them as they move on to a range of universities and degree apprenticeships and take their next steps in building successful careers."  
For pupils who require advice with their next steps after receiving their results, there is support available through the Skills Hub at the City Library. Read more here.     
At Excelsior Academy, Executive Principal David Thornton said: "I am delighted with the performance of Excelsior College students, many of whom have exceeded their target grades and fully embraced the opportunities the college offers, which has secured their successful progression to university or employment.
"The starting point for our students on entry is a whole grade lower than the national average so to achieve the results we have today is even more outstanding.
"This isn't just about grades today – it's about building character and seizing opportunities for the future and developing employability skills. This is key to the success of all our students. We wish all our students every success and happiness for the future."