1 September 2023
| | 2 min read
Newcastle schools to reopen as expected at start of new term
Newcastle City Council would like to reassure parents and carers that all the city's schools are due to open as planned ahead of the new academic year.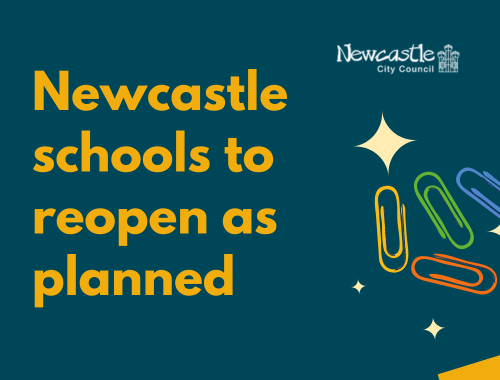 Media reports yesterday (August 31) suggested more than 100 schools across the country may face sudden closure as a result of a type of concrete used in the construction of school buildings.
At this stage, no schools in Newcastle have been identified as being unable to open as planned at the start of term.
One school in the city, St John Vianney, was affected by this issue towards the end of the previous academic year. It was forced to close temporarily while the Multi-Academy Trust responsible for the school and the Department for Education put suitable measures in place and it reopened to pupils before the school summer holidays.
Please check your child's school website for details of arrangements for returning to school.