9 March 2023
| | 3 min read
Tish Murtha House officially opens on anniversary of iconic photographer's birth
An exhibition of acclaimed local photographer Tish Murtha's iconic images has opened at Newcastle City Library after a new Housing Plus development was named in her honour. Two more exhibitions will open next week including one that will be permanently located in Tish Murtha House.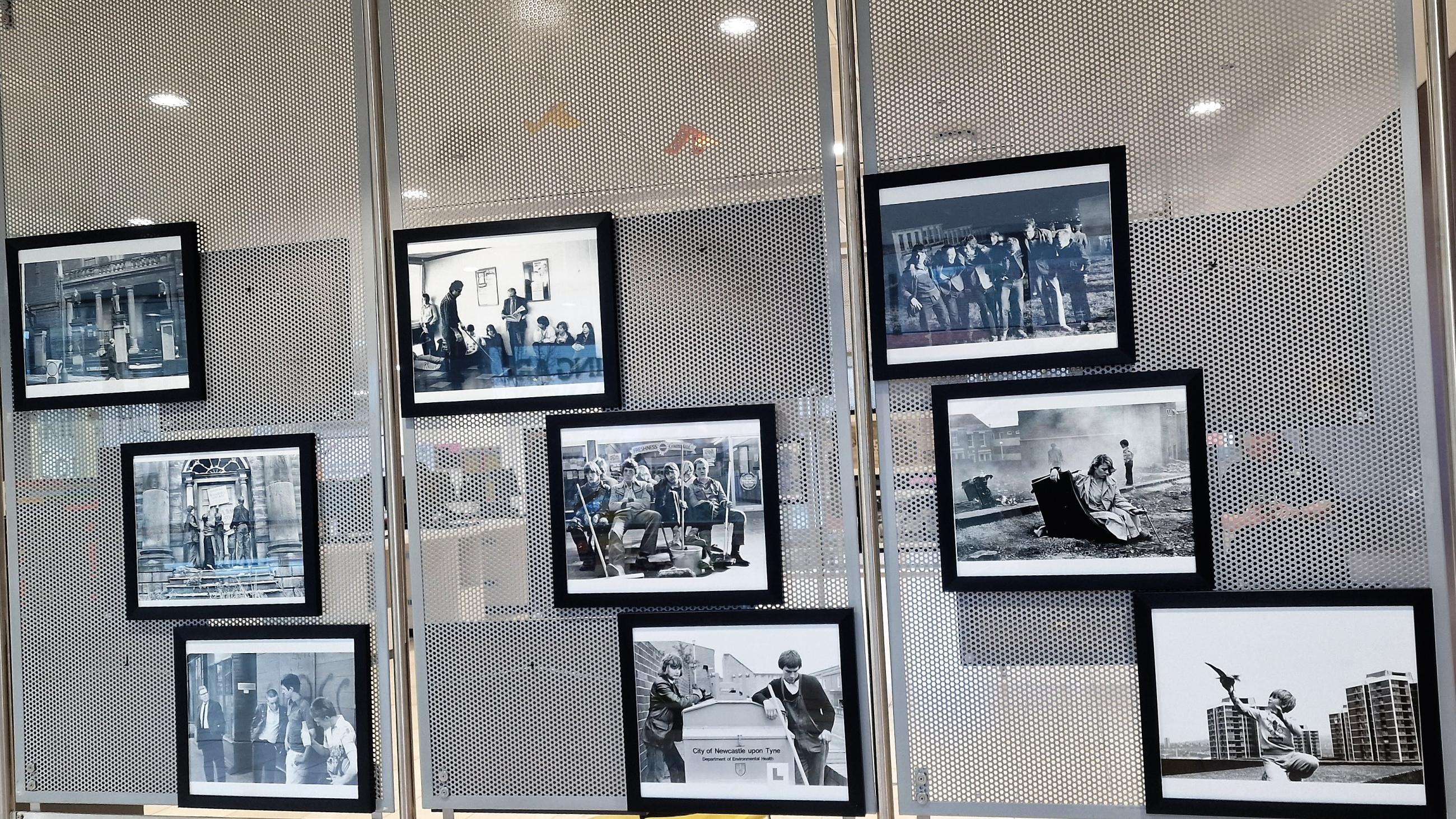 Patricia Anne Murtha, or Tish as she was known, was born in South Shields but grew up in Elswick, a place that was the scene of some of her most well‑known work and is now home to Tish Murtha House.  
Tish's images are recognised as some of the most powerful British social photography of the last 50 years, but it was only after her death that she began to receive the recognition she deserved. 
Tish's thought-provoking photos are hard-hitting but moving. They highlight and challenge the social disadvantage faced by people living in marginalised communities while also showcasing the resilience, resourcefulness and tenacity needed to survive tough times.  A real sense of community spirit shines through in every image.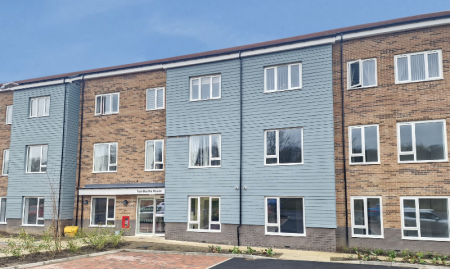 Tish Murtha House offers one and two bedroom apartments which are perfect for older people who are looking for a modern and stylish home designed with comfort, convenience and community in mind. 
Last year Newcastle City Council asked pupils at St Michael's Primary School to come up with a name for the new development.  The winners of the naming competition told how they were inspired to name the development after the renowned photographer after seeing some of her photos. The winners of the naming competition said that they believed her photos are as relevant today as when they were taken.
Tish Murtha House will be officially opened by Tish's daughter Ella and grandson Dexter Murtha-Brown on Tuesday 14 March, the anniversary of Tish's birth and the three exhibitions will form part of the celebration and remembrance of Tish and her work.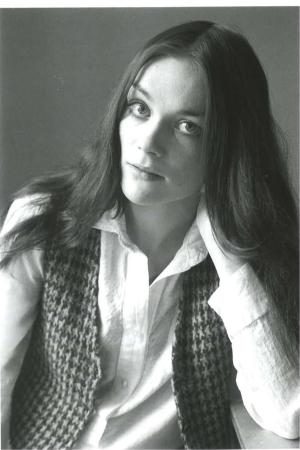 Tish Murtha by Eileen Cass
Tish Murtha: The Demon Snapper is being held in Newcastle City Library from Thursday 9 March until Thursday 23 March. As well as Tish's photos this exhibition will include newspaper clippings from Tish's first exhibition on Juvenile Jazz Bands. 
Tish Murtha: From the Inside showcases Tish's photos of marginalised communities in Newcastle in the 1970's and 80's.  As a part of the community herself, Tish was able to capture not just the hardship but the community spirit that was so vital to surviving tough economic times that are similar to those we are facing today.  This exhibition will open in Cruddas Park Library, close to where Tish took many of her photos, on Thursday 16 March and will remain in place for several months. 
The final exhibition, Tish Murtha: Camera in Hand, will provide a lasting legacy to Tish's work in the development that bears her name. Following the official opening of the development this exhibition will remain in place indefinitely. As it is located in a place where people live this exhibition will only be able to view by prior arrangement or on advertised open days. 
All the exhibitions, which are sponsored by Waypoint Asset Management and Kajima  feature work from three major bodies of work focused on the North East: Elswick Kids, Juvenile Jazz Bands and Youth Unemployment alongside newspaper cuttings (Juvenile Jazz Bands), extracts of a debate in the House of Commons on Tish's work (Youth Unemployment) and other photos taken in and around Elswick. 
Ella Murtha said "Growing up with Tish as a Mam was unusual but my life was filled with fun, laughter, music and creativity.  My Mam was everything to me and since she passed away I have made it my mission to get her work the recognition she deserves.  
"My Mam always wanted people to feel like their lives mattered, that wherever they came from, whoever they are, they are as important as anyone else. I'm sure she would be honoured to have her name on a building that will make such a positive difference to the lives of so many people. I am delighted to have been invited to officially open the development with my son Dexter. 
"We are thrilled that the three exhibitions will give more people the opportunity to see her photos she took to tell the story of the people and the community where she lived and that Tish Murtha House will provide a lasting legacy to my Mam for decades to come." 
Lord Mayor of Newcastle, Councillor Karen Robinson, said "40 years after Tish Murtha's photographs sparked a debate in Parliament they are as striking and thought‑provoking as when she took them. I am delighted that such a wide selection of her work is going on display in our city. 
"I am so pleased that Tish's daughter Ella agreed to Tish Murtha House being named in honour of her Mam and for a permanent exhibition to be located there. Tish deserves to be recognised and hopefully this will give more people the opportunity to view and appreciate her work."
Tina Drury, Group Managing Director at Your Homes Newcastle, said: "Tish Murtha's photos are all about community and the spirit of local neighbourhoods so it is very fitting that children from the primary school next door chose to name this wonderful new building after her. Your Homes Newcastle is proud to offer affordable housing designed to meet the needs of our local communities so we have been delighted to welcome new residents as they have moved in and wish them all the best in their new homes."
Chris Pratt, Director at Waypoint Investment Management, said "Waypoint is proud of its investments in the social and economic infrastructure of the North East of England and please that we are able to participate in the lasting legacy of this very relevant local photographer."
Craig Smailes Project Director at Kajima said "Kajima is proud to have led the consortium responsible for the financing, design and construction of Newcastle's newest housing scheme.  We are delighted to be supporting the exhibitions which showcase the work of a local artist whose imagery celebrates the wonderful, everyday people from this fantastic region." 
A new documentary celebrating the life and work of Tish has moved to the next stage of production following financial backing from the BFI Doc Society, Screen Scotland and BBC Arts
 Directed by Paul Sng (Poly Styrene: I am a Cliché) and produced by Jennifer Corcoran (Hide and Seek) and with Ella Murtha as Executive Producer the film is due for release later this year.
To find out more about Tish Murtha visit www.tishmurtha.co.uk or to arrange a visit to the Tish Murtha: Camera in Hand exhibition please email commteam@yhn.org.uk or press.office@newcastle.gov.u