10 June 2019
| | 3 min read
The Ultimate RLWC2021 Father's Day gift for a Rugby League Dad
Published on behalf of the RLWC 2021. 
Stuck for ideas for Father's Day? How does giving a deserving dad the chance to join a list of rugby league legends and get his hands on the actual Rugby League World Cup Trophy sound?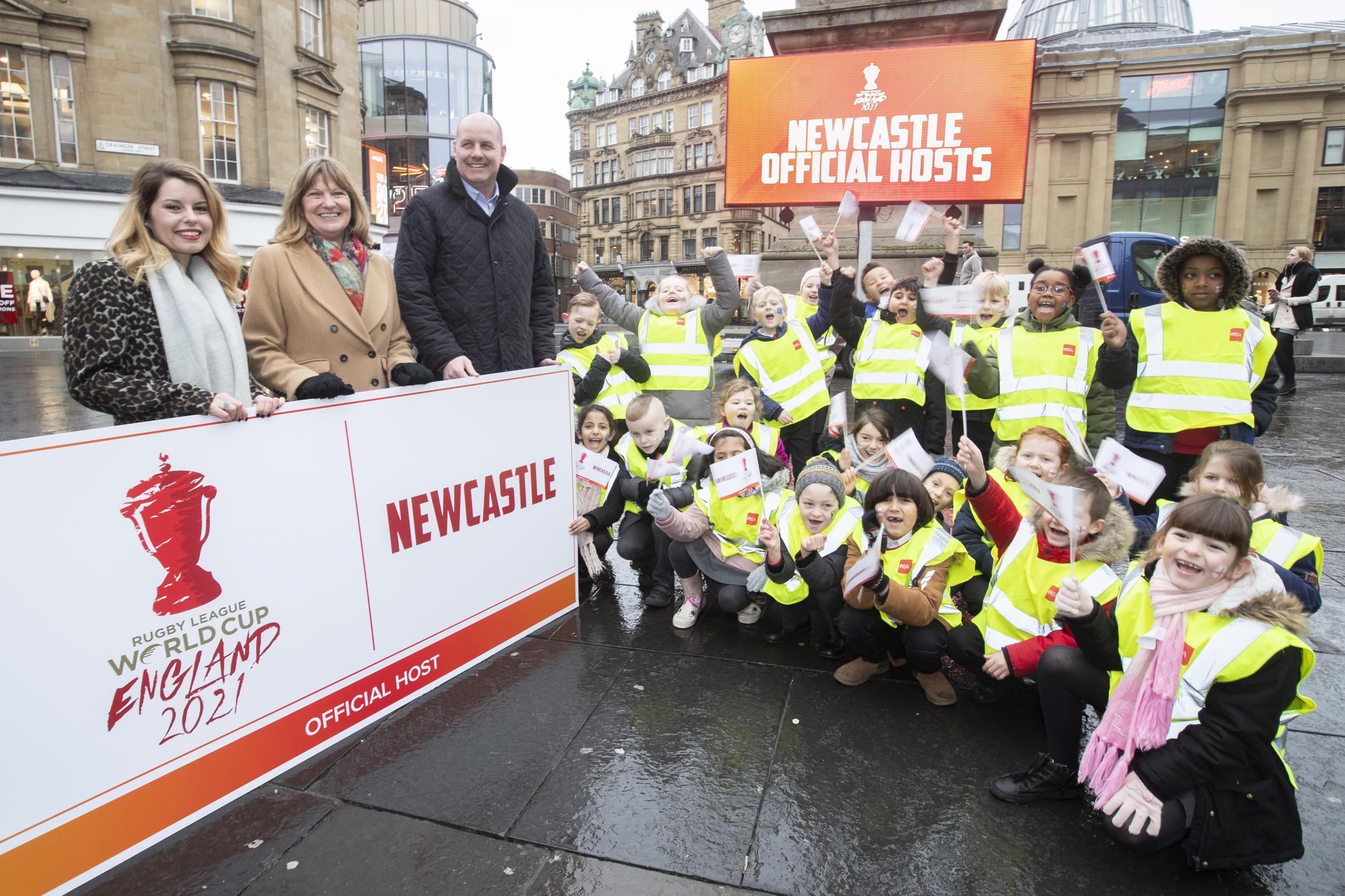 In 2021, the Rugby League World Cup will be coming to the UK, as 16 men's teams compete for the sport's most prestigious trophy. While the competing nations will have to battle it out to see who will raise the famous Paul Barrière Trophy, the tournament organisers are giving fans the chance to get their hands on the trophy long before the final whistle is blown.
With Father's Day around the corner, RLWC2021 are asking fans whether they know a dad who is the ultimate rugby league fan and deserves a special treat.
The tournament organisers will let one lucky winner host the prestigious Rugby League World Cup Trophy in their home – for one day and one day only – on Sunday 16th June as the ultimate Father's Day present.
The history of the Paul Barrière Trophy is an incredible one. Originally commissioned in 1954, it was used in four tournaments, before being stolen whilst on display at a Bradford hotel during the competition in 1970. The trophy was found in 1990 by Bradford resident Stephen Uttley and his wife Elizabeth in a ditch near a rugby club in Bingley, West Yorkshire. However, missing from the top of the trophy was the crowning jewel, the cockerel.
While the trophy has remained intact - and has since been fitted with a state-of-the-art GPS tracker, ensuring that history does not repeat itself - the whereabouts of the cockerel has remained a mystery. In preparation for welcoming the tournament back to England in 2021, RLWC2021 commissioned a new and improved cockerel and returned it to its rightful place atop of the prestigious trophy, restoring it to its former, magnificent glory.
You can nominate a deserving dad to write his name into the latest chapter of the trophy's extensive and unique history and host the Paul Barrière Trophy, cockerel, tracker and all, in his home for the day.
Jon Dutton, Chief Executive of RLWC2021 commented: "We are delighted to be able to offer fans this very special opportunity.
"Not many people are lucky enough to ever see such a prestigious trophy, let alone have it in their home for a day, and we are very happy that on Father's Day we can make a deserving dad's dream come true."
To be in with a chance of winning and having the Rugby League World Cup Trophy adorning your Dad's mantelpiece for Father's Day, visit this page to apply.
Deadline for entries is 5pm GMT on Wednesday 12th June. The winner will be contacted on Thursday 13th June.