27 July 2020
| | 5 min read
Supporting families with summer holiday food budgeting
A new film has been produced to help families manage their food budgets during the summer months.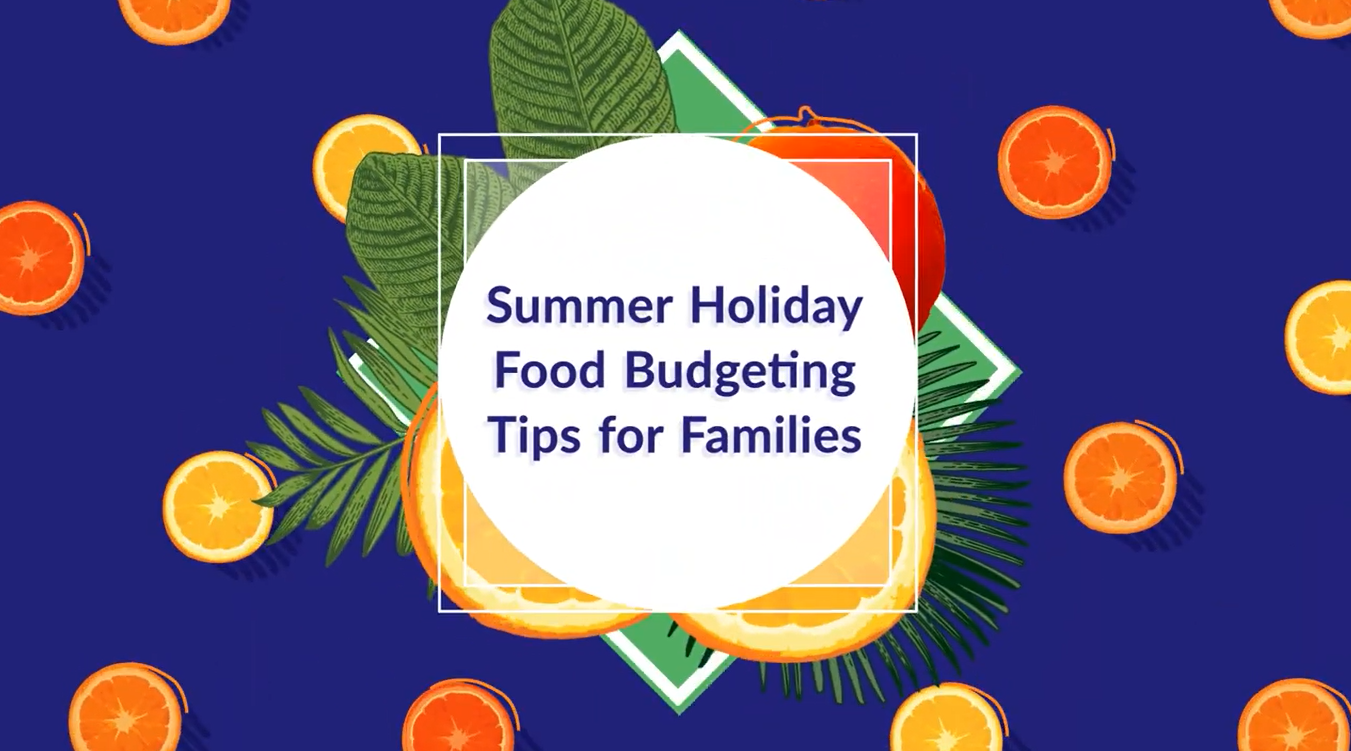 Newcastle City Council's Public Health team has produced the handy guide to help families struggling financially to provide low-cost and nutritious food for children who have now broken up from school.
The video offers useful information including planning a weekly budget; stocking up on non-perishable items and buying fresh food weekly; signposting to other useful resources; low-cost recipe suggestions and information about the national free school meal voucher system.
Cllr Irim Ali, Newcastle City Council cabinet member for Neighbourhoods and Public Health, said: "Unfortunately there are many families in our city who will struggle financially during the school holidays, and as it has been during the coronavirus pandemic, food can be a real concern.
"This guide is designed to help families make their budgets go further without sacrificing the vital nutrition that children would get from school during term time.
"There are a lot of other resources out there and I would urge families to make use of them. There is also food support available to families through Newcastle's Summer of Change, which is taking place this summer following last year's Best Summer Ever and aims to reach as many children as possible."
The Public Health team at Newcastle City Council has compiled some useful tips to help families manage their food budgets during the summer holidays
Summer holiday family food budgeting
Tips for families managing a tight food budget include:
Plan ahead and budget: For most parents/carers, the school meal vouchers will be issued at the start of the holidays to cover the whole period. This makes it really important to plan ahead and budget so that you have enough money for food for the whole summer holiday. Budgeting is important however much money you have.
Plan a variety of healthy meals for each day ahead. For example; Mon: Pasta salad, Tues: Chicken and vegetable wraps, Wed: Baked beans on toast, Thursday: Baked potato and tuna, Friday: Vegetable skewers.
Breakfast is the most important meal of the day; try eggs, wholegrain cereals like Weetabix, Ready Brek or toast are great choices.  A box of own brand supermarket ready brek with milk costs around 20p per bowl. This would last one child around 2 weeks if eaten everyday
Write a shopping list: A handy tip at the start of the school holidays is to stock up with foods that keep for a long time, for example rice, pasta, tinned or frozen fruit and vegetables, lentils, cereals, tinned beans, chickpeas, sugar free drinks, rice cakes.  Buying these in larger amounts is often cheaper as are value brands.
Use seasonal fresh fruit and vegetables like strawberries, peaches, melon, lettuce, radish, cucumber, peppers. They can be bought cheaply in supermarkets and market stalls. It is important to store them correctly to avoid wastage (keep cool).  Search online for help and advice.
Buy fresh foods throughout the holidays such as; milk, low fat (e.g. cottage cheese), chicken, fish, low sugar yogurt, humus, eggs and tofu
Try to avoid high sugar content snacks such as sweets, cakes, biscuits and fizzy drinks and try healthy snacks instead like carrot and cucumber sticks, pepper slices or cherry tomatoes.
Summer is good time to eat more salads. There are many to try and make. Cold rice or pasta with sweetcorn, kidney beans, tomato, tuna and peppers are cheap, filling and tasty salads to try.  A Mexican rice salad for 4 costs £1.91 or 48p per serving.  Add a can of tuna for an extra 75p. You can use mackerel, ham, cottage cheese, hard-boiled egg, tofu or anything else you prefer instead.
Cook meals from scratch as often as possible – it saves a lot of money. For example, making a cheese, ham and tomato sandwich, instead of buying one from a supermarket saves an average of £1.82. Scrambled egg on toast costs 22p per serving.
Make sandwiches more exciting using a variety of breads like wraps, pitta, flatbread and bagels. Fill them with your choice of fillings. Some examples include; peanut butter, cheese and tomato, egg salad, tuna and sweetcorn or chicken salad.
Low cost desserts: Fresh or tinned fruit salad (not in syrup), fruit kebabs or whole fruit are refreshing and cheap. If you have a freezer, you can make your own banana ice cream! Simply mash a banana, freeze it overnight, then serve. One banana costs around 13p and this is how much one portion of banana ice cream costs.
Picnics and BBQ: Try to keep them healthy; roasted vegetables, turkey burger; or kofta or vegetable kebabs are good choices.
Recipe ideas: The Change4life app, BBC food website and most supermarket websites have loads of simple recipes and meal ideas to help.
Stay hydrated: Don't forget to keep hydrated, especially when it is hot! Tap water is free and the best drink for healthy teeth and gums.
Give children 'me size' meals not adult portions. Their stomach (and adult stomachs) are about the size of their clenched fist – this represents their portion size.
Find out more about Newcastle's Summer of Change, including how to register your child/children, here.