6 November 2020
| | 3 min read
Rise North East launches campaign to keep locals moving
The charity, Rise, is today launching the #NEMovement campaign to help inspire and motivate people in local communities to continue to be physically active, by way of any movement that suits them, in any place, at any time.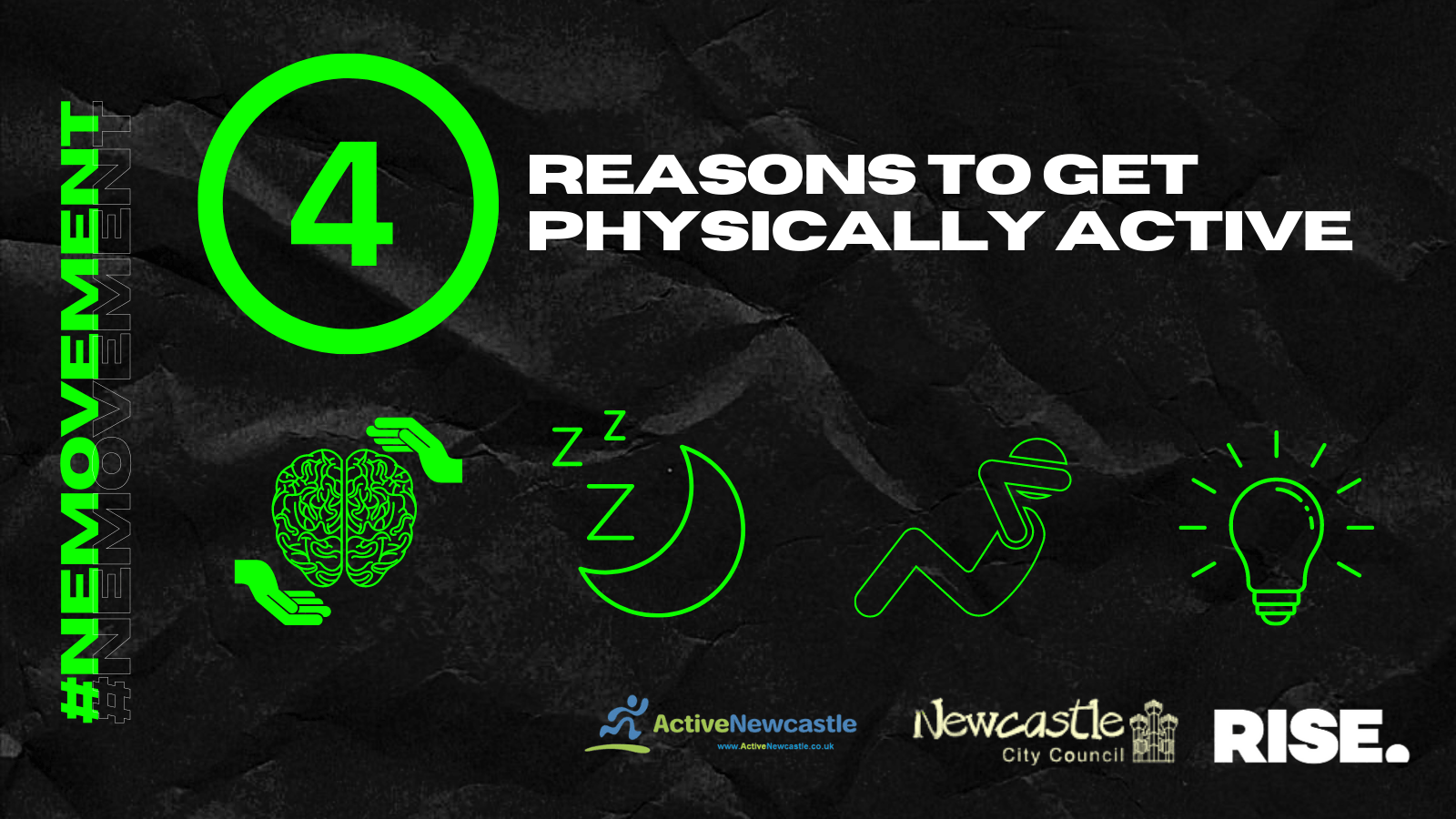 The campaign brings together the important message to keep active during the pandemic, along with the latest advice and guidance as to what is and isn't allowed during the second national lockdown.  
In order to help organisations and individuals support the campaign, Rise has created the #NEMovement toolkit, which includes important key messages, suggested social media posts and a movement tracker, as well as tips for getting active, maintaining good mental health and the latest government and Sport England advice about being active in a safe way.  
Councillor Irim Ali, cabinet member for Public Health and Neighbourhoods said,
"The second national lockdown is going to have a huge impact on our residents mental and physical health and wellbeing. Gyms and leisure facilities will close and grass root sports will be stopped, it is vital that we support our residents to get active as much as they can, within the guidelines.
"We are supporting the RISE campaign which is encouraging everyone to get active in their community, get moving in anyway you can and celebrate the power of activity.
"Exercise has huge benefits for your physical and mental health, it is vital that during this second lockdown our residents take time to care for both.
"Get out for a walk in your community, team up with a member of your household to try some home workouts or join in an online challenge – there is something for everyone and every level of fitness to get involved with and to help spread the #NEMovement message."
Clare Morley, CEO at Rise, said: "Research has shown that coronavirus has made it much harder for people to get active and we know the change of season will only make it more difficult. At Rise we believe that the power of activity and sport to support people's physical and mental health has never been more important than it is right now.  
"As Chief Medical Officer, Professor Chris Whitty, said at the height of the pandemic in April: 'There is no situation, no age, no condition, where exercise is not a good thing'. We are therefore pleased to be working with partners from the NHS, local authorities, housing associations, colleges, travel operators and many other organisations to spread these messages." 
Rise North East is one of 42 active partnerships across the country, funded and supported by Sport England and several other national and local organisations. Its team works across Gateshead, Newcastle, North Tyneside, Northumberland, South Tyneside and Sunderland with a wide range of local, regional and national partners, including local authority leisure teams, public health, planners, transport teams, the education, housing and criminal justice sectors, to make it easier and a more attractive proposition for people to become and remain physically active.  
To find out more about the #NEMovement campaign, become a partner, download resources or get involved, visit: www.wearerise.co.uk/nemovement