12 May 2020
| | 3 min read
Newcastle residents urged to keep up to date with vaccinations during pandemic
Residents in Newcastle are being reminded to maintain immunisation courses to help prevent the spread of further diseases through the population.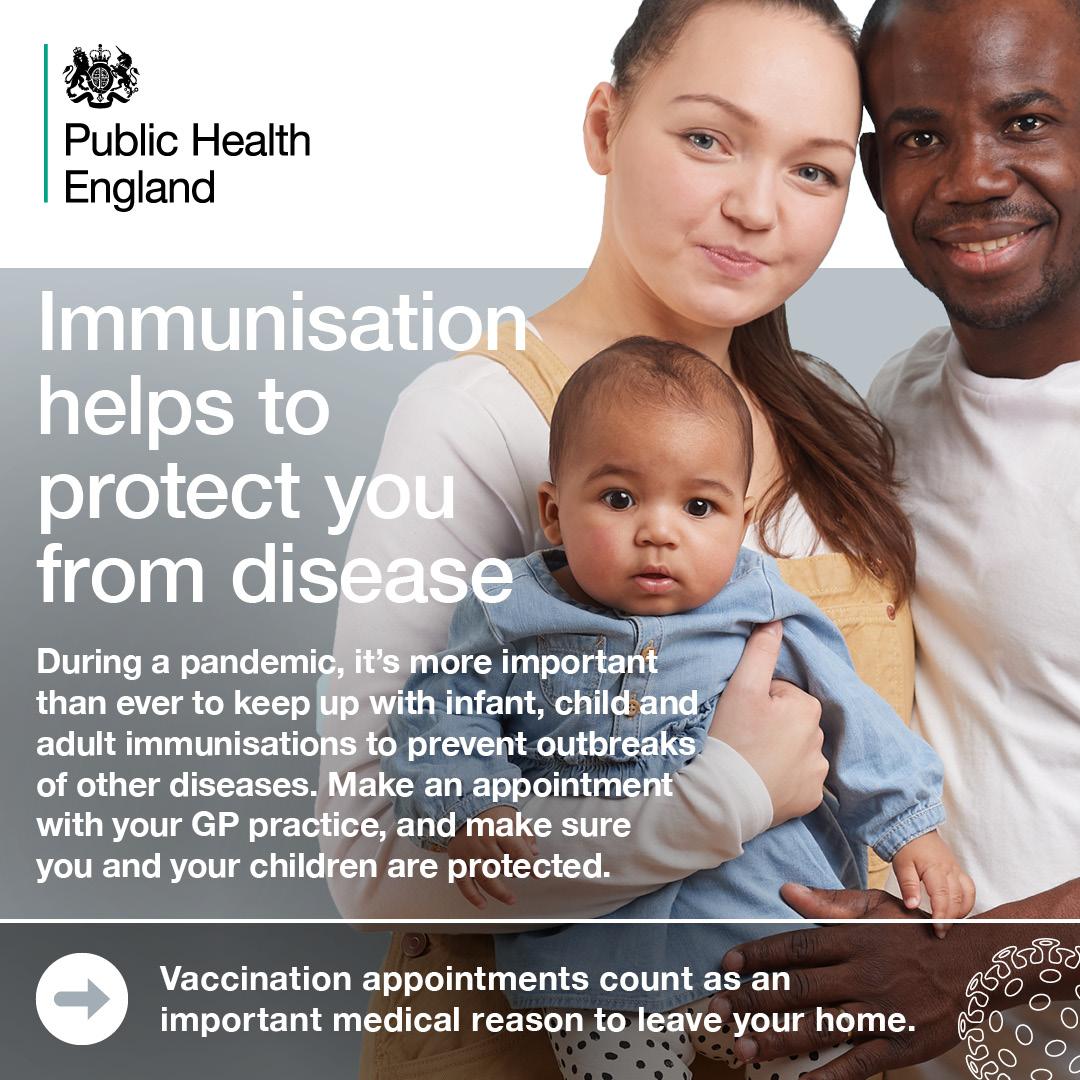 It is especially important during a pandemic to stay on top of immunisations in order to reduce the chance of diseases taking hold of communities and putting an added strain on healthcare services. 
National and regional figures show there has already been a slight reduction in children receiving their pre-school booster jabs and Measles, Mumps and Rubella vaccinations in recent years – a trend which is likely to be exacerbated by the coronavirus pandemic. 
But the call is now being made for vaccinations to be continued as long as it does not put families and health services at increased risk of being exposed to coronavirus. 
Cllr John-Paul Stephenson, Newcastle City Council cabinet member for Neighbourhoods and Public Health, said: "Even during this pandemic, vaccination from known diseases remains one of the most important things we can do to look after the health of ourselves and our loved ones. 
"As long as nobody in your household is displaying symptoms of coronavirus, I would urge families to maintain routine vaccination treatments to keep children safe as we must do what we can to keep uptake rates as high as possible. 
"Nationally we have seen gradual decline in a number of different vaccinations, but I am calling on residents to make and keep their appointments with GPs where it is safe to do so in order to protect all future generations. 
"Do not be put off by lockdown measures as vaccination appointments count as an important medical reason for which you may go out, as long as all distancing measures are adhered while you are out of your home. 
"It is vital that we do not compound the problems of COVID with, for example, outbreaks of measles, which pose a much greater threat to the health of children." 
If your children are behind on their vaccinations, please make an appointment with your GP practice or read more on the NHS website here. 
The immunisations usually given to children in secondary school have been temporarily suspended. Once schools return and it is safe to do so the schools immunisation team will be arranging a catch up programme to ensure that all eligible children receive their HPV vaccination, Meningitis ACWY and the Diphtheria and Tetanus booster vaccination at the earliest opportunity either in schools or in community clinics. Contact your GP if you have any further enquiries.