15 June 2021
| | 2 min read
Bid submitted to fund £22m leisure complex in Newcastle's West End
A funding bid is being submitted to Government to support the development of a £22 million sustainable sports and community centre in Newcastle's West End.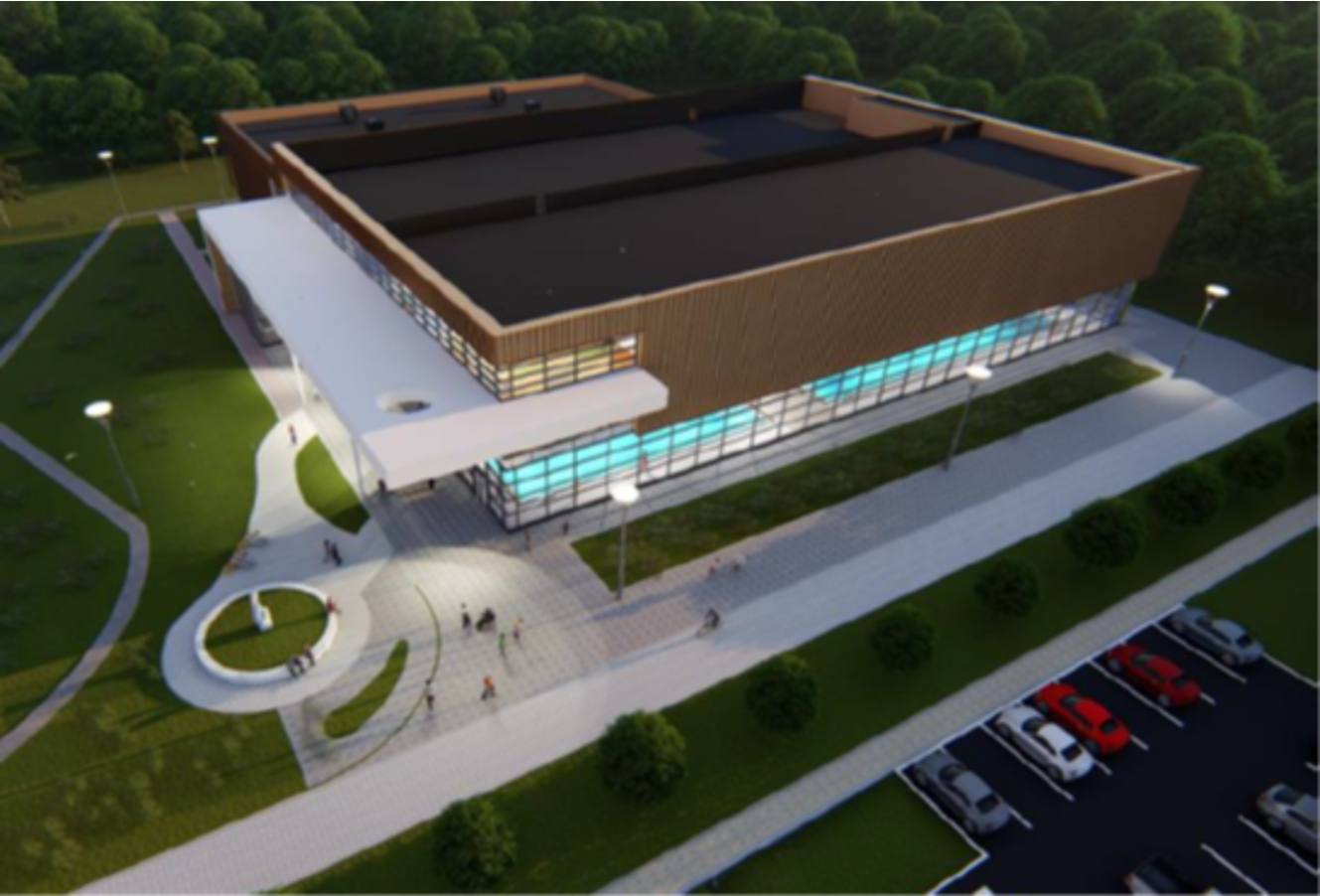 Newcastle City Council, with the support of Catherine McKinnell, Member of Parliament for Newcastle North, will submit a bid for £18m to the Government's Levelling Up Fund to develop a new facility in West Denton.
The state-of-the-art net zero facility would offer a new sports hall, swimming pool, gym, café, library and space for community use to consolidate and revitalise the provisions of the existing sports centre and now-closed West Denton pool.
If approved by the Government, the project would see Newcastle City Council and its leisure partner, GLL, contribute a combined £3m in matched funding. Applications for financial support from Sports England will also be made. 
The 1960s swimming pool at West Denton remained closed after being forced to cease operating at the start of the Covid-19 pandemic as it was deemed unsustainable and financially unviable, requiring a substantial subsidy to keep it open.
Newcastle City Council had previously unveiled plans for a replacement modular pool as part of the existing sports facility. This new proposal, however, would combine swimming with the wider sports and community facilities to replace two dated buildings and reenergise the leisure offer for residents in the local area.
Council Leader Nick Forbes said: "If the levelling up fund is true to its principles then it should be about neighbourhoods as well as city and town centres
"The swimming pool and community facilities in West Denton have played an important role in the Outer West for more than half a century by helping generations of residents learn to swim, providing facilities for communities to lead active and healthy lifestyles, and offering a place for people to engage with important services.
"We're determined not to lose that provision in an area where the population is growing and have previously revealed plans to ensure residents in the West End have access to a new community swimming pool.
"But if the Government approves this bid, we can deliver much better facilities for residents that have a net-zero impact on the environment and ensure generations to come have access to sports and other facilities on their doorstep. We want residents to help shape that provision but it will only be possible if we win the funding."
Catherine McKinnell MP for Newcastle North said: "I am delighted to give my full support to this application to the Government's Levelling Up Fund. Residents in the Outer West of Newcastle were devastated by the loss of their pool and deserve to have access to modern, high-quality sports and leisure facilities.
"The Government says it is focused on the levelling up agenda and emerging from the Covid-19 pandemic as a healthier country. This bid has the potential to be transformational and support the levelling up of health outcomes, one of the most glaring examples of inequality in this country, so the Government must now put their rhetoric into action by allocating the necessary funding, and give this proposal from Newcastle City Council the support it deserves.
"I will be putting this case to Ministers at every opportunity."
The Government's Levelling Up Fund is a £4.8 billion capital investment programme, with local authorities across the UK invited to submit bids for a limited number of projects that improve everyday life for residents.
A decision on which bids are successful is expected in the Autumn.