18 September 2019
| | 2 min read
Roma community project helps to clean-up Benwell
50 volunteers from the Roma community have proved they are litter heroes by clearing up the Benwell Terraces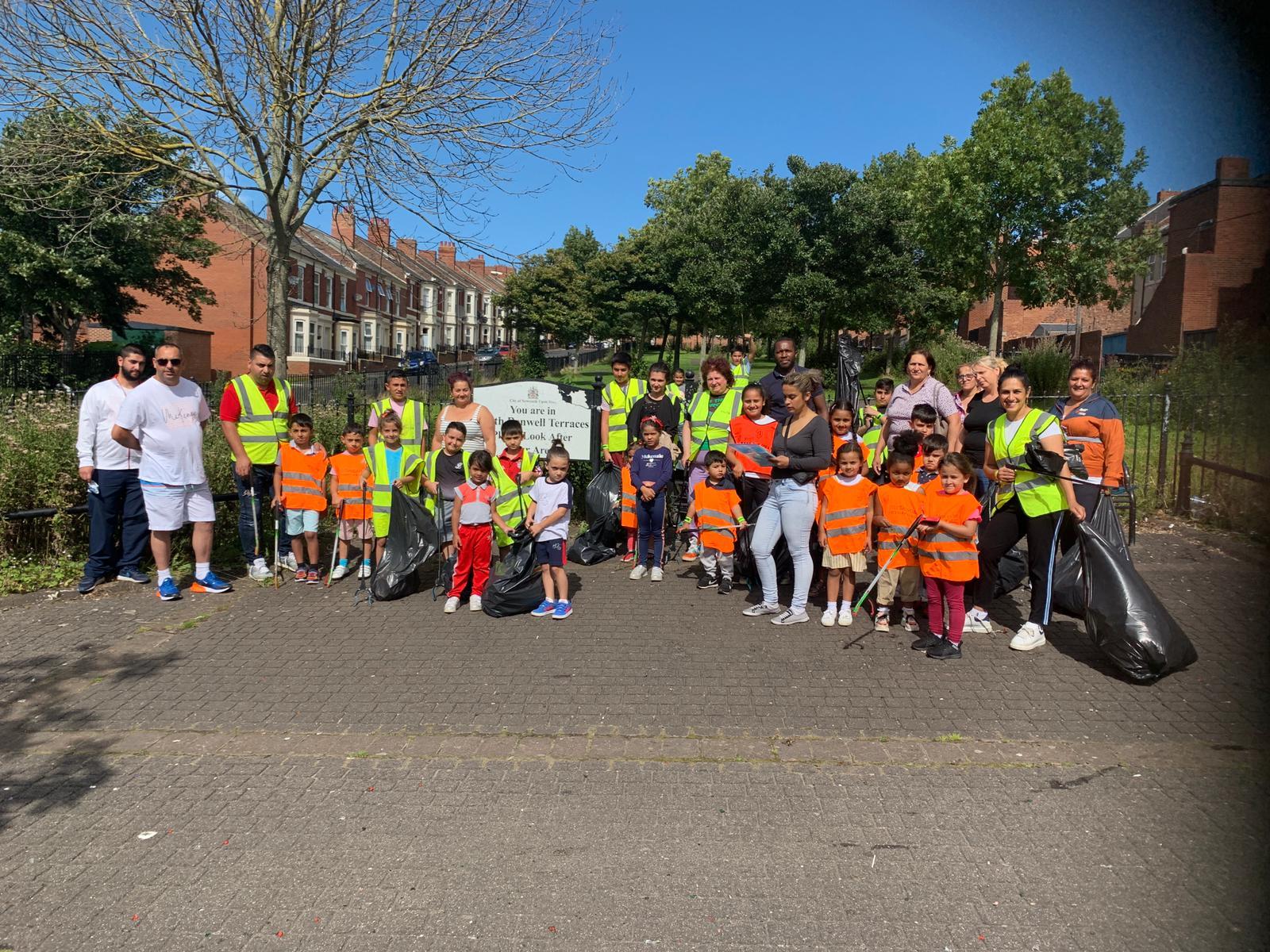 The Roma Right Path project completed three clean-ups last month across Benwell as part of their community litter campaign, collecting 25 bags of rubbish during the litter picks.
The group, based in Cruddas Park, delivered the community litter picks to help raise awareness about littering in their community and to challenge the perceptions of the Roma community.
Training was also provided by Newcastle City Council's waste and engagement officer who educated the group on recycling, litter picking and how best to keep their area clean. As language was a barrier for the group, volunteers were also trained to help educate the rest of the community.
Irma Karchnakova, project manager for the Roma Right Path Project said: "The project afforded us an excellent opportunity to prove that with support we could make our city a cleaner and more pleasant place to live.
"The project was different from other funded projects we had been involved in the past in the sense that Your Homes Newcastle (YHN) were closely involved with the delivery of the project.
"It didn't cost a lot of money, but a great deal of work was accomplished."
Funding for the project was provided through YHN's 'positive people positive  places initiative'. The scheme provides grants to support local people's good ideas that benefit their local communities.   
At the end of the litter picking events the groups held a celebration party to thank all of the volunteers and celebrate the work that has been done.
Earlier this year the council launched its new anti-littering campaign Your City Your Home, with a dedicated website www.yourcityyourhome.co.uk with lots of information to help people arrange their own clean-up activity.
Everyone who uses social media is encouraged to use #yourcityyourhome to demonstrate how Newcastle is coming together to help look after the city.
Email hello@yourcityyourhome.co.uk for more information.