8 July 2019
| | 2 min read
Council launches city-wide clean up
Newcastle City Council is encouraging people "to do their bit" to help keep their city tidy with a week-long community clean-up starting on Monday July 8.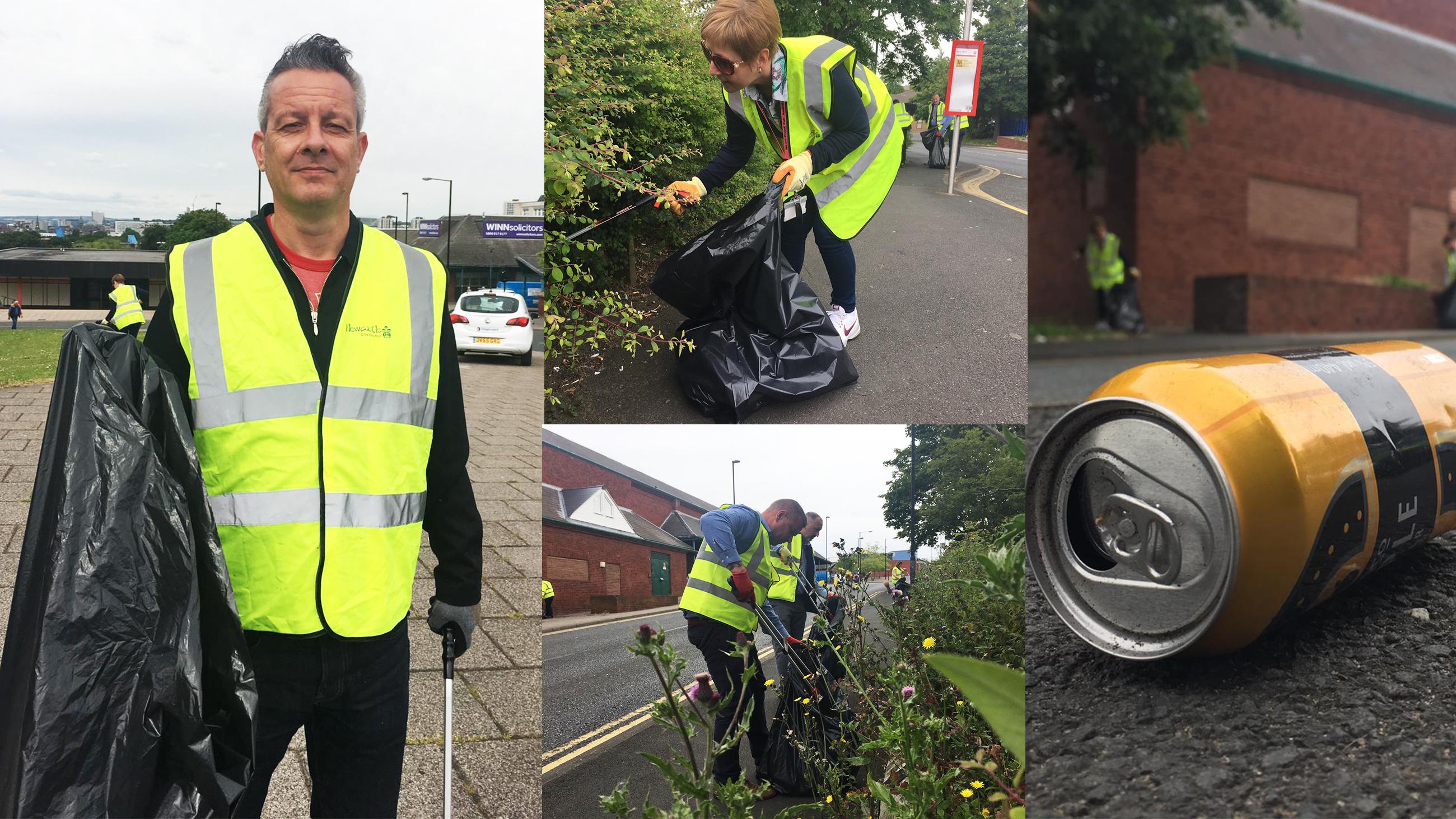 Last year the council spent £2.2m picking up 7,000 tonnes of litter flung from cars and dropped in streets. With budgets strapped, it decided it could no longer continue to spend all this money so launched a campaign to change behaviour.
Your city, your home aims to reduce litter by asking the question - you wouldn't drop litter in your home so why drop litter in your city which is your home?
A week of clean-up activity to complement the work the city's teams do every day will be kicked off on Monday 8 July in Byker when members of the council's Cabinet will be joined by service directors for a clean-up of the Shields Road area. Members of staff will also get involved when they do a litter-pick around the Civic Centre, and school children will hold their own litter-picks at schools during the week.

The focus will be at the weekend (Saturday 13 and Sunday 14 July) when the council is encouraging local people and community groups to organise their own litter-picks and clean-ups to collectively show how proud they are of their city.
Cllr. Nick Kemp talking about the Your city, your home week of clean-up activity
Cllr Nick Kemp, Cabinet Member for the Environment and Climate Change said "The council spends a huge amount of money clearing-up the mess that other people leave behind.

"If we didn't have to spend the £2.2million doing this, the money could be much better spent on other things, such as supporting 100 looked after children in foster care or filling 40,000 pots holes.
"We live in a beautiful city. Most people who live here are very proud of Newcastle and are willing to play their part in looking after it. That's what the next part of the Your city, your home is about - celebrating those that already do this and asking others to join them to show their pride in this city by helping to keep it clean."
The Your city, you home campaign has its own website www.yourcityyourhome.co.uk  with lots of information to help people plan their own clean-up activity, whether this is over this weekend or at any time.
This website also gives people the opportunity to promote their clean-up activity and ask others to join them. Everyone who uses social media is encouraged to use #yourcityyourhome to demonstrate Newcastle is coming together to help look after the city.
Email hello@yourcityyourhome.co.uk for more information.
We live in a beautiful city. Most people who live here are very proud of Newcastle and are willing to play their part in looking after it. That's what the next part of the Your city, your home is about
Cllr Nick Kemp
Cabinet member for the Environment & Climate Change