26 June 2019
| | 3 min read
St John's Primary School honoured in national celebration of teaching
Newcastle's St John's Primary school has been honoured with a Silver Teaching Award by the Pearson National Teaching Awards – dubbed the "Oscars" of education.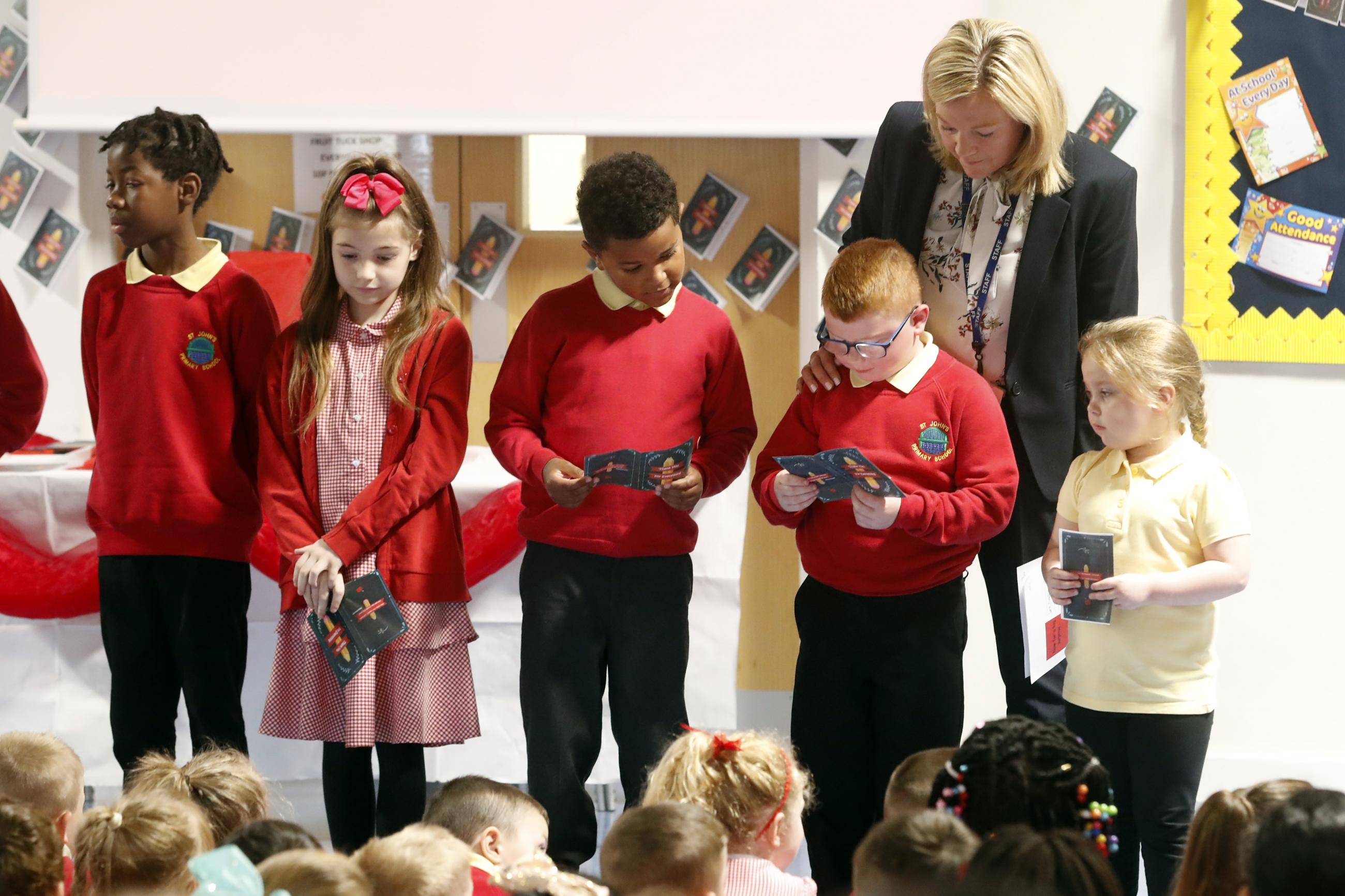 The school was selected from thousands of nominations from across the country and is one of only 68 schools to win an award and one of five to be selected in the prestigious Primary School of the Year category.  
The school has now been shortlisted for one of just 13 Gold Awards and will find out if they are successful at the glamourous Pearson Teaching Awards at the Roundhouse in London on the 20 October, the ceremony is broadcast on BBC 2 as part of "Britain's Classroom Heroes" a showcase of excellence in education.  
The Pearson National Teaching Awards is an annual celebration of exceptional teachers, founded in 1998 by Lord Puttnam and recognises the life-changing impact an inspirational teacher can have on the lives of young people they teach.  
Following the nomination, the school was visited by two awards judges who looked at all aspects of school life, including its impact on the wider community and support for parents and carers. St John's has a range of support in place for pupils and their families, including adult education classes, After School and Holiday club programmes and the brilliant Turf @ St John's – a unique sports and community building that is used by the school, local community groups and voluntary sector organisations.  
Councillor Veronica Dunn, cabinet member for education and skills at Newcastle City Council said;  
"I would like to say a huge congratulations to all the pupils, teachers and staff at St John's Primary School for scooping this prestigious accolade.  
"The school has become a valuable part of the community and their adult education programme, supporting parents from a variety of backgrounds to develop their skills and confidence, is a fantastic addition to the school.  
"It is important schools across Newcastle evolve and meet the needs of their communities as well as the pupils who attend, St John's is a brilliant example of this model in action." 
Pupils from St John's Primary performing The Together Song - a brilliant song written by the pupils which focuses on coming together and making the world a better place. 
The shortlist was announced on Wednesday 19 June as part of "Thank a Teacher Day" and the award was presented at a special ceremony at the school by the Lord Mayor of Newcastle Councillor David Cook.  
Headteacher Tracey Caffrey said – "This award is special because it recognises the amazing things that can happen when a team of great people work together to make a difference in their community.
"We've created a place where our children and adults can learn and develop alongside each other - a real community hub – and that's something we're all incredibly proud of." 
"We've created a place where our children and adults can learn and develop alongside each other - a real community hub – and that's something we're all incredibly proud of." 
Tracey Caffrey
Headteacher - St John's Primary