29 May 2019
| | 4 min read
Funding for schools a breath of fresh air.
Schools across Newcastle are celebrating after receiving funding from Newcastle City Council's Healthy Pupil Capital Funding (HPCF) to help increase the number of pupils cycling, scooting or walking to school.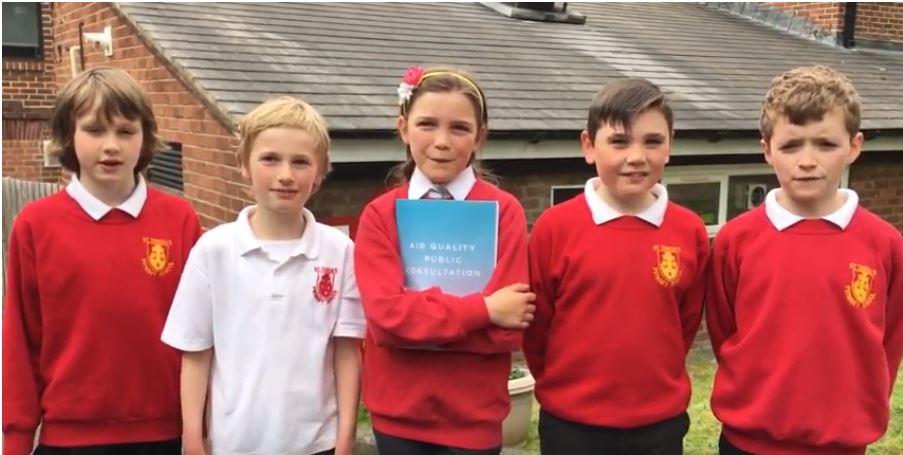 The aim is to increase the number of pupils using active travel methods to travel to school, increasing their physical and mental health and improving air quality around the schools.  
16 schools in total applied to receive resources from the £126,077 funding pot and all applicants will receive support to help educate their pupils about air quality and take steps to improve the levels of pollution around the school.
In total –
10 schools will receive an air quality monitor (2 applicants already had one)

11 will receive a cycle store

11 will get a scooter store

14 will get some cycle helmets to store at the school
All applicants will also receive support from Newcastle City Councils fantastic active school travel programme – Mode Shift Stars – and bike ability training.
Newcastle City Council will work in close partnership with the schools to help develop an engaging and informative set of curriculum resources. These new tools will help teachers to work with their pupils and educate them about the health risks associated with poor air quality and what can be done to tackle the issue. Pupils in turn will be encouraged to share their learning with their parents and carers to help spread the important messages on the need for clean air.
The air quality monitors, cycle and scooter stores and equipment and new curriculum will be in place before the new school year starts in September 2019. The council will work in partnership with Newcastle University's Urban Observatory using existing data and research to find   the best location for the air quality monitors.
Councillor Kim McGuinness, cabinet member for Culture, Sport and Public Health, said:
"Encouraging children and young people from across Newcastle to think about how they travel to school is an important step in helping them to enjoy healthier school years.
"Not only does active travel, such as scooting, cycling or walking, help them to stay physically active it can also improve their mental health and leave them better prepared for the school day.
"Newcastle City Council has already made tackling bad air quality across the city a priority and this funding will help kick start this in schools, educating the next generation on the risks poor air quality will have on their health and what can be done to prevent this"
All schools who received funding are being encouraged to take part in National Clean Air Day on 20 June to mark the installation of the new equipment and highlight the importance of good air quality to health and wellbeing.
"...if they turn turn cogs and put metal against magnets to repel and create electricity it will power the cars."
St Teresa's School Pupil 
Heaton Space Juniors - Our ideas!
The funding comes as over 19,000 people across the region responded to proposals for tackling air quality across Newcastle, Gateshead and North Tyneside – however this capital fund is separate to these proposals.  
The consultation ran from 6 March to 19 May 2019 and received a record number of responses, and generating a greater response than a similar consultation in London which focused on the introduction of a Ultra Low Emission Zone.  
Speaking following the conclusion of the consultation Cllr Arlene Ainsley, cabinet member for transport and air quality at Newcastle City Council, said:
"We have had an overwhelming response to the air quality consultation and would like to thank all those who took part for sharing their views.
"Poor air quality is a serious health concern that we can't afford to ignore and it's important we understand how potential measures may affect people before we agree final proposals"
Following the independent analysis, the results of the consultation are expected to be published in late July before final proposals are confirmed later this year.