14 October 2021
| | 2 min read
Food vouchers to be provided for Newcastle children this half-term
Children in Newcastle who receive free school meals will be given vouchers over the October half-term holiday to ensure they have access to food.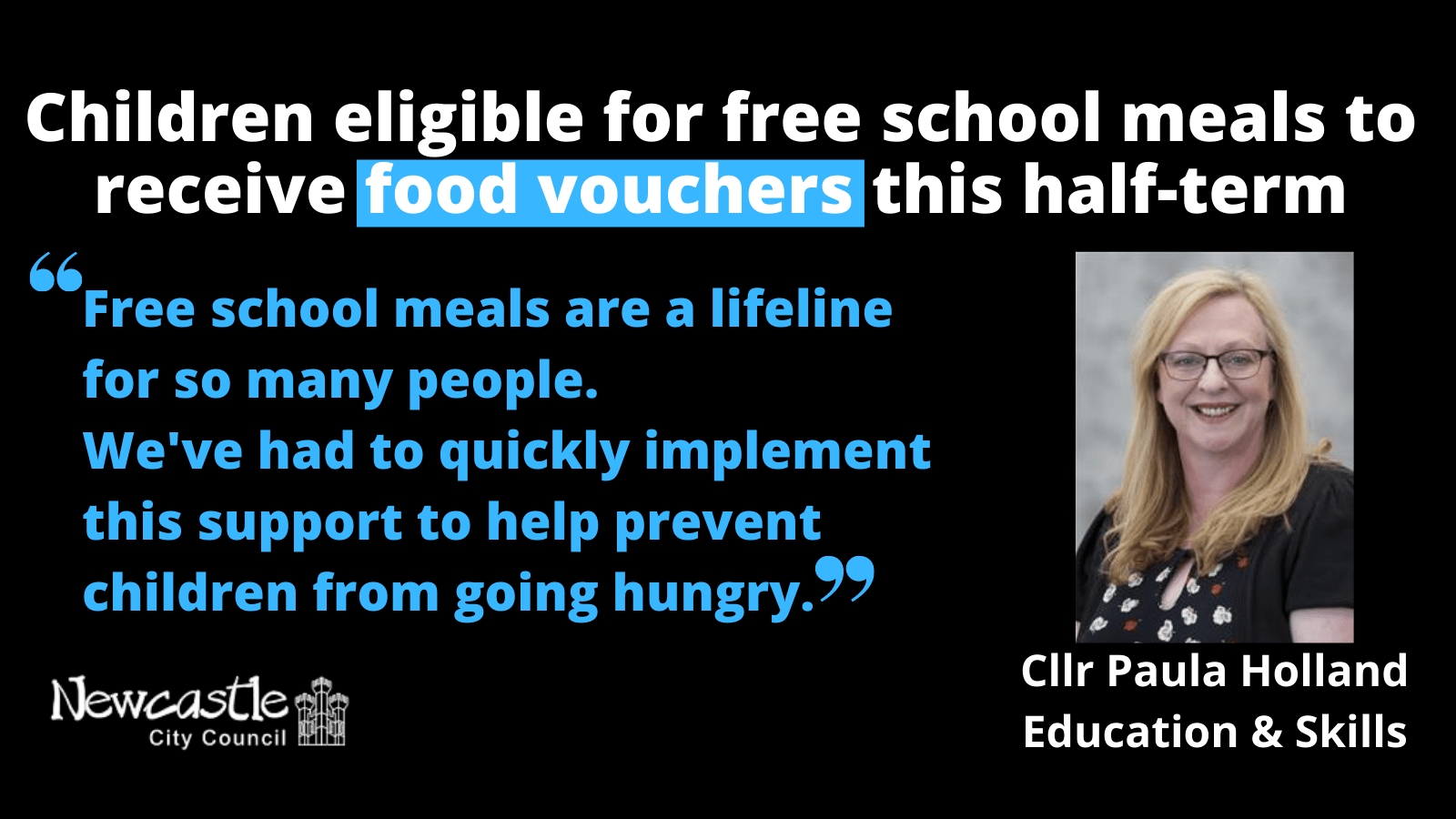 Newcastle City Council has set aside £235,000 worth of funding from the Household Support Fund to support approximately 15,700 children and young people in the city who are eligible for free school meals. 
Each voucher is worth £15 per child per week. 
Cllr Paula Holland, Newcastle City Council Cabinet Member for Education and Skills, said: "Free school meals are a lifeline to so many people and without any formal system in place to maintain this provision over half-term, we've had to quickly implement this voucher system to help make sure children and young people don't go hungry. 
"Times are incredibly tough for a huge number of families with rising costs of living, and many experiencing the withdrawal of the £20 uplift in their Universal Credit payments, which means many people are struggling more than ever to make ends meet. 
"For many families, finding the money to pay for food to feed their children is real a concern and we're pleased to be able to put this support in place."   
The Household Support Fund was set up to help vulnerable households amid the ongoing recovery from the Covid-19 pandemic.  
Parents and carers should contact their children's school, college or Early Years provider with queries about the scheme as they will be issuing the vouchers.  
Details on provision over the Christmas school holidays will be announced in due course.