15 July 2020
| | 3 min read
Fantastic city support for children's home learning
Organisations from across the city have come together to help support children's home learning.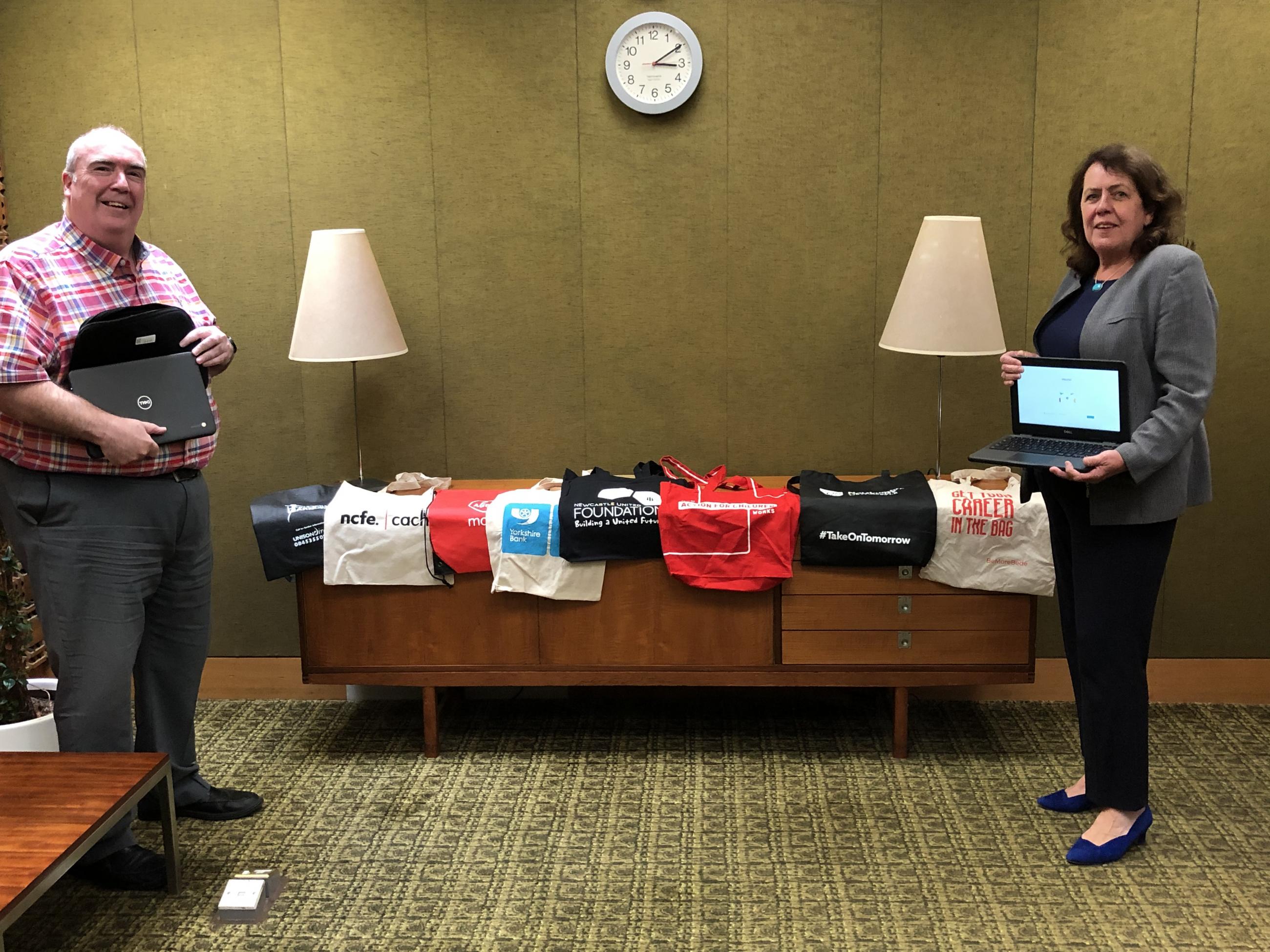 Newcastle City Council has been working with government and partners to provide IT equipment to help children continue their studies at home following the coronavirus outbreak.
Laptops and broadband equipment have already been handed out to a number of pupils across the city who would not otherwise be able to take part in online learning at home.
And after a city-wide appeal for help was issued, a range of organisations have donated kit bags that children and young people will be able to use to keep their laptops safe and secure.
The city council, with the help of NE1, put out a call for help to city businesses and organisations asking for donations of bags that could be used – and the response was tremendous.
Cllr Paula Holland, cabinet member for education and skills at Newcastle City Council said: "We were delighted to get so much support from across the city. We'd like to thank all those who responded and in particular NE1, who helped us to get the message out.
"The equipment we are giving out is helping children and young people to connect with vital services and continue their learning at home, which the majority of them have had to do since the start of lockdown.
"It will also provide lasting benefits following the return to classrooms in September, with pupils able to use their laptops with their ongoing school and homework. This will be really important in helping to close any gaps in learning that may have developed during lockdown."
Bags to keep the equipment safe were donated by Action for Children, Bede Games, NCFE, Newcastle United Foundation, Northumbria University, Unison Direct, Virgin Money and Yorkshire Bank.
The city council is continuing to source and distribute equipment to children across the city who would not otherwise be able to access online learning at home. The priority in the first instance will be those families that responded to the city-wide survey about digital equipment in April.
This work will carry on during the summer holidays and children will have the use of the equipment as they continue their studies from September.
All laptops are being set up with the necessary firewalls and security before they are handed out to ensure children and young people remain safe online.
This takes time but the teams are working as quickly as possible, and the council has thanked families for remaining patient while this important work is done.
The aim is to ensure that all children in the city have access to ICT equipment that they can use for online learning at home. In some cases, this many mean that siblings in the same household will need to share access to a laptop, rather than having a laptop each.
The council carried out a city-wide survey to establish which children and young people needed help. Those that are eligible and who are to receive equipment will be contacted directly in due course.