15 December 2020
| | 3 min read
Laser Lights to fill the night skies of Newcastle as City waves goodbye to 2020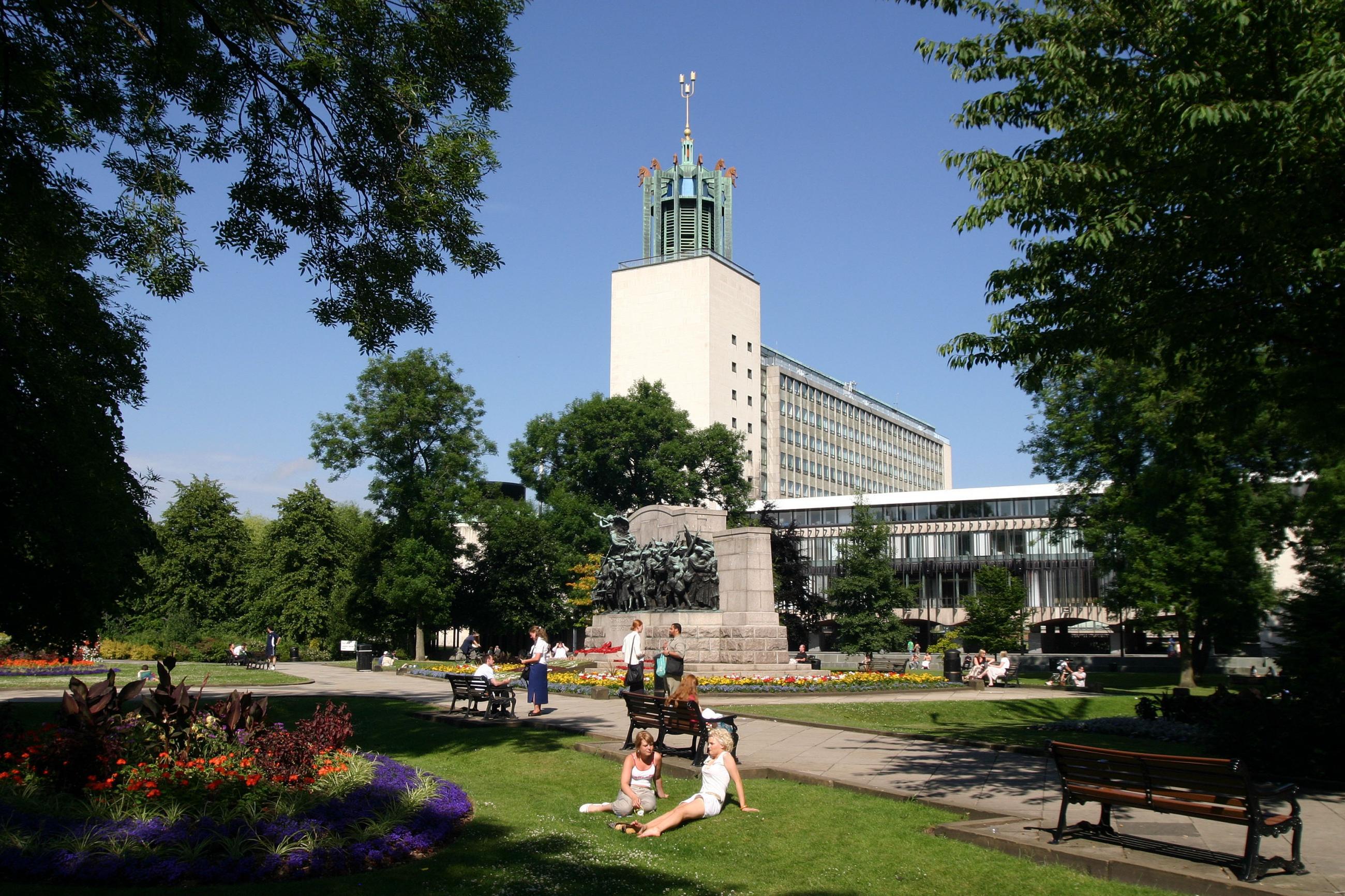 This New Year, NE1 working with Newcastle City Council and BAFTA award-winning artist, Seb Lee-Delisle will bring an interactive laser installation, Laser Light City, to Newcastle over three nights at New Year.  From 4pm – 11pm, 30 December to 1 January, the dramatic installation will light up the night skies across the city and its suburbs heralding in the New Year in a socially distanced and safe way.
The high-powered lasers will be installed at three key locations across the city; the Quayside, Hadrian's Tower and the Civic Centre, making them visible to people within a ten-mile radius of the city centre, weather permitting.
In addition to the lasers, at 6pm on New Year's Eve, fireworks will be simultaneously released from five undisclosed locations across the city so families can welcome in the New Year in the traditional way, but from the safety of their doorsteps without the need to leave their homes.
It is also hoped that local people will join their neighbours at this time, clapping each other and the fact that we are welcoming in a new year that should be easier than the last. This will be a chance for everyone to show their appreciation of the city's collective efforts and the sacrifices people have made over the past year tackling Covid.
Traditionally New Year's Eve in Newcastle would be celebrated with public firework displays at 6pm and 12 midnight, attended by thousands of the city's residents but this will not go ahead as we must avoid mass gatherings to reduce social contact and the risk of infection spreading.
The challenge has been how the city can suitably mark this important milestone in a safe way, but still generate the same spirit of collective celebration, community pride and positivity for the future.
The three locations for the lasers have all been chosen because they give a good geographic spread across the north, east and west of the city, to maximise the number of people who will be able to see the lasers from a distance, with 24 lasers installed in total. 
The public will be able to take turns to curate the laser light show from their smart phones via the website at www.laserlight.city/newcastle, providing an interactive experience that allows users to play with the pattern and colours
The city's New Year's Eve celebrations, funded by NE1, have been a team effort with support from many of the city's businesses, building owners and partners including Urban Green and NGI.
Stephen Patterson, Director of Communications at NE1 Ltd said: "This year has been incredibly difficult for the city's businesses and residents.  I think everyone will be delighted to wave goodbye to 2020, and it is only right that we celebrate and congratulate the people of this great city for their collective efforts in tackling Covid. The virus is still very much with us and we must continue to remain vigilant, but at least we can begin to look forward with optimism to the New Year. 
"Working with our city partners we were determined to provide a safe, socially distanced celebration of appreciation for the public's efforts.  With the vaccine now being rolled out, we can look forward to 2021 with positivity and hope, and we see a collective door-step clap for the city as the perfect way to do this. 

Councillor Ged Bell, Cabinet Member for Employment and Culture said: "Thanks to NE1 and to our partners for making these celebrations possible. Our city always welcomes in the New Year in style, and I am delighted we are still being able to do this to some degree, whilst ensuring people remain safe and follow the guidelines.
"This has been an incredibly difficult year, and we must continue to do all we can to fight the virus. But some good to come out of this is the strength of our local communities and how people have come together to support each other, even more than usual.
"I will be standing on my doorstep clapping with my neighbours at 6pm on New Year's Eve, and I encourage everyone else to do the same. But as ever I urge you to keep safe, and remember – hands, face, space."

Laser artist, Seb Lee-Deslile who has created the laser installation said:

"We've been so short of entertainment and large shows this year, so I'm really pleased to be bringing Laser Light City to Newcastle to celebrate the end of 2020 and looking forward to the new year.
"Residents of Newcastle will have the chance to use their phones to move the lasers with a swipe of their fingertips, and choose from a selection of colours and patterns. When else in your life would you have full control of huge sky lasers using your phone?
"It's a project that's been especially designed to work from afar and with social distancing measures in place. We're mounting the lasers on a selection of incredible, iconic buildings, and I can't wait to bring the city alive with laser breams across the Newcastle skyline."