10 November 2020
| | 5 min read
New 'Spirit of Christmas' appeal to raise vital funds for local charities across Newcastle and Gateshead
Newcastle City Council and Gateshead Council have partnered with local charity Connected Voice to raise money from local businesses and residents through the Spirit of Christmas appeal.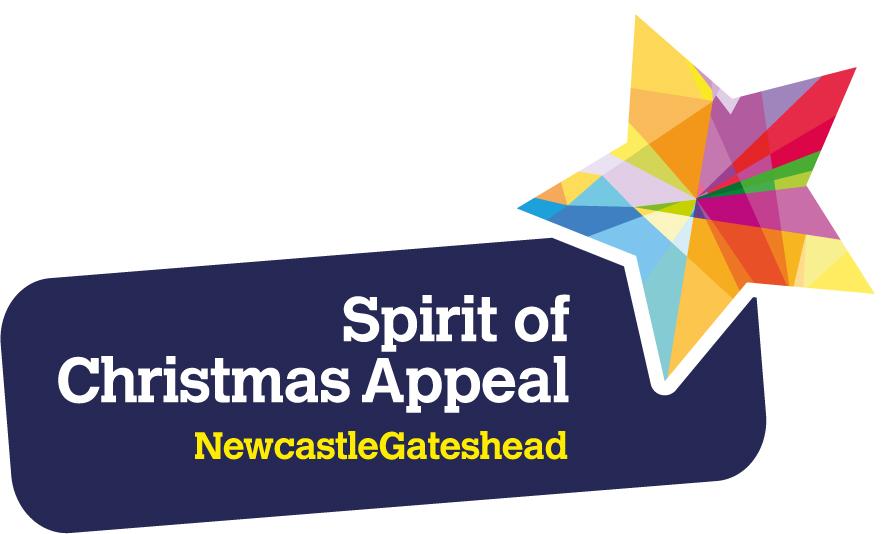 Donations to the appeal will give vital support for community groups and charities across Newcastle and Gateshead as we head towards Christmas. The money raised will be distributed to Newcastle and Gateshead community organisations to provide Christmas activities, events, food and gifts for vulnerable residents across the city and borough.  
The funds raised through the Spirit of Christmas appeal will assist local community organisations in their work supporting those people and families most in need - at a time when those needs have never been greater.  
Commenting on the new appeal, Connected Voice's Chief Executive Lisa Goodwin said: "After the worst year in living memory for many, and with unemployment rising and child poverty at record levels, we want to make Christmas a little better for people in Newcastle and Gateshead. If you can spare even a small amount for a donation, it could make all the difference to local people and families struggling to cope and facing a bleak Christmas."  
In partnership with the Councils, Connected Voice have set up a Virgin Money Donate Spirit of Christmas fundraising page and will distribute the money to local charities as quickly as possible to boost their depleted funds and support their efforts in our communities in the lead up to and during the festive season.   
Cllr Nick Forbes, Leader of Newcastle City Council, said: "As a city and a region, we have been tested to an unprecedented degree this year. But the one element that has helped us get this far is the collective spirit with which we have all worked while looking out for our friends, neighbours and relatives. 
"When lockdown was first introduced in March, we launched our first appeal with Connected Voice and raised an incredible £50,000 to support organisations working to provide for our most vulnerable residents. 
"As the pandemic has continued, more and more of our residents have found themselves in increased difficulties and it is our hope that we can once more come together across Newcastle and Gateshead and help people that little bit more over the festive period." 
Gateshead Council Leader, Cllr Martin Gannon said: "Now more than ever we need to help support people in our communities over the festive season. By coming together across Gateshead and Newcastle we can really make a difference and help those families and individuals who need it most. I appeal to those businesses that can give generously to do so, and for local people to donate where they can.  
"We have great organisations who are well positioned in our local communities to really help lift people's spirits, but their own fundraising activities have been severely hampered due to the new restrictions. By working together we can make sure those who really need it have some festive cheer by helping provide essential food, small gifts, and activities." 
This appeal has now closed.