6 May 2020
| | 3 min read
YHN staff take to the road to support local GP Service
Painters, plasterers and gas engineers from Your Homes Newcastle (YHN) are doing their bit to support the NHS by helping to drive GPs to appointments across the city.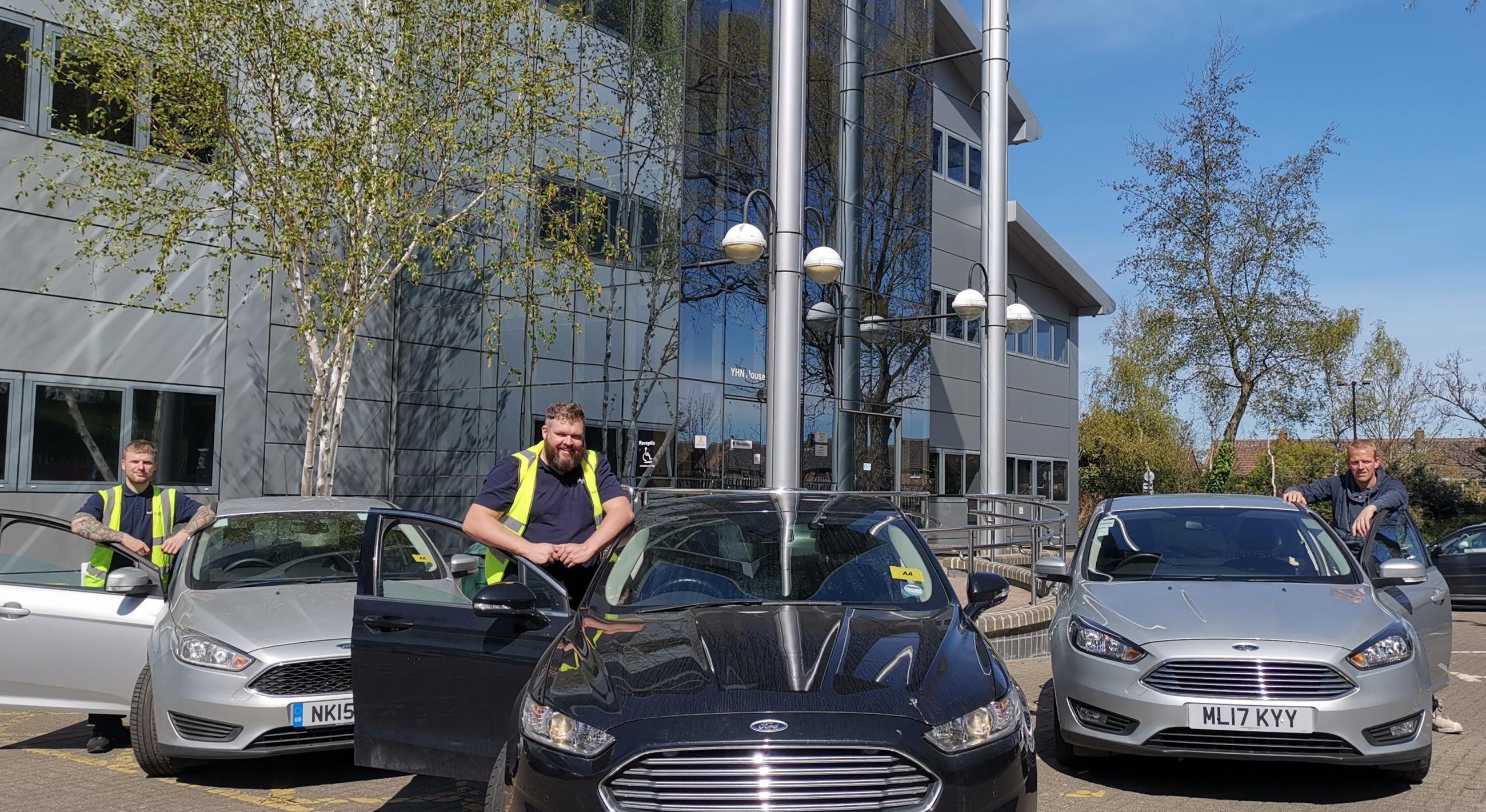 Trade staff from YHN's repairs and construction team jumped at the chance to help out when the housing provider was approached for help with taking GPs to vital home visits for people who are shielding or self-isolating during lockdown.  
 With Government guidance limiting property repairs to emergencies only, staff from across the department who would usually carry out non-emergency repairs were keen to lend a hand. 
 As well as supplying a team of drivers, YHN modified a fleet of cars, adding protective screens to help ensure the safety of both the volunteers and GPs.  
 David Langhorne, Assets and Development Director at Your Homes Newcastle, said: "When we were asked for support with driving GPs to local appointments our trade staff who would usually carry out non-emergency repairs were really keen to help and volunteered their services.  
 "As an organisation we've quickly adapted our services since the outbreak of coronavirus to respond to our customers' changing needs, including establishing a team dedicated to daily welfare calls for our older and vulnerable customers and another delivering food parcels and prescriptions. It's fantastic to now be able to further expand our services and offer this support our city's GPs who are not only caring for our customers but also some of the most vulnerable people in the city." 
 Rebecca Haynes, Chief Operating Officer at Newcastle GP Services, said: "We'd like to say a massive thank you to everyone from YHN's repairs team who has volunteered to be drivers for our GPs. Our doctors need to go and see patients in their home who are unable to get into our surgeries and it's been a big effort to put together a team who can support them. 
 "Thank you very much to all of them for helping us to make sure we can look after everyone in Newcastle."