3 December 2020
| | 10 min read
World Habitat Awards gold for Newcastle's homelessness prevention efforts
A "ground-breaking" partnership which has prevented thousands of people in Newcastle from becoming homeless has won a top international award and praise from the UN.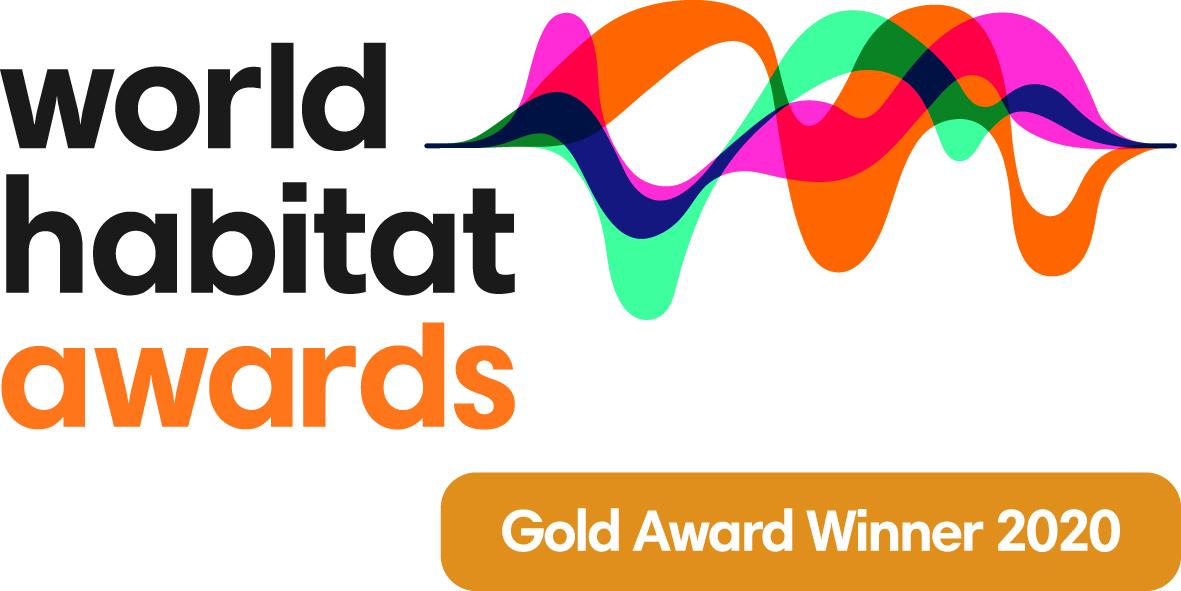 Newcastle City Council's Active Inclusion Newcastle partnership brings together more than 100 local organisations, supporting residents to have a more stable life, identifying people at risk of homelessness, and providing the help they need before they reach crisis point, rather than responding afterwards.
Since 2014 that approach has seen over 24,000 households retain a roof over their heads and helped to keep the city's level of homelessness extremely low – a fact now recognised with a prestigious gold in this year's World Habitat Awards.
Cllr Joyce McCarty, the council's deputy leader, said: "We are extremely honoured to see our long-term approach to homelessness prevention is one of only two gold award winners globally this year, and only the fourth to ever receive a top gold rating in the UK.
"As a city we believe it everyone's business to prevent homelessness at the earliest opportunity and this award is a testament to the commitment and compassion of the many people who continue to work so hard, despite the challenges of austerity, to support vulnerable residents.
"Our ultimate aim is of course to build on our successes to move from preventing homelessness to ending it altogether and, while we know there is more to do, we will share our expertise and ideas in the hope that it can help communities around the world."
What is the World Habitat Awards?
The World Habitat Awards were established in 1985 to "recognise and highlight innovative, outstanding and sometimes revolutionary housing ideas, projects and programmes from across the world" and are presented in conjunction with the United Nations Human Settlements Programme, UN-Habitat.
In 2020 over 125 international projects applied, with 40 shortlisted, ten finalists chosen, and then just four receiving a comprehensive evaluation visit, which included online meetings, presentations, discussions, and independent interviews with residents.
From that just two gold award winners - Homelessness prevention in Newcastle and Integrating indigenous knowledge and technology for safer habitat in Pakistan – emerged, with silvers for projects in Nepal and the Netherlands, and bronzes for work in Cambodia, Hungary and Portugal.
 In winning, Newcastle becomes only the 15th European project to receive a gold rating in the awards 35 year history.
Former UN Special Rapporteur on the right to adequate housing, Leilani Farha, who was one of the final judges, said: "I congratulate the incredible coalition, led by the City Council, that has been created in Newcastle to ensure the success of the homelessness prevention programme.
"The programme shows that the City Council not only understands that homelessness is a human rights concern that must be addressed urgently, but it also demonstrates that preventing homelessness is the only way to truly solve it.
"Now, more than ever, the success of Newcastle must be celebrated, and the lessons learned there must be shared with cities across the world, the majority of whom are facing the same urgent and bourgeoning human rights crisis."
 

'The very best of what a local authority is there to do'
Judges praised Newcastle's "really impressive project," especially considering levels of local deprivation and cuts to council funding over the past decade.
They said: "It highlights local political commitment and leadership to continue to take an active and thorough approach – while working with other agencies - to prevent homelessness.
"There are things that others can learn from this project, in particular linking housing, homelessness, the voluntary sector, social care and welfare – there's no way you can end homelessness unless you make those links."
David Ireland, chief executive of World Habitat, said: "Prevention is always better than a cure, but it often goes unnoticed and undervalued.
"This remarkable long-running project in Newcastle is so special because it has taken a whole city approach to preventing homelessness.
"They've not just thought about people's housing but considered all of the aspects that make people vulnerable to homelessness.
"By using all the Council's services and those of their partner organisations, they are able to identify people who are at risk – sometimes before they even know it themselves - and take preventative action.
"They have initiated this themselves and at a time when resources have been severely reduced.
"This is a real testament of a local authority doing the very best of what a local authority is there to do – to protect its most vulnerable citizens."
What do Newcastle residents say?
Jacqui (not her real name), 52, was living in dilapidated private rented accommodation, and was supported to deal with her debts and move to social housing closer to her family.
She said: "I hadn't had a cooker for two years, because when I first moved in there was a gas leak and they turned the cooker off. The landlord sent someone out to fix it but they didn't do it properly.
"After that, the bedroom ceiling came in and then just before Christmas, we were sat watching telly and a big rat came walking across the sitting room.
"My job was to keep my grandson safe – I was getting more depressed by the day and knew I needed to get out of there.
"I thought, I'm going to be here forever, I'm going to die in this house. I hated it. I'd sit and cry every day.
"Once I'd applied for social housing, it took a few months of thinking it was going to happen, and then when it finally did, I couldn't believe it – I said I wouldn't believe it until I was inside the house!
"It's just amazing. If it wasn't for the Council coming in and helping us, I'd still be sitting in exactly the same situation as I was.
"I feel happy - people say they haven't seen me smile for so long. I was always so miserable all the time! Now I can just breathe, I'm not worrying all the time."
Your Homes Newcastle manages homes, leasehold properties and a range of support services on behalf of the council and is one of the local organisations involved in the Active Inclusion Newcastle Partnership.
Since 2006 it has worked with the authority to prevent homelessness by offering assistance at the earliest opportunity, often even before someone has moved in to one of their properties, with almost a third of all new council tenants in Newcastle receiving some form of additional support services.
Coupled to work to proactively reduce evictions – including a commitment to not evict anyone into homelessness - it has seen a 75 percent reduction in the number of tenants being asked to leave their YHN homes.
Jen Vinton, YHN's customer services director, said: "Stories such as Jacqui's are sadly still common in our city today.
"Tackling homelessness goes beyond simply providing housing for those in need, but also being able to recognise the early warning signs that someone is potentially at risk and providing support and intervention to manage those risks.
"By working together with other local organisations in the Active Inclusion Newcastle partnership we can reach vulnerable people as soon as possible to provide them with the vital support that they need for a secure home and future."
What happens next?
The two Gold Award Winners will receive £10,000 and the opportunity to share their knowledge with authorities and organisations across the globe.
As a city Newcastle continues to learn, and all of those involved in homelessness prevention know that there is lot more to do.
A small number of residents sleep rough, others feel the need to beg, and increasingly very vulnerable people are coming to the city for help from the surrounding area – and that was before the unprecedented additional challenges created by the coronavirus pandemic.
Maimunah Mohd Sharif, UN-Habitat executive director, said: "COVID-19 has particularly underlined the crucial need to strengthen resiliency and promote more inclusive and just societies.
"Reducing urban inequalities is a cornerstone to ensure we are all better prepared for future shocks and crises."
As well as the continuing work of the partnership the Council is also working with Crisis, the national charity for homeless people, with the aim that Newcastle becomes the first city to end homelessness, within the next 10 years.
Cllr Nick Forbes, leader of Newcastle City Council, said: "This shows local government at its best, with local political leadership showing the lead.
"Nobody should find themselves without a home and it is our responsibility to do everything we can to ensure everyone plays their part in tackling this issue.
"Active Inclusion Newcastle is a positive example of where we've been able to bring people together to mitigate the risk of homelessness but we know there is a lot more to do and we must together build on this strong foundation for the benefit of those who call our city home.
Cllr Linda Hobson, Cabinet member for housing, said: "We know that we can get closer to meeting our aspiration to end homelessness if we build on our partnerships and the solidarity and compassion we see in our city.
"Only by working together and by doing what's right for Newcastle will we stand a chance of meeting the unprecedented challenges we face."
Find out more
For more information about the help and support to prevent homelessness in Newcastle visit www.newcastle.gov.uk/homeless
"As a city we believe it everyone's business to prevent homelessness at the earliest opportunity and this award is a testament to the commitment and compassion of the many people who work so hard to support vulnerable residents."
World Habitat Awards 2020 - Homelessness prevention in Newcastle wins gold award