12 July 2023
| | 2 min read
Families supported to enjoy the 'Best Holiday Ever'
There is a jam-packed schedule of events, activities and support planned to keep families across Newcastle entertained this summer.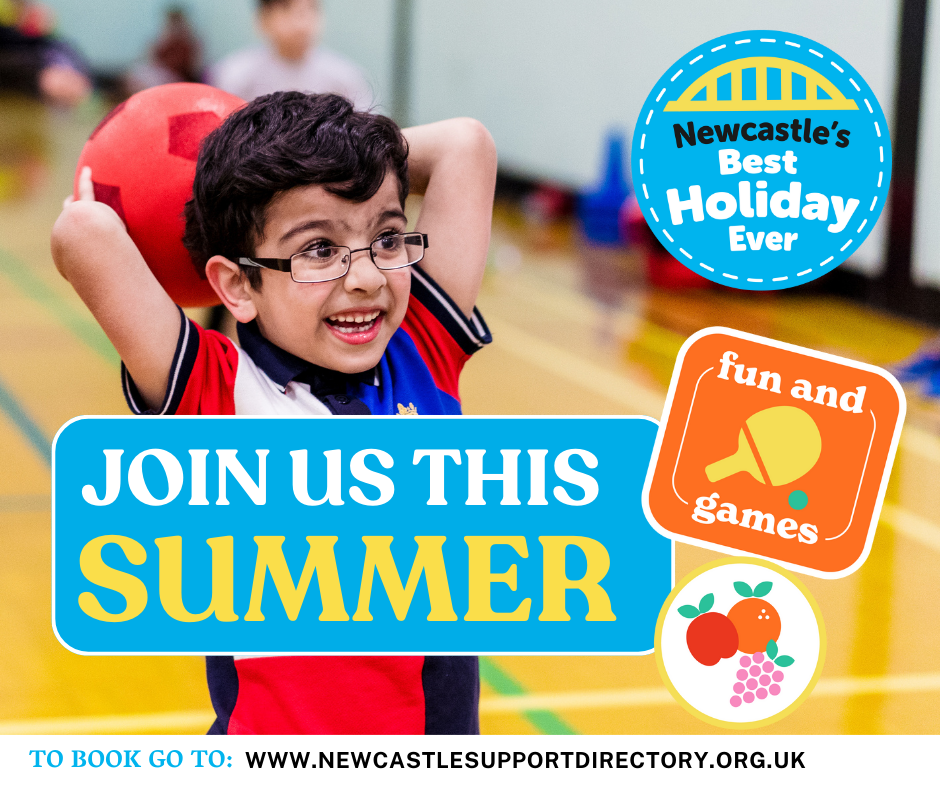 The council have partnered with over 100 providers to offer the Best Holiday Ever programme of activities for children eligible for free school meals. The sessions include indoor and outdoor games, cookery skills, arts and crafts, sports, fitness and dance, health and wellbeing, quizzes, park activities, nature trails and more, all of which include a healthy meal.
Also, over 16,000 children will benefit from free food vouchers as part of the councils continued support to help families most in need during the holidays.
This summer will also bring a brand-new festival experience taking place from 11-13 August. The event, called NOVUM, and will showcase local, national, and international talent and transform the Civic Centre and surrounding gardens into a cultural playground, where audiences can make, explore and engage with art, music, performances and installations.
Cllr Lesley Storey, Cabinet Member for a Growing City, Newcastle City Council said: "The summer holidays can be an expensive time for families especially with the current cost of living crisis, but it is fantastic to see the city coming together to offer such a wide range of activities and support for our children and young people.
"I am particularly proud of the growth in our healthy activities with food programme which now has over 100 providers offering fun and engaging sessions which including a healthy meal to some of our families most in need.
We have worked hard with our partners to increase the support for families this year and we hope everyone in Newcastle enjoys the holidays."
Everyone deserves a good break and school holidays are better when there's a great choice of things to do to keep children and young people active, having fun, being entertained and learning new things.
A part of the holiday activities and food (HAF) programme, Newcastle's Best Summer Ever helps children, young people and their parents have fulfilling, active, fun-filled and healthy school holidays. It is funded by the Department for Education for families eligible for free school meals.
For full details of what is available see the Newcastle Support Directory: Best Ever - Holiday Activities and Food (HAF) Programme | Newcastle Support Directory