28 September 2023
| | 2 min read
What's on the barbecue?
This is the moment sniffer dog Cooper finds an illegal stash of tobacco hidden deep inside a brick-built barbecue.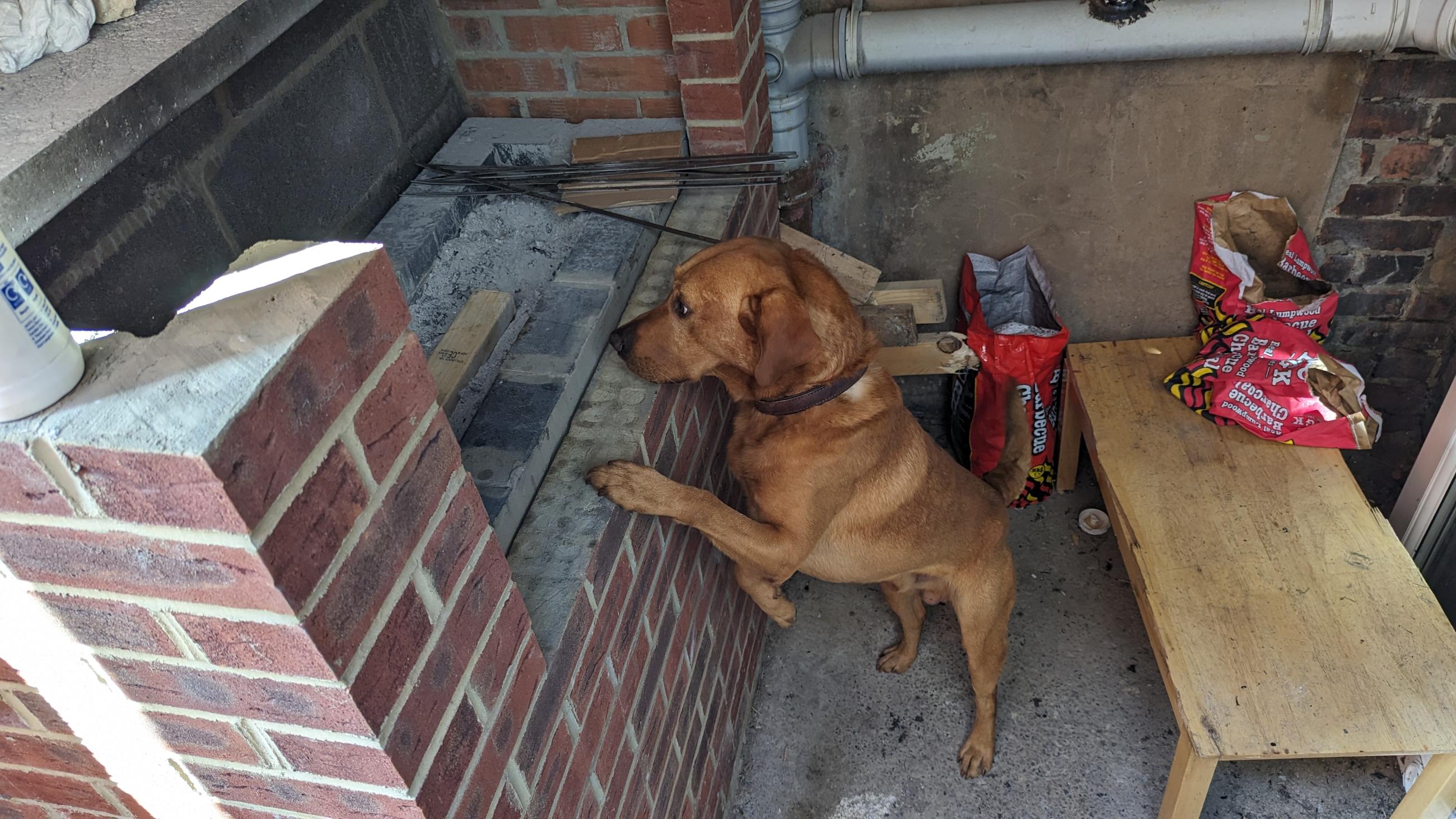 Trading standards officers say the brick-built working barbie, which could be lifted up and down by hydraulics, concealed a wooden chest full of cigarettes. It was one of the most sophisticated contraptions for hiding tobacco they had ever found.
It was in the backyard of a shop in Gateshead uncovered during a two-day operation carried out by Newcastle and Gateshead trading standards teams, Northumbria Police and the North East Regional Organised Crime Unit (NEROCU)
The total street value of the seized goods was estimated to be in the region of £140,000.
The teams launched the operation after receiving intelligence in their fight against organised crime.
Search warrants were executed for an address in Gateshead and three in Newcastle. One person was arrested for suspected money laundering and a huge haul of illegal tobacco confiscated including:
20,000 packets of cigarettes

578 packets of hand-rolled tobacco

200 illegal vapes

£1,300 cash
Two cars were also searched.
NEROCU Detective Sergeant David Holcroft said: "This is an excellent result and a testament to the important work we are doing alongside our partners to root out illegal cigarettes and trading operations in the region.
 "While the public might not see the harm these counterfeit products cause, we know that the proceeds of their sales are often invested into organised crime and can help fund more serious offences like drug supply and even trafficking.
 "We will continue to work with our partners under the banner of Operation Sentinel to take harmful and illegal items out of circulation."
Newcastle City Council's Cabinet member for a Dynamic City, Cllr Irim Ali, said: "I'd like to congratulate our trading standards teams on both sides of the water and the regional crime unit for superb partnership working.
"This is a significant haul of illegal tobacco that has been prevented from getting onto our streets. All tobacco is dangerous, but this is particularly nasty with higher tar ratings and no duty paid. The proceeds are used to fund organised crime, so this is a double win for us.
"I'd also like to say a special thank you to Cooper the Labrador who sniffed out the cigarettes in the barbecue. Without these amazing dogs and their dedicated trainers this would never have been found."
Councillor Angela Douglas, Chair of Gateshead Council's Community Safety Board, said: "The sale of illegal tobacco products is a serious offence, and the action taken to interrupt supply on this occasion should make it very clear to others engaging in similar criminal activity – we will not tolerate it, and when you are caught, we will take action against you to the extent of the law.
"Illegal tobacco sales are very harmful to our communities, they can make smoking more accessible to children, they can also fund drug supply chains and other serious organised crime. We will continue to work with our partners to act on intelligence to stop these criminals profiting from their illegal activity."
Inspector Kevin Ashurst, of Northumbria Police, said: "This was excellent work by our officers who, acting on intelligence, identified locations that these items were being stored and targeted them.
"The products seized represent a significant amount of illicit items.
"Some people might not see an issue with buying counterfeit cigarettes or illegal goods, but the truth is that the sale of these products is very often re-invested into serious and organised crime.
"By taking away the profits we in effect remove the power and standing which these groups hold.
"No-one should have to tolerate this kind of criminality in their community and as a Force we will do all we can to tackle it, always acting on any information supplied to us."
If you suspect someone is selling illegal tobacco or vapes you can report it to trading standards (Newcastle 0191 278 7878) and Gateshead (0191 433 3000).