4 November 2022
| | 2 min read
Warning over fly-tipping in build-up to Bonfire Night
Fly-tippers have been warned they could face prosecution after two piles of rubbish were dumped in Newcastle in the build-up to Bonfire Night.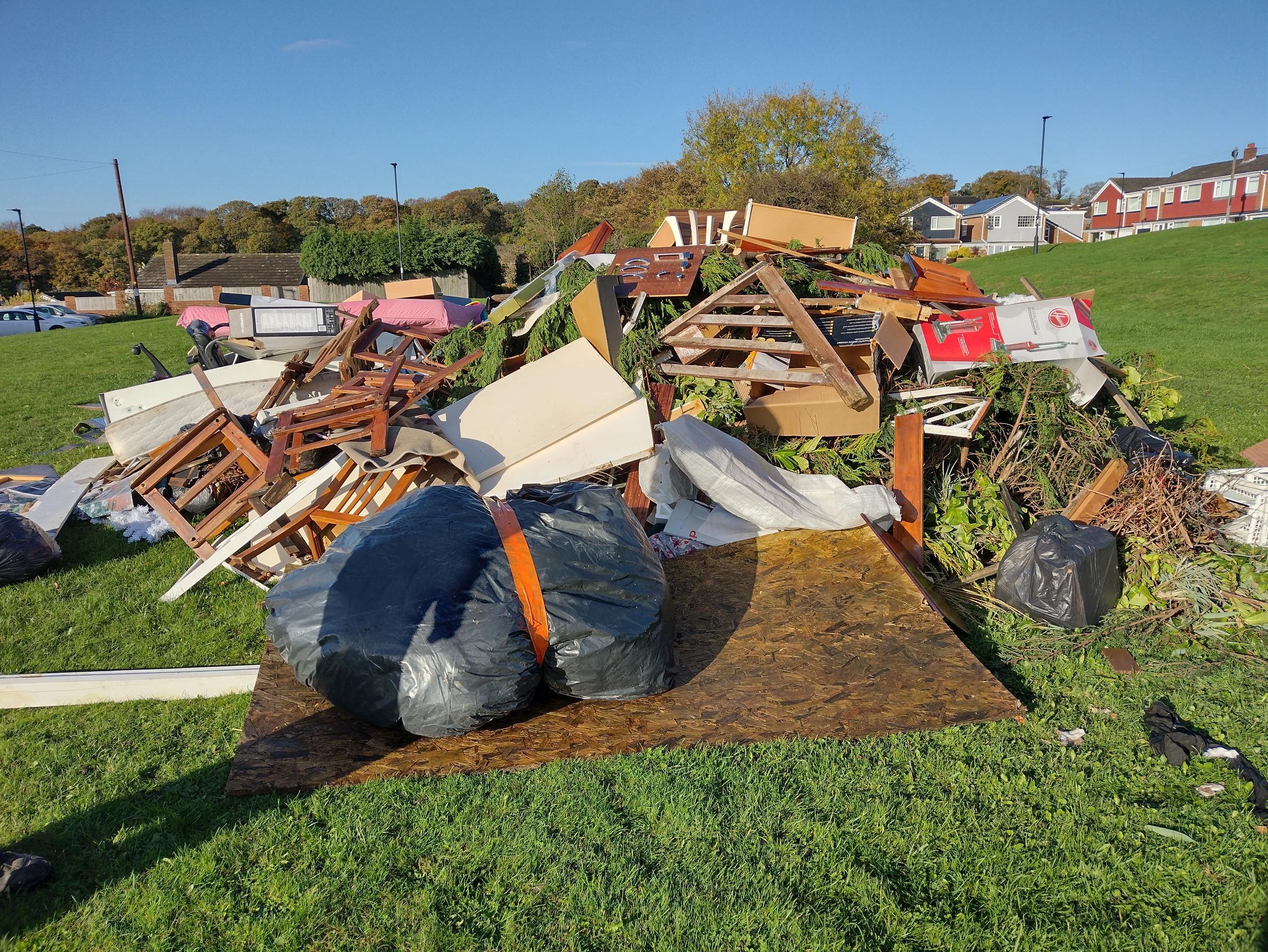 Furniture, a mattress and wood panels were among the waste left on a green space off Wallington Drive in South West Denton.
A second pile was rubbish was discovered on land off Ryal Walk in North Kenton.
Staff from Newcastle City Council and Your Homes Newcastle – the organisation responsible for managing council homes – removed the piles of waste on Thursday.
As Bonfire Night approaches, residents have been warned not to use the celebratory period as an excuse to illegally dump waste or face being prosecuted.
Cabinet member for a Dynamic City, Cllr Irim Ali, said: "We want everyone to be able to enjoy Bonfire Night safely but unfortunately some people do try to use this as an opportunity to dispose of their rubbish illegally.
"Unauthorised bonfires are incredibly dangerous and unsafe. You don't know how combustible the items are and it could lead to the bonfires quickly getting out of control, which could have severe consequences.
"We want to be clear that fly-tipping will not be tolerated in our city and offenders will be punished.
"We will continue to work closely with our partners to ensure our communities can enjoy the Bonfire Night celebrations safely."
Anyone caught illegally dumping rubbish can be prosecuted and taken to court, which can lead to an unlimited fine and/or five years in jail.
The same penalties apply to anyone convicted of burning waste.
Residents wanting to recycle waste or get rid of any extra rubbish can visit their nearest recycling centre or can contact the council's bulky waste collection service.
To report an incident of fly-tipping, call the council on 0191 278 7878 and ask for environmental health or email psr@newcastle.gov.uk.
If you see fly-tipping from a van or lorry as it happens, and the offenders are presents, call the police on 101.
For more information about disposing your waste correctly, visit www.newcastle.gov.uk/services/environment-and-waste/rubbish-and-recycling.