8 May 2020
| | 3 min read
Remembering those who lost their lives
On 8 May 1945, Prime Minister Winston Churchill, declared the War in Europe was over after Germany's unconditional surrender.  Now, 75 years later, people across the world commemorating the brave men, women and children of World War 2.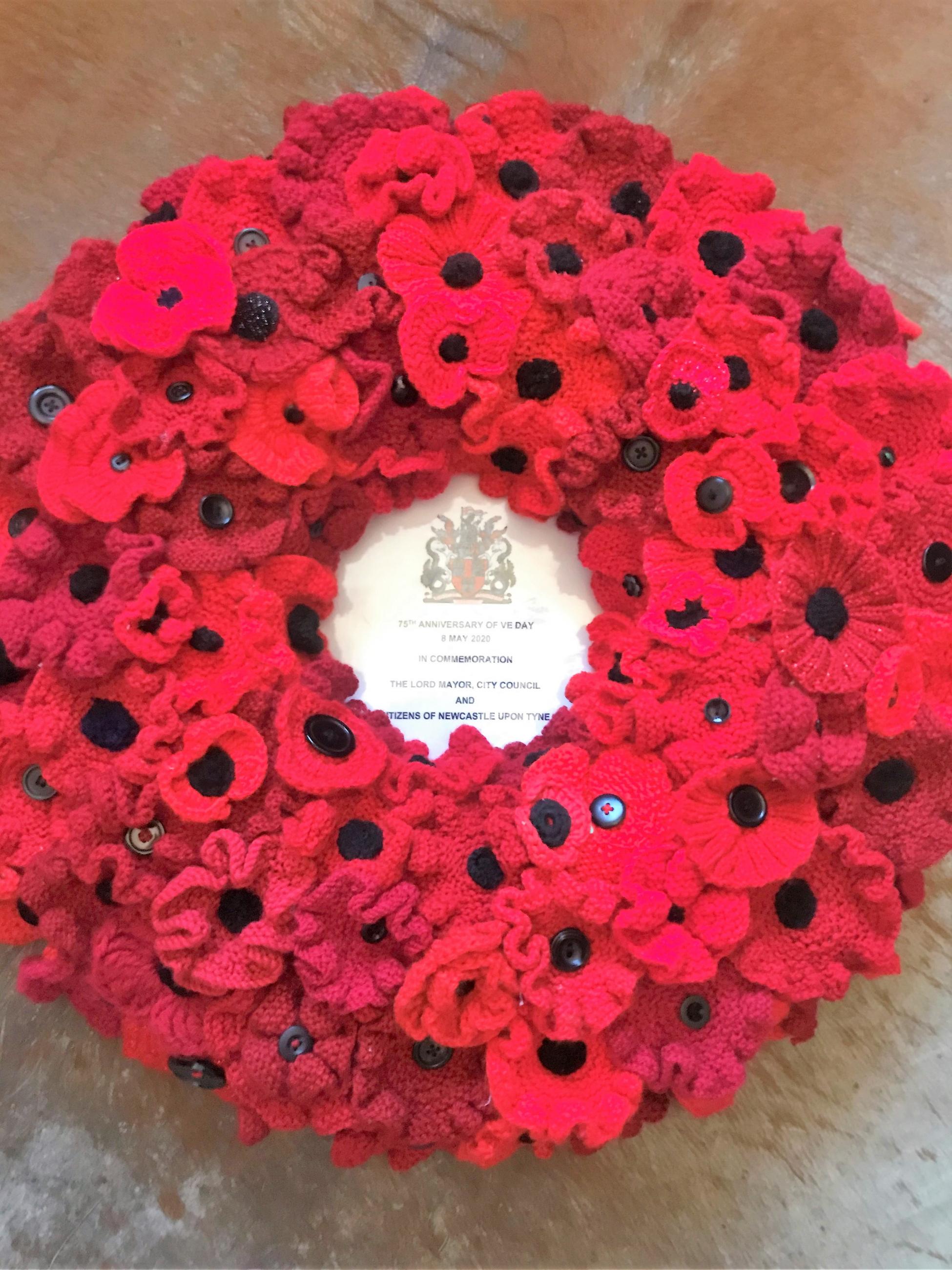 In Newcastle, Lord Mayor Councillor David Cook led a Service of Remembrance at the War Memorial in Old Eldon Square in a moving tribute to those who lost their lives.
The service, which replaced planned events that have been postponed due to the current pandemic, included an address from Councillor Nick Forbes, Leader of Newcastle City Council and a prayer from the Bishop of Newcastle. 
Lt Col Steve Burton MBE, 5 Fusiliers' Commanding Officer, delivered the epitaph before the Last Post sounded and a two-minute silence was observed.  
Following the Reveille, played by 5 Fusiliers Band Bugler SSgt Richard Stacey of 5 Fusiliers, wreaths were laid by the Lord Mayor and the Lt Col Burton on behalf o,f the people of Newcastle and Service Personnel.
Remembrance Service in Newcastle
Councillor Nick Forbes, Leader of Newcastle City Council said: "Today we come together as a city to remember the incredible sacrifices made across the globe and in our city during World War 2. We will pay respect to those who lost their lives during the conflict and to renew our commitment to achieving peace and solidarity for all humankind.
"I know that the last 6 weeks in Newcastle have felt difficult for most of our current residents. But view this in the context of the six years of hardship endured by the population at the time. That is why, as the end of the war was announces 75 years ago, there was no great feeling of celebration - just a sense of weariness at the work to be done at rebuilding Britain.
"I have incredible confidence in the grit, determination and spirit of our city and our ability to overcome anything.
"We stepped out of the shadow of war to become the vibrant, bustling, modern city we all know and love today. In the coming weeks, months and years we will need to pull together to do this once again.
"Let us reflect on the battles of our past, the sacrifices of so many and the lives lost. Let us draw strength from the spirit and determination that Newcastle shows in times of adversity
"These values represent the best of who we are - they define us as the Great North City - as we need them now just as much as we did 75 years ago"
'At the going down of the sun, we will remember them'
Lt Col Steve Burton MBE
Commanding Officer, 5 Fusiliers