16 November 2023
| | 2 min read
Urgent repairs to be carried out at Newcastle Cathedral
Urgent repairs to stonework on the Lantern Tower at Newcastle Cathedral will take place next week.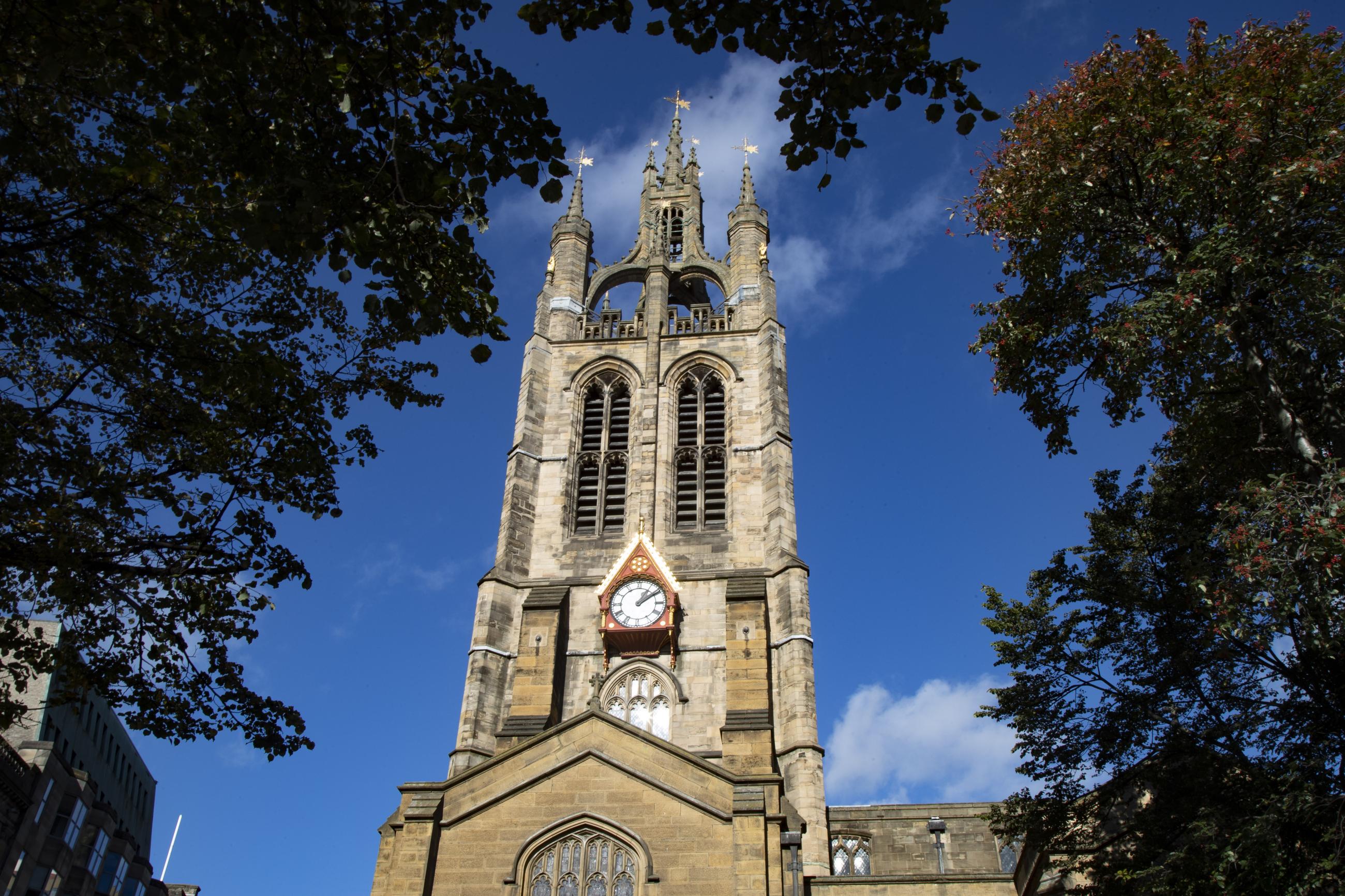 Newcastle City Council, which is responsible for the maintenance of the tower, will carry out the work over four consecutive nights, starting on Monday 20 November between 8pm and 4am.
To allow the works to be carried out safely, a number of temporary traffic restrictions will need to be put in place.
As well as road closures and diversions for vehicles, there will also be restrictions affecting pedestrian routes.
Stuart Turnbull, from Newcastle City Council's estate management team which is carrying out the repairs, said: "This is a much-loved cathedral with a history that goes back over centuries. The Lantern Tower itself dates back to the mid-1400s and is a very recognisable part of our city's skyline.
"Following a recent condition survey, we have identified a number of maintenance issues, one of which requires an urgent repair to one of the tower's pinnacles.
"So that this work to preserve this historic building can be carried out safely and without risk to the public we need to close the roads and pavements around the tower.
"We are sorry that this will cause some disruption but would ask people to please bear with us while we carry out these urgent repairs."
Traffic and pedestrian access restrictions will be in place between 8pm and 4am over four nights next week starting Monday 20 November.
The restrictions will include the closure to all vehicles on St Nicholas Street, on the westbound carriageway of Mosely Street and on Side, between Dean Street and St Nicholas Street.
A pedestrian walkway will be provided on St Nicholas Street on the opposite side of the road from the cathedral, but there will be no pedestrian access directly outside the building, including no access from back Dean Street area.
Access for emergency vehicles, as well as local residents and hotel guests, will be provided and signed diversion routes will be in place for all vehicles. Pedestrian routes will also be clearly signed. Cyclists will be required to follow diversions or dismount.
Businesses and residents nearby have been informed.
Information about access to the cathedral, including alternative step-free access, while work is ongoing can be found at www.newcastlecathedral.org.uk.