14 June 2021
| | 3 min read
Transport plans to be considered by councillors
Plans to create more family friendly neighbourhoods and help secure much-needed investment in public transport across the city are to be discussed by councillors in Newcastle.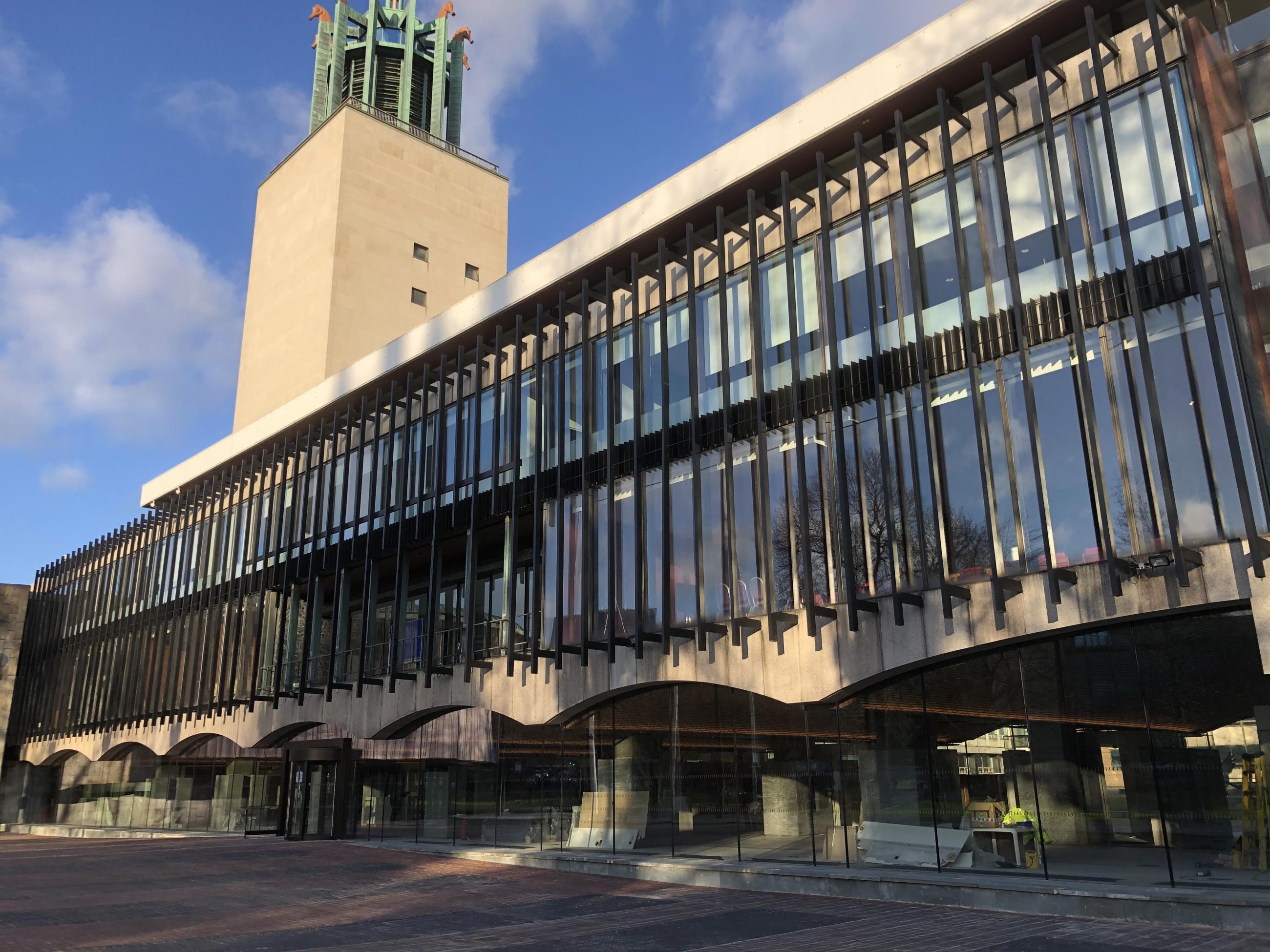 Members of Newcastle City Council's cabinet will meet on Monday 21 June to consider a series of proposals to connect communities and create safer, cleaner and healthier neighbourhoods.
Cabinet will also be asked to agree to move forward with a key element of the plans to transform the city centre, which would see changes made on streets around the Monument, Central Library and the northern section of Pilgrim Street to create a more people friendly space without motor vehicles.
Cllr Ged Bell, cabinet member for transport and neighbourhoods at Newcastle City Council, said: "We are committed to making our city more family friendly – with safer neighbourhoods for children to play out and walk or cycle to school and a cleaner, greener and more welcoming city centre where people can enjoy spending time.
"Better connections through improved public transport, walking and cycling networks will provide alternatives to car journeys, which will also improve our environment and air quality.
"The proposals that will be considered by cabinet next week set out how we intend to achieve this change through a programme of investment in our city and neighbourhood areas."
Three reports will set out the different proposals, which include:
Plans to create safe, clean and green neighbourhoods. This would include a number of improvements in local areas, to reduce through traffic, better connect waking and cycling routes, improve road safety, as well as make it safer for local children to walk, scoot or cycle to school.
-    Measures to prevent traffic cutting through residential streets, while maintaining access for residents and local businesses, could be introduced across the city as part of a two-year rolling programme.
-    Play Streets schemes, to enable children to play out without encountering traffic, and School Streets schemes, to restrict traffic from streets outside schools at the start and end of the school day, could also be introduced.
-    Other proposals set out in this report include creating better connected walking and cycling routes in neighbourhoods and adopting a new network plan to make it easier for people to get to local shops, schools and play parks.
-    Finally, further funding bids are proposed, including to deliver an electric vehicle charging network in residential areas.
Plans to improve and secure investment in public transport. This report sets out the challenges currently faced by bus operators and requirements that must be met in order to secure vital government funding in the longer term.
-    Options for securing future government funding include the development of an enhanced bus partnership or a franchising arrangement – work that would be led at a regional level by the Joint Transport Committee – combined with improvement plans for a better and more efficient network of bus routes that will improve journeys for passengers.
-    Newcastle's cabinet will be asked to consider potential bus route priority measures and to support the submission of an outline business case to the government's Transforming Cities Fund for projects that will assist in the development of improved bus service networks.
Plans for statutory consultation to remove motor vehicle traffic on various city centre streets in the Blackett Street, Pilgrim Street and New Bridge Street West area in Newcastle city centre. This follows previous engagement and consultation with the public and local businesses about plans to remove traffic to create a safer, cleaner and more welcoming space in the heart of the city and to support wider transformation plans.
-    The report sets out funding that has already been secured for these plans and other potential sources of funding that are being looked at.
-    It also gives details about the changes that have been made to the proposals for Blackett Street in response to previous feedback, including plans for an electric 'hopper' service for inclusive access in the city centre.
-    Cabinet is asked to agree to the commencement of statutory consultation for the traffic regulation orders needed to make the changes.
Full details are set out in the cabinet reports, which are available on the city council website.
Cabinet will meet to discuss the proposals on at 5.30pm on Monday 21 June.